Welcome to Peace Church's CFC Blog
Dec 5, 2019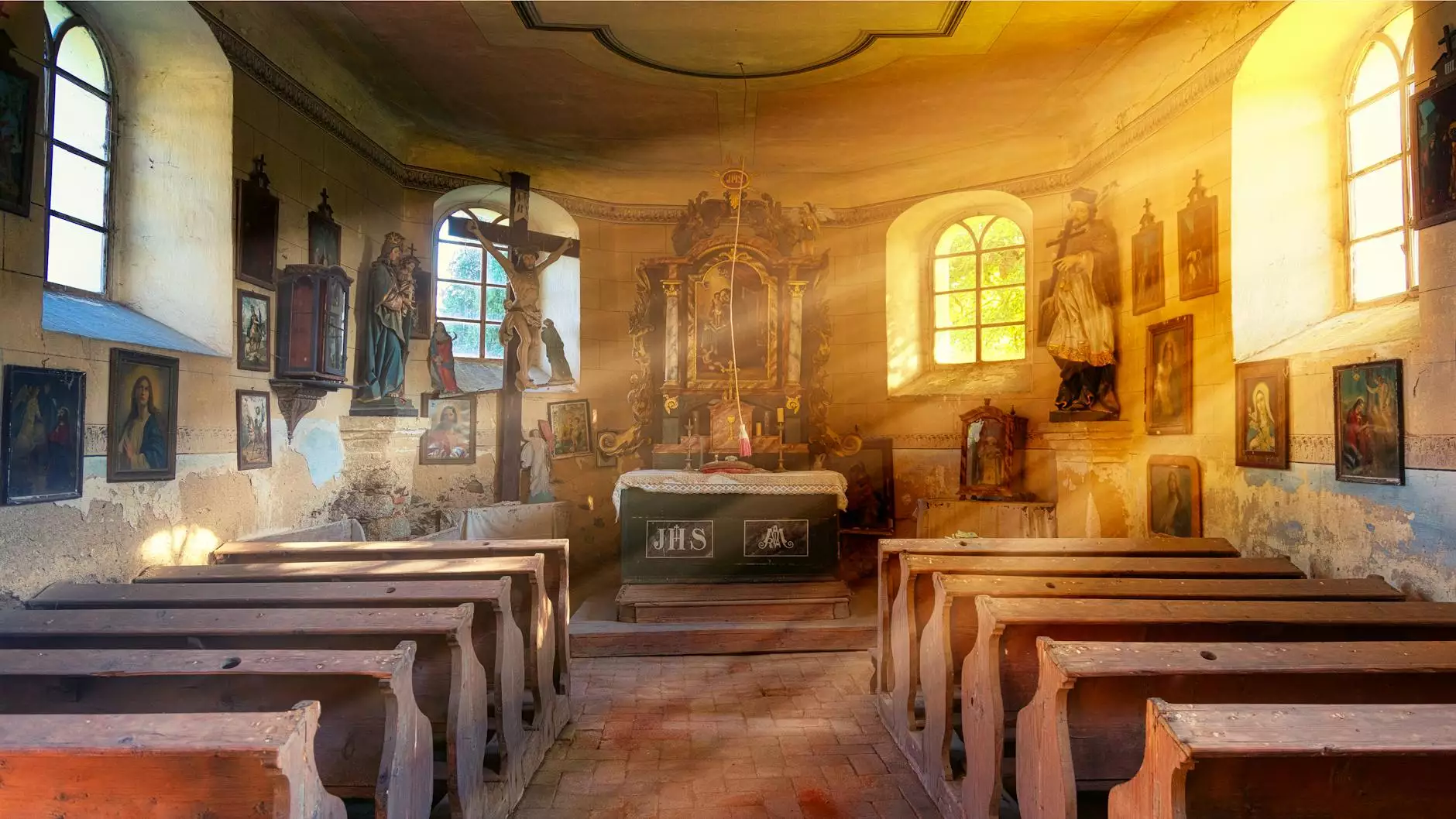 Meet CFC's New Student Ministry Director
Welcome to the CFC Blog where we share updates, stories, and news about the Christian Fellowship Church (CFC) and its various ministries. In this article, we are excited to introduce you to our new Student Ministry Director at Peace Church.
Introducing Our New Director
It is with great pleasure that we announce the appointment of [Director's Name] as the new Student Ministry Director at Peace Church. With a passion for nurturing and guiding young souls, [Director's Name] brings a wealth of experience and a deep commitment to serving our community.
A Lighthouse in the Journey of Faith
[Director's Name] has been an active member of our congregation for [number of years], and during this time, they have demonstrated exceptional leadership qualities and a genuine love for young people. Their dedication to our mission of spreading God's message of love and hope is truly inspiring.
Background and Vision
[Director's Name] holds a [relevant degree or qualification] and has accumulated a wealth of knowledge and experience in working with youth within a faith-based setting. Their deep understanding of the challenges and unique needs of today's youth will undoubtedly contribute to the growth and development of our student ministry.
With a visionary outlook, [Director's Name] aims to cultivate an environment where young individuals can find solace, guidance, and inspiration in their spiritual journey. They have a heart for empowering young minds, encouraging community involvement, and fostering a strong sense of belonging among our students.
The Future of Our Student Ministry
Under the guidance of [Director's Name], Peace Church's Student Ministry is poised to embark on an exciting new chapter. Our focus will be on providing a safe and supportive space for students to explore, strengthen, and deepen their faith, while also equipping them with the necessary tools to navigate the challenges of this modern world.
Programs and Initiatives
[Director's Name] envisions a dynamic student ministry that offers a wide range of programs and initiatives tailored to different age groups and interests. From engaging Bible study sessions and mentorship programs to impactful community service projects and inspiring worship gatherings, our student ministry will strive to cater to the diverse needs of our youth.
Building Strong Relationships
An important aspect of our student ministry will be the cultivation of meaningful relationships. [Director's Name] understands that a strong support system is vital for young individuals on their spiritual journey. Through small group meetings, retreats, and counseling opportunities, we aim to create a tight-knit community where students can forge lifelong friendships and find guidance when needed.
Join Us on This Exciting Journey
We invite you to join us as we embark on this exciting journey with our new Student Ministry Director. Together, let's create a nurturing and empowering environment where our youth can grow in their faith, discover their purpose, and make a positive impact on the world around them.
Stay tuned for updates, events, and testimonials from our students as we work towards building a vibrant and thriving student ministry here at Peace Church. We can't wait to witness the incredible transformations the future holds for our young believers!
Peace Church | Community and Society - Faith and Beliefs