Good Friday Way of the Cross
Oct 7, 2019
Directions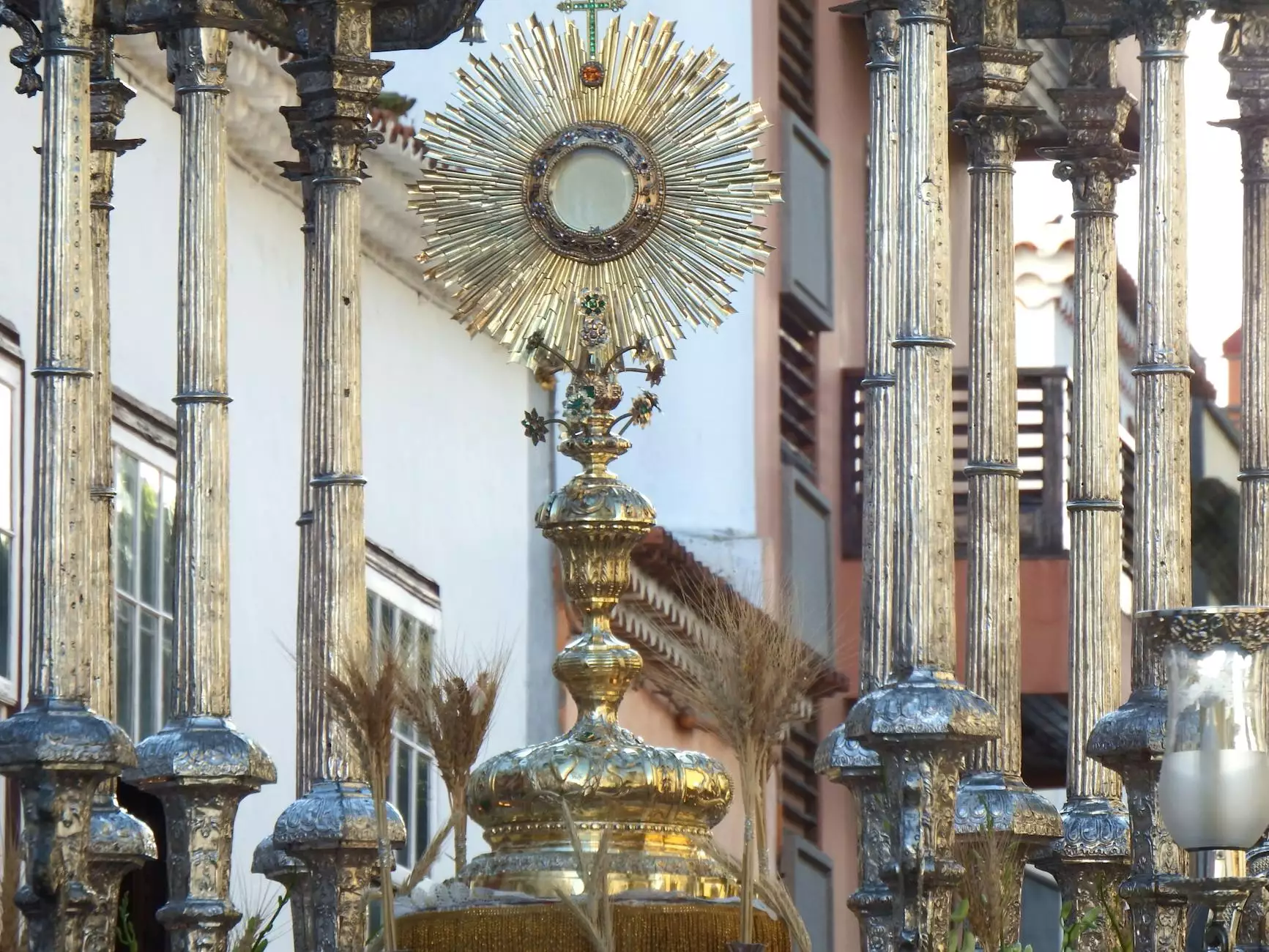 Exploring the Significance at Peace Church
Welcome to Peace Church, a community dedicated to fostering faith and beliefs in a diverse society. We invite you to join us for the spiritual and transformative Good Friday Way of the Cross event.
Join Us in Reflection and Renewal
Good Friday holds immense significance in Christianity as it commemorates the crucifixion of Jesus Christ and his ultimate sacrifice for humanity. The Way of the Cross, also known as Via Dolorosa, refers to the path Jesus walked on his way to Golgotha, carrying the cross. At Peace Church, we embrace this occasion to reflect on our faith, find strength in community, and deepen our understanding of Christ's love.
What to Expect at Peace Church on Good Friday
As part of the Good Friday Way of the Cross event, we provide a meaningful and inclusive experience for individuals and families. Our devoted team has meticulously prepared a program that encourages self-reflection, compassion, and spiritual renewal.
1. Stations of the Cross
Embark on a meaningful journey by navigating through the Stations of the Cross. At each station, you will encounter a visual depiction or enactment of the significant moments of Jesus' journey to Golgotha. These stations serve as a poignant reminder of Christ's suffering, sacrifice, and unwavering love for humanity.
2. Prayer and Meditation
Engage in periods of contemplative prayer and meditation as we pause at each station. This allows for personal reflection, introspection, and an opportunity to connect with the divine presence. Whether you seek solace, guidance, or a deeper connection with your faith, you will find a serene and supportive environment here at Peace Church.
3. Communal Worship and Reflection
During the Good Friday Way of the Cross event, you will have the opportunity to engage in communal worship and reflection. Through prayers, hymns, and shared moments of spiritual significance, we come together as a community to honor Jesus' sacrifice and the all-embracing love He represents.
Enriching Our Faith and Beliefs
At Peace Church, we believe that events such as the Good Friday Way of the Cross help us deepen our understanding of our faith and its role in our lives. By actively participating in this event, we strive to foster spiritual growth, community engagement, and a stronger sense of purpose.
Open to All, Regardless of Beliefs
Pure in its essence, the Way of the Cross teaches us about compassion, empathy, and the universal values of love, sacrifice, and forgiveness. At Peace Church, we warmly welcome individuals from all walks of life and spiritual backgrounds to join us in this transformative event. Our doors are open, and we embrace diversity, fostering a spirit of inclusivity within our community.
Conclusion
The Good Friday Way of the Cross event at Peace Church presents a unique opportunity to explore the significance of Jesus' journey to Golgotha, reflect on our faith, and grow spiritually. Through a blend of prayer, meditation, and communal worship, we invite you to join us on this deeply meaningful occasion. We look forward to sharing this transformative experience with you and fostering a sense of compassion, unity, and faith within our community. Join us and discover the power of the Way of the Cross at Peace Church.