Tag: Luke 1:39-45
Nov 25, 2022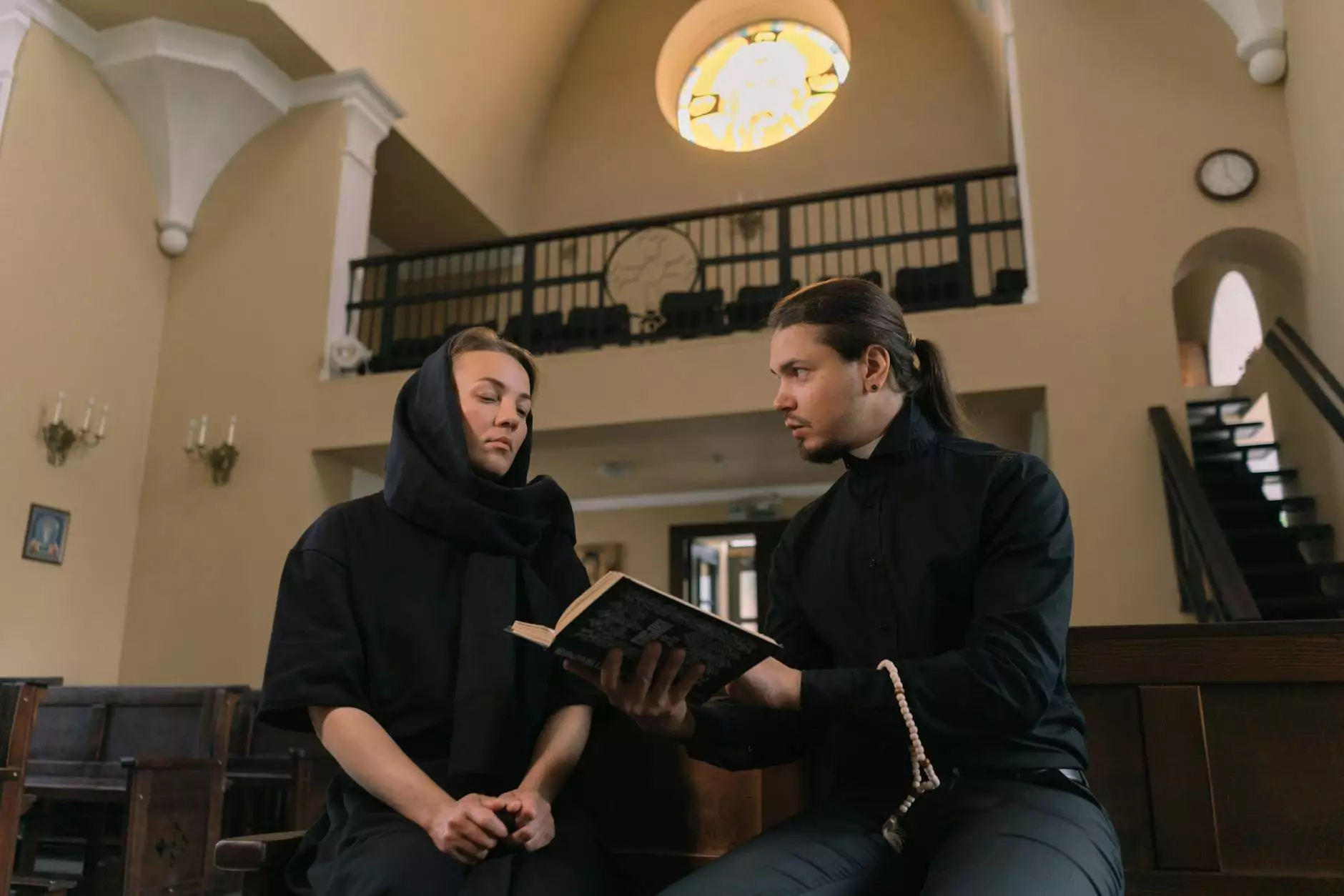 The Scripture: Luke 1:39-45
In the gospel of Luke, chapter 1, verses 39-45, we find a beautiful account of the visitation of Mary to her cousin Elizabeth, who was pregnant with John the Baptist. This encounter holds great significance and offers profound insights into the nature of faith, community, and society.
Faith and Beliefs
At Peace Church, we believe that faith plays a central role in an individual's life. It serves as a guiding light in times of darkness, as a source of hope and strength. Luke 1:39-45 reminds us of the power of faith and the importance of cultivating a deep and personal relationship with God.
The Power of Community
Community is at the heart of Peace Church. In Luke 1:39-45, we witness the power of community as Mary seeks the companionship of her cousin Elizabeth during a time of great uncertainty. This scripture teaches us that we are not meant to journey alone, but to support and uplift one another through life's joys and challenges.
Building Strong Society
Peace Church actively aims to make a positive impact on society. Luke 1:39-45 encourages us to extend compassion, love, and understanding to those around us, fostering a harmonious and inclusive society. As members of Peace Church, we strive to exemplify these values and contribute to a just and compassionate world.
Join Our Vibrant Community
At Peace Church, we welcome individuals from all walks of life to join our vibrant community. Whether you have deep-rooted beliefs or are seeking spiritual connection, we provide a safe and nurturing environment for your journey. Our inclusive and diverse congregation fosters an atmosphere of acceptance and genuine companionship.
Deepen Your Spiritual Journey
If you desire to deepen your spiritual journey, Peace Church offers a range of opportunities to explore and nurture your faith. Through meaningful worship services, engaging study groups, and impactful community service projects, you can discover new depths of understanding and connection.
Experience Peace and Fulfillment
Peace Church believes that walking in faith and embracing the teachings of scripture can bring peace and fulfillment to our lives. By reflecting upon scripture such as Luke 1:39-45, we can find solace, joy, and a purposeful direction to navigate the complexities of life.
Connect with Peace Church
Ready to embark on a transformative spiritual journey? Visit our website, historicpeacechurch.org, to learn more about our faith community, upcoming events, and how you can get involved. We look forward to welcoming you with open arms.
Conclusion
Tag: Luke 1:39-45 at Peace Church celebrates the richness of faith, the power of community, and our collective responsibility to build a better society. Through the exploration of scripture, participation in our inclusive community, and a commitment to personal growth, we can find meaning, purpose, and deep fulfillment. Join us today and let your spiritual journey unfold in the warm embrace of Peace Church.