Pax Christi Arizona - Promoting Peace, Justice, and Nonviolence
Aug 12, 2023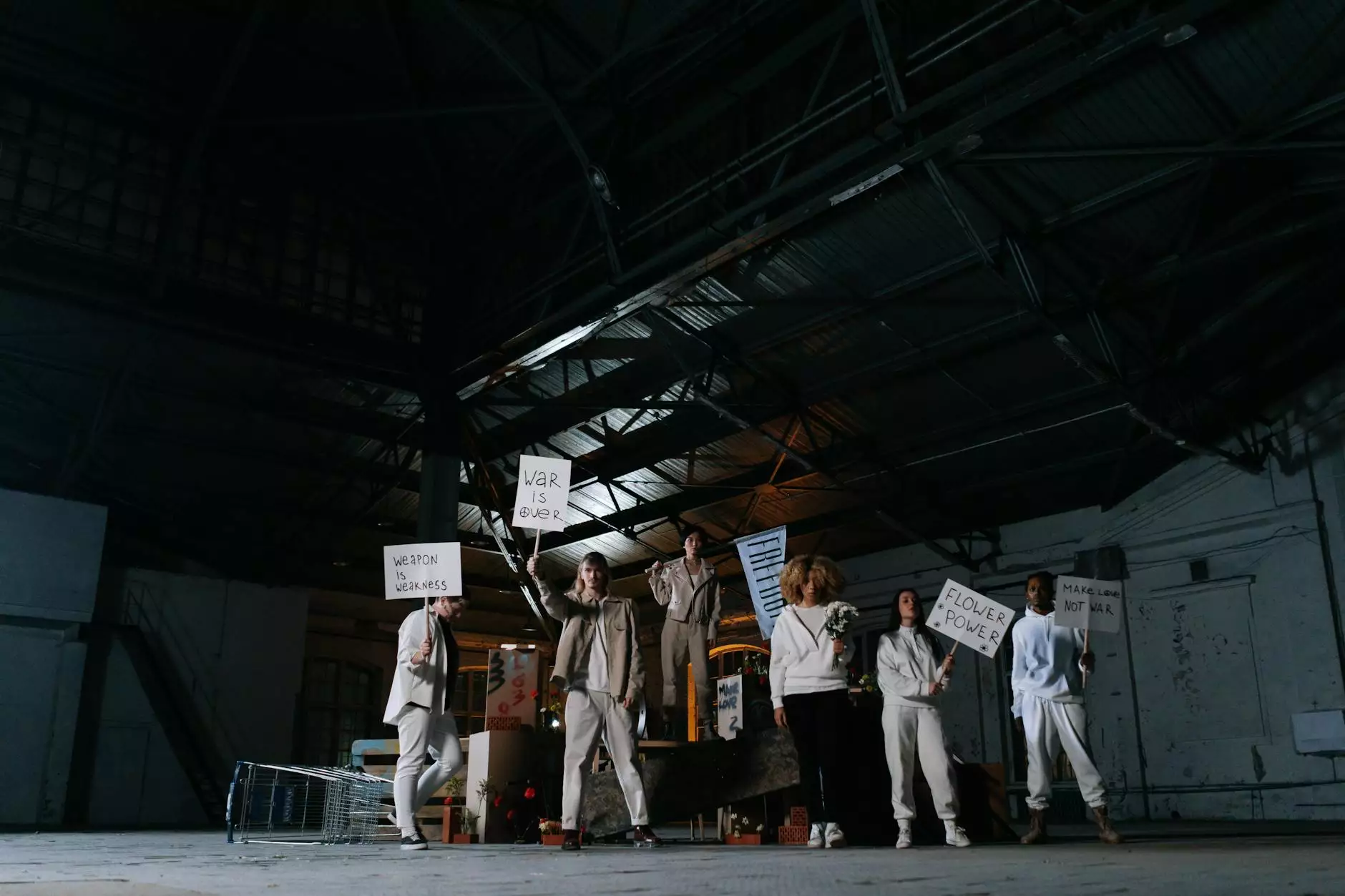 Introduction
Welcome to Pax Christi Arizona, a vibrant community passionately committed to promoting peace, justice, and nonviolence. As a faith-based organization based at Peace Church, we strive to make a positive impact both locally and globally. Our mission is to inspire individuals to live according to the principles of love, compassion, and social justice.
Our Faith and Beliefs
At Pax Christi Arizona, our work is firmly rooted in our faith and beliefs. We are devoted to following the teachings of Jesus Christ, who preached love, forgiveness, and justice. We believe in the inherent dignity of every human being and the importance of nurturing peaceful relationships within our communities.
Community Involvement
We actively participate in various community-driven initiatives and projects aimed at fostering peace and justice. Through collaborative efforts, we address issues such as poverty, discrimination, and violence. Our goal is to create a society where all individuals can thrive and experience the transformative power of peace.
Programs and Initiatives
Our organization offers a range of programs and initiatives designed to facilitate meaningful change and promote peacebuilding. Some of our key initiatives include:
Advocacy and Awareness: We engage in advocacy work to raise awareness about social justice issues, offering resources and workshops to empower individuals to take action against injustice.
Interfaith Dialogue: We actively foster interfaith dialogue, recognizing the importance of embracing diversity and understanding different perspectives to build bridges of peace and understanding.
Nonviolence Training: Our nonviolence training programs equip individuals with the necessary skills to address conflicts peacefully, both at a personal and societal level.
Prayer and Meditation: We provide opportunities for prayer and meditation, recognizing the importance of inner peace in creating a world that is harmonious and just.
Youth Empowerment: We actively involve and empower young people, promoting their engagement in creating a peaceful future.
Join Us
We invite you to join us on our journey towards peace and justice. Whether you are a member of our faith community or someone seeking to make a positive impact, there are various ways to get involved. By joining Pax Christi Arizona, you become part of a movement dedicated to transforming society through love, compassion, and nonviolence.
Contact Us
If you have any questions or would like to learn more about our work, please don't hesitate to contact us. We are always happy to connect with like-minded individuals who share our vision of a peaceful world.
Thank you for visiting Pax Christi Arizona, where we believe that peace is not just an ideal but a tangible reality we can collectively create. Together, let's work towards a better future for all.