CFC | Ecclesiastes 9:11-11:6 - Community Fellowship Church
Mar 19, 2020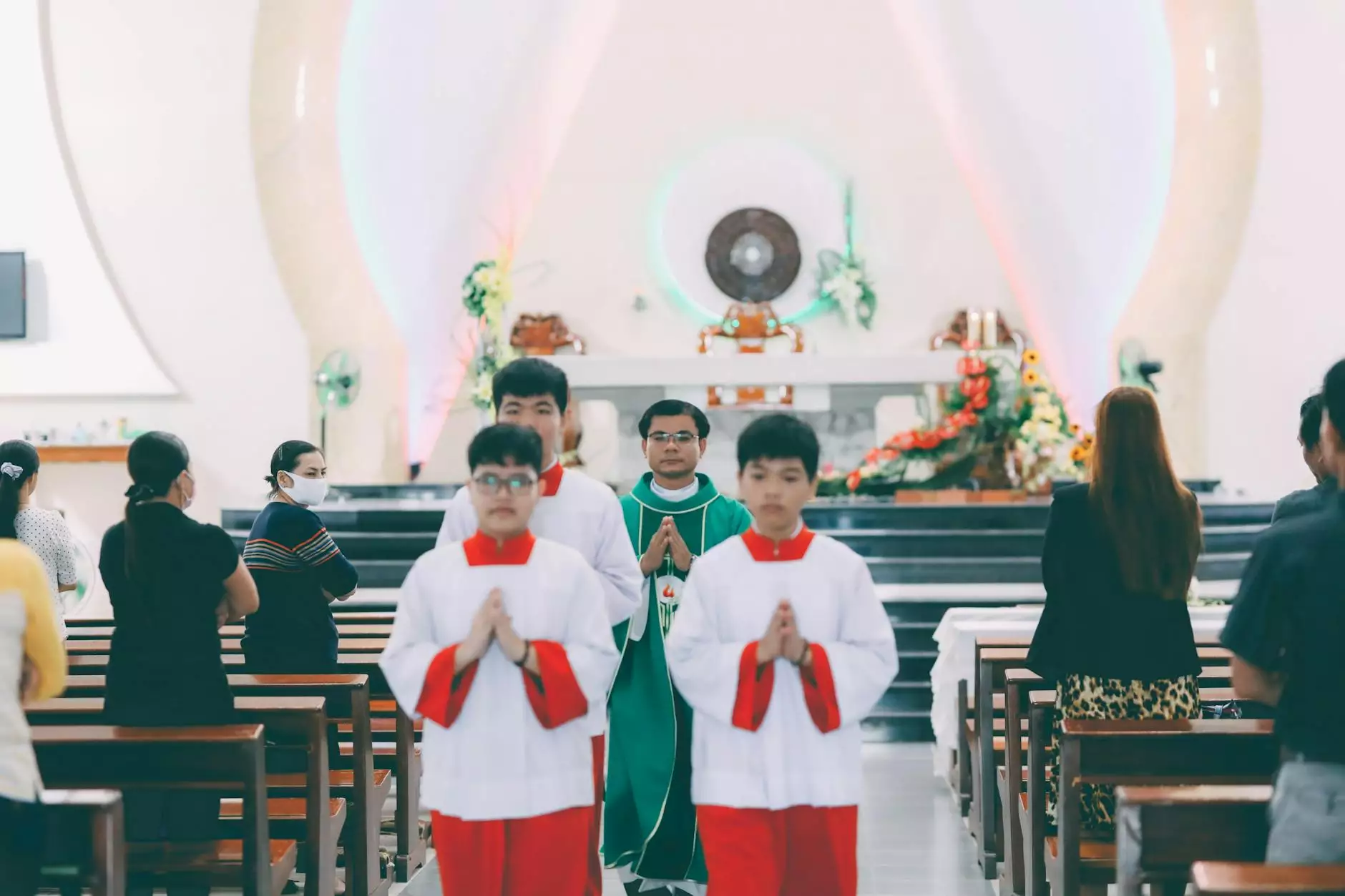 Discover the Profound Teachings of Ecclesiastes 9:11-11:6
Welcome to Community Fellowship Church (CFC), where we dive deep into the meaningful passages of the Bible. In this session, we explore the profound teachings of Ecclesiastes 9:11-11:6, providing you with valuable insights into these scripture verses that have stood the test of time.
Unveiling the True Meaning of Ecclesiastes 9:11-11:6
Ecclesiastes 9:11-11:6 is a beautiful passage that provides profound wisdom and guidance for individuals seeking a meaningful life grounded in faith and beliefs. Let's explore the essence of this scripture and unravel its true significance.
The Power of God's Timing and Chance
Ecclesiastes 9:11 reminds us of the unpredictability of life and the mystery of God's timing. It highlights the role of chance in our endeavors, emphasizing that success or failure are not solely determined by our own efforts. As believers, we are called to trust in God's plan and surrender to the divine flow of life.
Living Diligently and Enjoying God's Blessings
Verse Ecclesiastes 9:10 encourages us to wholeheartedly engage in our work and live diligently, embracing the tasks before us. It emphasizes the importance of using our God-given talents and opportunities to the fullest. By doing so, we open ourselves up to experiencing the blessings and fulfillment that come from embracing our divine purpose.
Overcoming Fear and Taking Risks
Ecclesiastes 11:1 urges us to cast away fear and step into the unknown, taking calculated risks guided by faith. It encourages us to sow our seeds of faith and generosity, knowing that they will bear fruit in due time. This verse teaches us the value of courageous action and a willingness to step outside our comfort zones.
Adapting to Life's Uncertainties
Verse Ecclesiastes 11:2 reminds us of the ever-changing nature of life and the necessity to adapt to its uncertainties. It encourages us to remain steadfast in our trust in God, even when faced with challenging circumstances. This verse invites us to embrace change and find strength in our unwavering faith.
Seeking Spiritual Wisdom and Guidance
Ecclesiastes 11:5 emphasizes the importance of seeking spiritual wisdom and guidance, especially in times of confusion and doubt. By seeking the divine, we gain clarity and discernment to navigate life's complexities. This verse encourages us to cultivate a deep, personal connection with God and allow His wisdom to illuminate our path.
Living Joyfully and Embracing God's Gift of Life
Verse Ecclesiastes 11:6 teaches us to live joyfully and embrace the gift of life that God has bestowed upon us. It emphasizes the fleeting nature of youth and encourages us to make the most of every moment. This verse serves as a reminder that life is a precious gift, and we should approach it with gratitude and a sense of purpose.
Join Peace Church for a Transformative Experience
If you resonate with the teachings of Ecclesiastes 9:11-11:6 and desire a more profound connection with your faith and beliefs, we invite you to join us at Peace Church. As a vibrant and welcoming community, Peace Church offers a transformative experience where you can enrich your spiritual journey and find deeper meaning in life.
Experience the Power of Faith and Beliefs
At Peace Church, we recognize that faith and beliefs play a pivotal role in shaping who we are and how we navigate the world. Through engaging worship services, thought-provoking sermons, and a supportive community, we strive to empower individuals to live out their faith with authenticity and purpose.
Connect with Like-Minded Individuals
Peace Church provides a welcoming space for individuals seeking connection with like-minded individuals who share a passion for faith and the pursuit of a meaningful life. Whether you are just beginning your spiritual journey or are a seasoned believer, you'll find a supportive community that encourages growth, fellowship, and spiritual exploration.
Expand Your Knowledge through Engaging Activities
As part of our commitment to holistic growth, Peace Church offers a range of engaging activities to deepen your understanding of Scripture and explore theological concepts. From Bible study groups to community outreach programs, we provide opportunities for you to expand your knowledge and put your faith into action.
Find Solace in a Caring Community
At Peace Church, we believe in the power of community and its ability to provide solace, support, and encouragement during life's trials. Our dedicated pastoral team and warm-hearted congregation are here to walk alongside you, offering care and compassion as we navigate the complexities of life together.
Embark on a Journey of Spiritual Growth
If you long for a deeper connection with your faith and desire to embark on a fulfilling journey of spiritual growth, we invite you to join us at Peace Church. Discover the transformative power of Ecclesiastes 9:11-11:6 and explore the vastness of God's love and wisdom as we seek to make a positive impact in our community and the world.