Romans 12:3-21 - Community Fellowship Church | Peace Church
Mar 7, 2019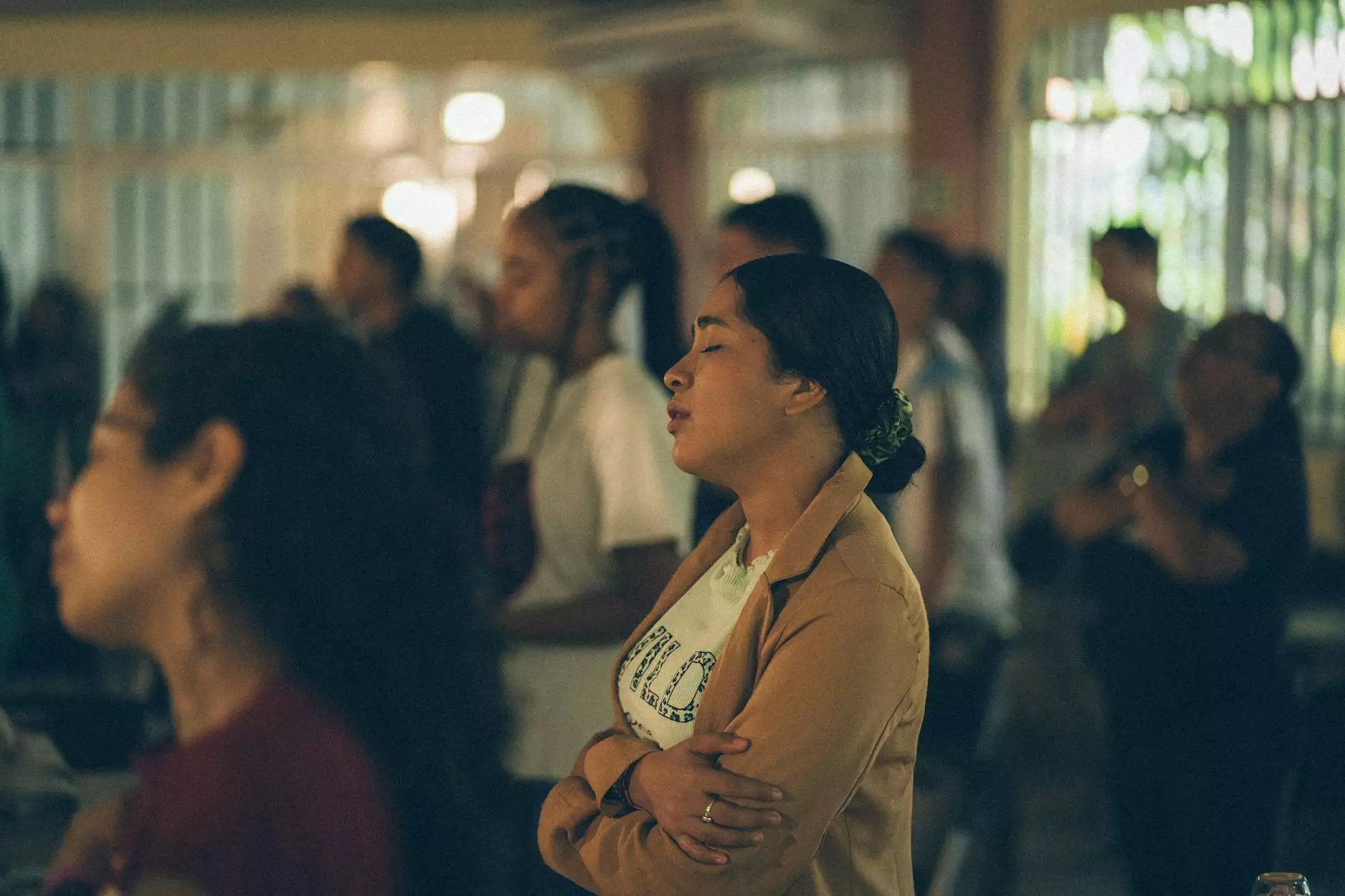 The Power of Community and Fellowship in Romans 12:3-21
At Peace Church, we are committed to exploring and sharing the transformative teachings of Romans 12:3-21. In this passage, the apostle Paul beautifully articulates the importance of community and fellowship in nurturing our faith and beliefs. Join us as we dive into the profound wisdom contained in these verses and discover how it can impact our lives.
Building Strong Faith through Unity
As believers, we are called to live in harmony with one another, recognizing and utilizing our unique gifts and talents for the greater good. The passage in Romans 12:3-21 emphasizes the significance of unity within the body of Christ. It highlights the truth that we are all essential parts of God's grand design, each contributing to the strength and vitality of the faith community.
Embracing God's Grace in Humility
One of the key messages in Romans 12:3-21 is the call to embrace God's grace with humility. We are encouraged to view ourselves with sober judgment, acknowledging that it is only through the grace of God that we have received our individual gifts and abilities. By recognizing that our talents are not earned but bestowed by divine favor, we can cultivate a spirit of gratitude and cultivate a heart of service towards others.
Cultivating a Culture of Love and Kindness
Central to the teachings of Romans 12:3-21 is the commandment to love one another fervently. As members of the Peace Church community, we strive to foster a culture of love, compassion, and kindness. We believe that by displaying genuine love towards one another, we can demonstrate the transformative power of Christ's teachings and attract others to join us on this faith journey.
Transformative Worship and Fellowship
At Peace Church, we recognize the importance of worship and fellowship in deepening our connection with God and strengthening our faith. Our services are designed to create a sacred space where individuals can authentically encounter the presence of God. Through transformative worship experiences, inspiring sermons, and engaging community activities, we aim to cultivate a vibrant faith-based society grounded in the teachings of Romans 12:3-21.
Worshipping in Spirit and Truth
As we gather for worship, we strive to create an atmosphere where the Holy Spirit can move freely and touch the hearts of all who attend. Our talented worship team leads us in heartfelt songs of praise, inviting everyone to participate in a spirit of unity and reverence. Additionally, we adhere to the principles of truth found in Romans 12:3-21, using God's Word as our guide in all aspects of our worship and fellowship.
Nurturing Authentic Connections
Community and fellowship play an integral role in our faith journey. Through small groups, Bible studies, and various ministry opportunities, we encourage individuals to form authentic connections with fellow believers. We believe that through these meaningful relationships, we can find support, encouragement, and accountability, empowering us to live out the teachings of Romans 12:3-21 in our daily lives.
Join the Peace Church Community
If you are seeking a vibrant faith-based community that values the teachings of Romans 12:3-21, we invite you to join us at Peace Church. Our passionate and dedicated congregation is committed to nurturing an environment where individuals can grow in their faith, experience transformation, and build lasting relationships. Come and discover the power of community and fellowship in shaping your faith and beliefs.
Experience Transformation Today!
Don't miss out on the opportunity to experience the transformative teachings of Romans 12:3-21. Join us at Peace Church and embark on a faith journey where you can encounter the incredible power of community, fellowship, and worship. Together, let's build strong faith and beliefs, united in our mission to make a positive impact in our world.
Peace Church
Location: [Place], [Region]
Category: Community and Society - Faith and Beliefs
Contact Us
For more information about our services and upcoming events, please feel free to contact us:

Phone: [Phone Number]

Email: [Email Address]

© 2022 Peace Church. All rights reserved.