MLK DAY 2013: If not now, when?
Sep 30, 2022
Directions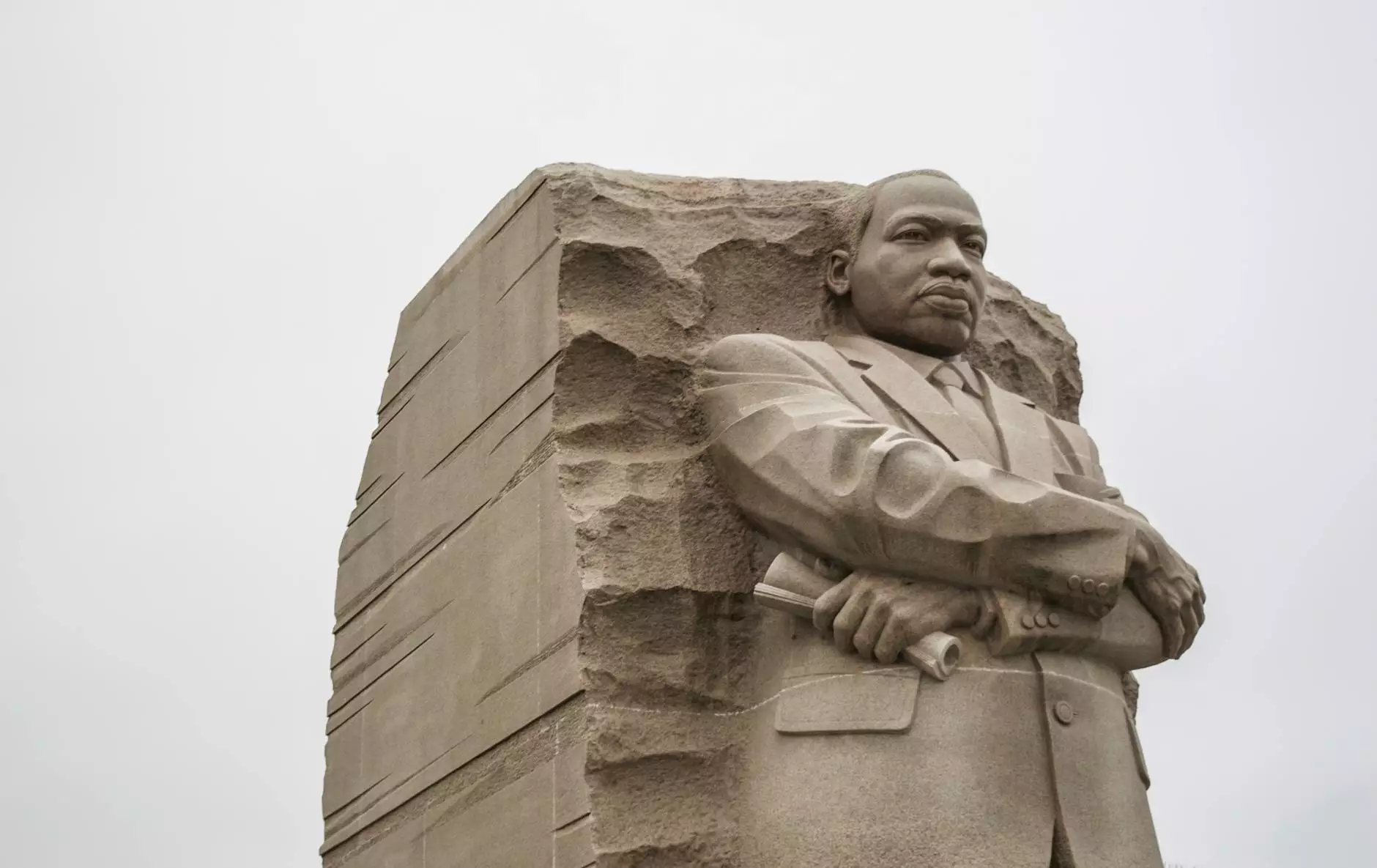 Celebrate with Peace Church
Welcome to Peace Church, a community of faith and beliefs dedicated to promoting love, justice, and peace in our society. We are excited to invite you to join us in celebrating MLK Day 2013. This special occasion offers an opportunity to reflect on the life and legacy of Dr. Martin Luther King Jr., who tirelessly advocated for equality and social change.
Reflect, Inspire, Commit
At Peace Church, we believe that MLK Day is not just another day off, but a day to honor Dr. King's vision and continue the work towards making his dream a reality. Our MLK Day 2013 event is designed to provide a platform for reflection, inspiration, and commitment to positive change.
Events and Activities
Join us for a full day of engaging activities and thought-provoking discussions. Here's a glimpse of what you can expect:
Morning Session: Keynote Address
Start your day with an empowering keynote address by a renowned speaker who has made a significant impact in advocating for justice and equality. We will delve deep into the challenges we face as a society and explore ways to overcome them.
Interactive Workshops
Participate in a range of interactive workshops that cover various aspects of social justice and civil rights issues. Engage in fruitful discussions, learn from experts, and develop a better understanding of the struggles faced by marginalized communities.
Community Service Projects
Get involved in making a difference by participating in community service projects organized in collaboration with local organizations. Whether it's cleaning up parks, serving meals to those in need, or engaging in educational initiatives, your actions will have a positive impact on the community.
Film Screenings and Panel Discussions
Experience the power of storytelling through impactful films that shed light on important social issues. Following the screenings, engage in thoughtful panel discussions featuring experts, activists, and community leaders who will delve deeper into the themes explored in the films.
Make a Difference
MLK Day is not just about attending events and activities; it's about taking the inspiration and knowledge gained to make a lasting impact in our communities. Here are a few ways you can continue the work beyond MLK Day:
Education and Awareness
Learn more about the history of civil rights movements, social justice, and equality. Educate yourself and others about the challenges that still exist in our society, and actively work towards eliminating prejudice and discrimination.
Volunteer and Support
Get involved with local organizations that work towards upliftment and empowerment of marginalized communities. Volunteer your time, donate resources, or offer your skills to make a tangible difference. Remember, every small action counts.
Advocate for Change
Use your voice to advocate for policies that promote justice, equality, and peace. Join grassroots movements, participate in peaceful demonstrations, contact your elected representatives, and contribute to positive policy changes that benefit all members of society.
Spread Love and Kindness
Extend compassion, love, and kindness to everyone you encounter. Foster a sense of unity and understanding within your own community. Embrace diversity and actively work towards building bridges that connect people from different backgrounds and cultures.
Join Us on MLK Day 2013
Mark your calendars and join us on MLK Day 2013 as we remember the past, celebrate the present, and commit to shaping a better future. Together, let's honor Dr. King's legacy by acknowledging the work that still needs to be done and taking concrete steps towards creating a more just and equitable society.
Visit our website or contact us for more information about our MLK Day 2013 event, including the schedule, registration details, and ways you can engage with our community throughout the year.
Remember, change starts with each and every one of us. Let's ask ourselves, "If not now, when?" and embark on this journey of making a difference today.