Volunteer Opportunities : How To Help
Jul 22, 2023
Directions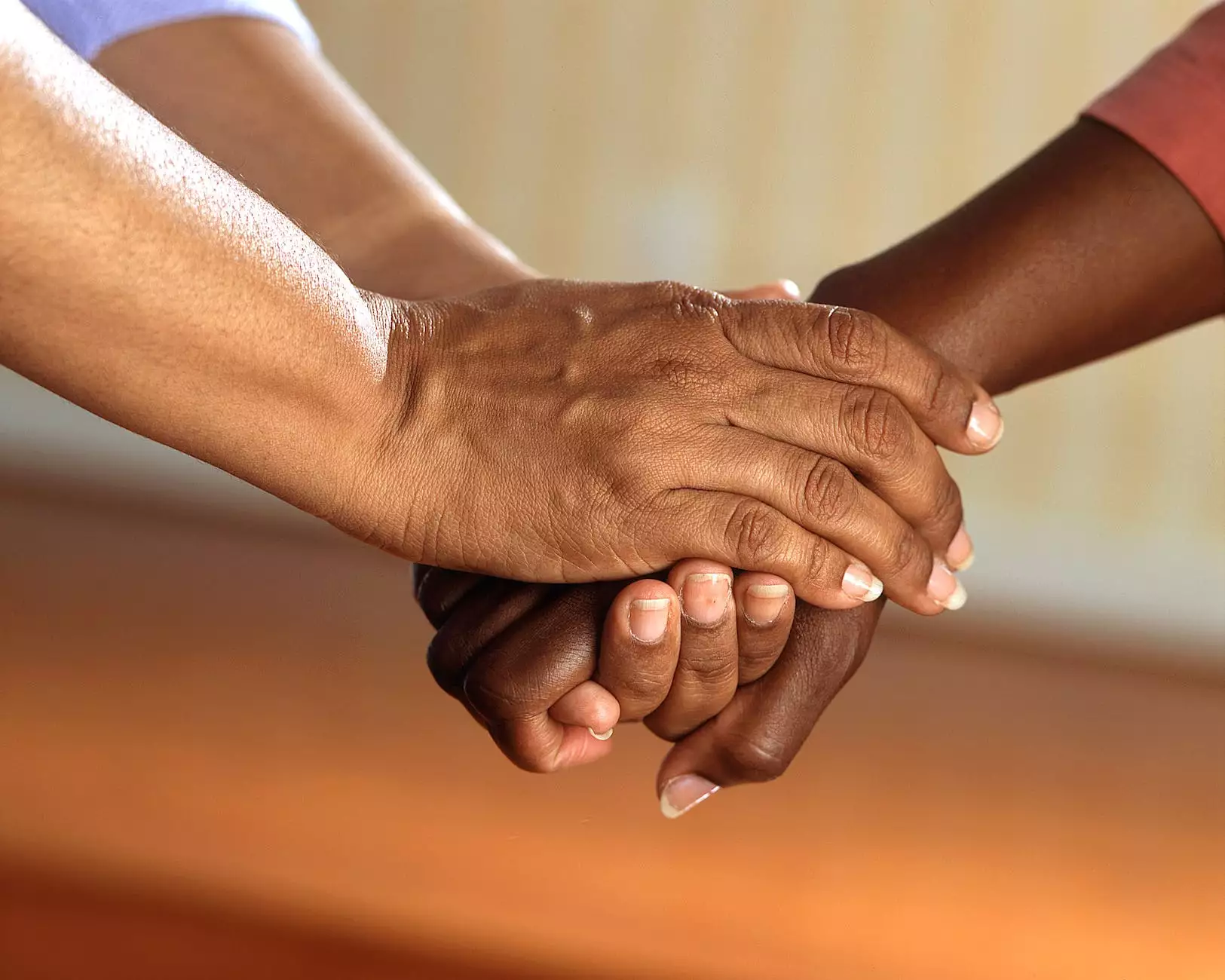 Introduction to Peace Church
Welcome to Peace Church, a community and society organization dedicated to promoting peace, compassion, and justice. Our organization is built on the foundation of faith and beliefs, fostering a sense of unity and support for individuals from all walks of life. We believe in the power of volunteerism and the positive impact it can have on our local community and beyond.
Our Mission and Values
At Peace Church, our mission is to create an inclusive and harmonious society where individuals can thrive and coexist peacefully. Guided by our core values of love, compassion, respect, and justice, we seek to make a lasting difference in the lives of those we serve.
Why Volunteer with Peace Church?
Volunteering with Peace Church provides an invaluable opportunity to contribute your time, skills, and passion to support meaningful causes. By becoming a volunteer, you become an integral part of our mission to create a more peaceful world. Here are some compelling reasons to join us:
1. Make a Difference
By volunteering, you have the chance to directly impact the lives of individuals and communities in need. Whether it's through assisting with our various programs or participating in outreach initiatives, your time and effort can bring about positive change and transformation.
2. Personal Growth and Development
Volunteering offers a platform for personal growth and development. It allows you to discover and enhance your skills, gain new perspectives, and broaden your understanding of different cultures and beliefs. It also provides an opportunity to develop leadership qualities and enhance your professional profile.
3. Connect and Engage with the Community
Volunteering with Peace Church enables you to connect with like-minded individuals who share a passion for creating a peaceful and inclusive world. You'll have the chance to meet people from diverse backgrounds and build lasting friendships, fostering a sense of belonging and unity.
4. Learn about Peacebuilding
As a volunteer, you'll have access to resources and training on peacebuilding strategies and conflict resolution. This knowledge can empower you to become an agent of positive change within your immediate community and beyond.
Volunteer Opportunities at Peace Church
At Peace Church, we offer a wide range of volunteer opportunities to suit different interests, skills, and schedules. Here are some of the areas where you can contribute:
1. Community Outreach Programs
Our community outreach programs aim to provide assistance and support to vulnerable populations. As a volunteer, you can participate in food drives, clothing distribution, education initiatives, and other outreach activities that positively impact the lives of those in need.
2. Youth Mentoring and Education
By volunteering in our youth mentoring and education programs, you can play a pivotal role in shaping the futures of young individuals. Whether it's tutoring, mentoring, or organizing educational workshops, your involvement can inspire and empower the next generation.
3. Advocacy and Awareness Campaigns
Engage in advocacy and awareness campaigns to promote peace, social justice, and environmental sustainability. As a volunteer, you can join efforts to raise awareness about important issues, organize events, and collaborate with other organizations to bring about positive change.
4. Fundraising and Event Planning
Support our fundraising initiatives by volunteering in event planning and coordination. Help organize fundraising events, coordinate volunteers, assist with marketing efforts, and ensure a successful outcome to support our various programs and initiatives.
5. Administrative Support
Volunteers with administrative skills can contribute to the smooth functioning of our organization. From assisting with data entry and communication to managing social media platforms, your support in the day-to-day operations of Peace Church is invaluable.
Become a Volunteer Today!
Join us at Peace Church and become a part of our vibrant volunteer community. Together, we can make a difference and work towards a more harmonious world. To get involved, please fill out the volunteer form on our website or reach out to our volunteer coordinator for more information.
Contact Information
If you have any questions or require further assistance, please don't hesitate to contact us:
Phone: 123-456-7890
Email: [email protected]
Address: 123 Peaceful Lane, Cityville, State, Zip Code
We look forward to hearing from you and witnessing the positive impact we can create together. Thank you for considering volunteering with Peace Church!