Podcast: Your Struggle is My Struggle - Black and Latinx Catholics Agree That Our Lives Matter
Mar 9, 2021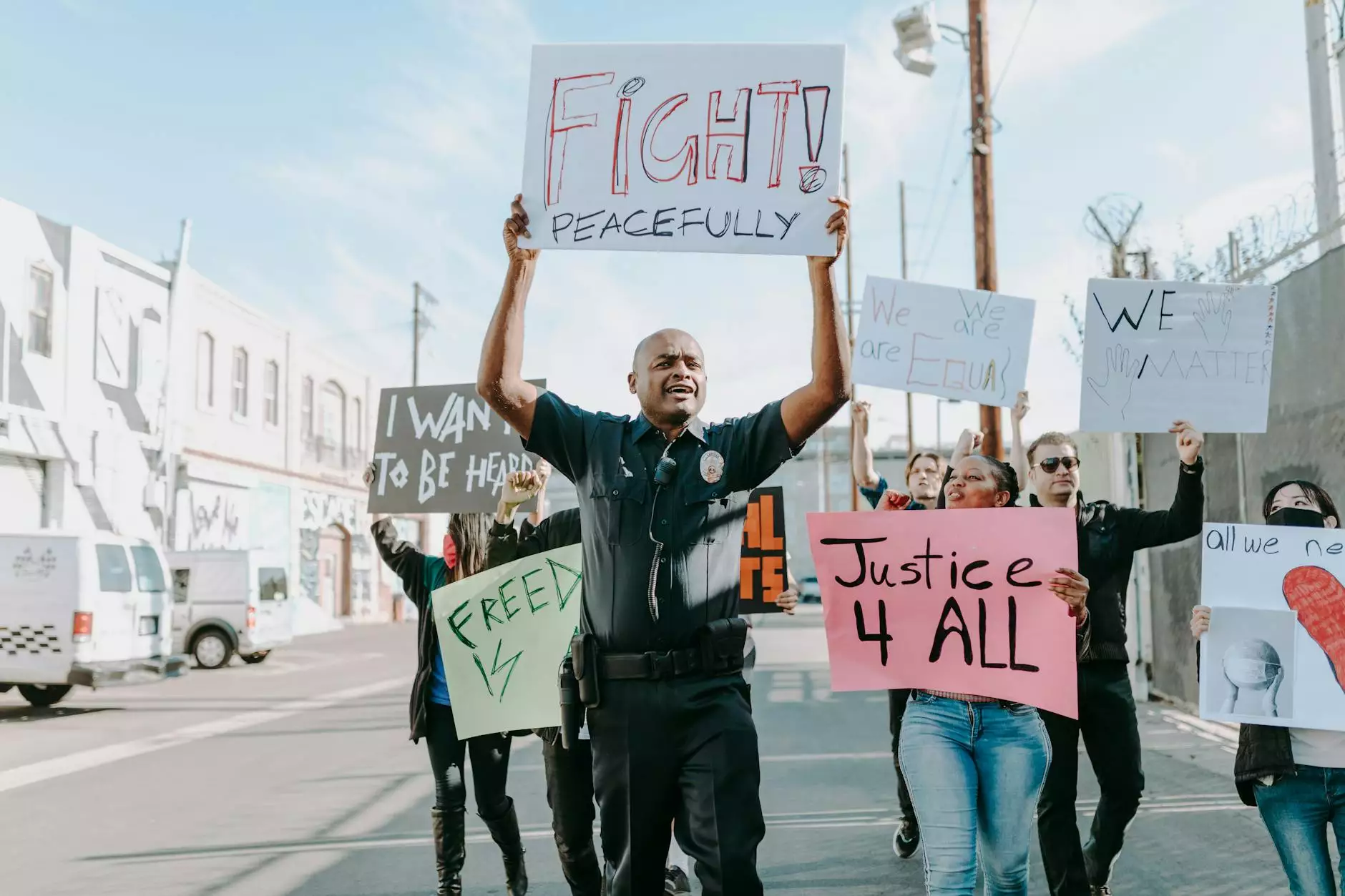 Introduction
Welcome to Peace Church's podcast episode titled "Your Struggle is My Struggle - Black and Latinx Catholics Agree That Our Lives Matter." In this thought-provoking and impactful episode, we delve deep into the significance of unity, faith, and social justice within the Black and Latinx Catholic communities.
The Importance of Unity within the Black and Latinx Catholic Communities
At Peace Church, we strongly believe that unity is a fundamental aspect of our faith and central to fostering positive change within our communities. The podcast episode explores how Black and Latinx Catholics come together, acknowledging the shared struggles and experiences that bind them. By highlighting the diverse stories and voices within these communities, we aim to inspire others to embrace unity and work towards a more inclusive and just society.
Embracing Faith as a Catalyst for Change
Through powerful discussions and personal anecdotes, our podcast hosts explore the pivotal role of faith in driving social change. As Black and Latinx Catholics, our faith serves as a guiding force, reminding us of our responsibility to advocate for justice, equity, and dignity for all. In this episode, we delve into the ways in which faith empowers individuals to confront systemic injustices, dismantle barriers, and ignite positive transformations within both the Church and society.
The Intersection of Social Justice and Catholic Values
Peace Church's podcast episode delves into the intersection of social justice and Catholic values, shedding light on the importance of addressing issues such as racism, poverty, immigration, and inequality. By examining the lived experiences and perspectives of Black and Latinx Catholics, we engage in meaningful conversations that challenge conventional norms and inspire collective action. Our aim is to encourage listeners to reflect upon their own role in promoting justice and to equip them with the tools needed to effectively contribute to positive change.
Empowering and Amplifying Black and Latinx Catholic Voices
Within the diversity of the Catholic Church, the voices of Black and Latinx Catholics play a crucial role in shaping the future of our faith and society. Through this podcast episode, we provide a platform for these voices, allowing them to share their personal stories, challenges, triumphs, and aspirations. By amplifying these narratives, we seek to foster empathy, understanding, and solidarity among listeners of all backgrounds.
Conclusion
Join us on this engaging podcast journey as we explore the interconnectedness of struggles, the power of unity, and the unwavering commitment to justice within the Black and Latinx Catholic communities. At Peace Church, we remain dedicated to cultivating an inclusive and compassionate faith community that advocates for the rights and dignity of all individuals.