Reflection for Easter Sunday, April 4 - Peace Church
Mar 15, 2023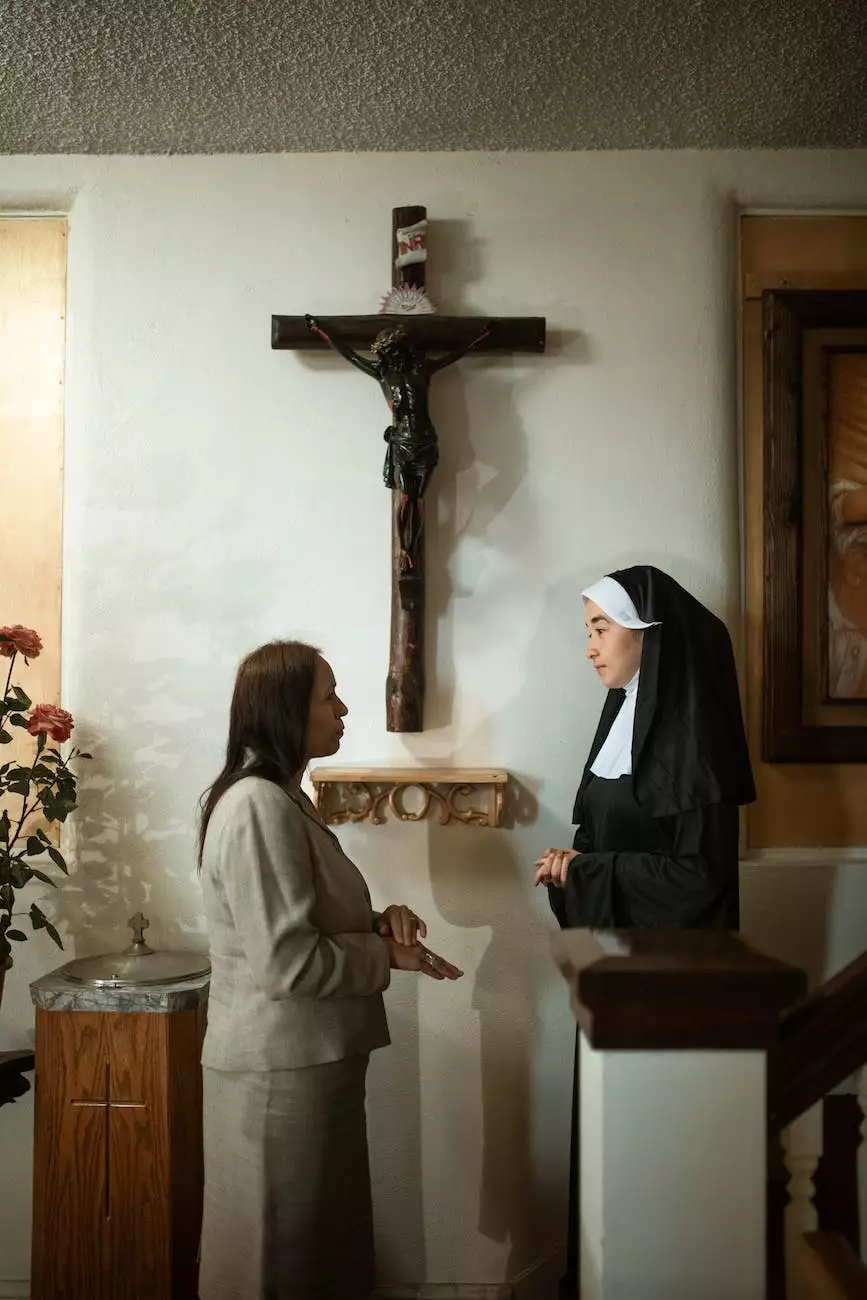 Join Us in Celebrating the Resurrection
Welcome to Peace Church, a community deeply rooted in faith and dedicated to spreading the message of love, hope, and peace. As we gather on this special occasion, we invite you to experience a meaningful reflection for Easter Sunday, April 4.
Embracing the True Spirit of Easter
Easter is a time of profound significance for Christians worldwide. It commemorates the resurrection of Jesus Christ from the dead, symbolizing victory over sin and death. This miraculous event serves as a beacon of hope and a reminder of the unending love and grace of God.
At Peace Church, we aim to create a nurturing environment where individuals can enhance their faith and connect with others who share similar beliefs. Our Easter Sunday reflection provides an opportunity to deepen your spiritual journey and reflect upon the profound impact of Christ's resurrection in your life.
Uniting in Worship and Fellowship
Join us on Easter Sunday, April 4, as we come together as a community to celebrate the joyous resurrection of Jesus. Through heartfelt worship, inspiring sermons, and uplifting music, our reflection service will ignite your spirit and fill your heart with hope.
At Peace Church, we believe that faith is not just an individual experience, but a communal journey. Our Easter Sunday reflection enables you to forge meaningful connections with like-minded individuals and cultivate a sense of belonging within our warm and welcoming congregation.
Rediscover Hope and Renew Your Faith
Easter Sunday signifies the triumph of light over darkness, and hope over despair. It is an opportunity for renewal and transformation. During our reflection, you'll have a chance to reflect on the significance of resurrection in bringing hope, healing, and new beginnings.
Our knowledgeable and compassionate spiritual leaders will guide you through thought-provoking messages, encouraging you to embrace the transformative power of faith. Through this reflection, you'll find solace, inspiration, and a renewed sense of purpose.
Experience Peace Church's Welcoming Community
At Peace Church, we pride ourselves on being an inclusive and diverse community where all are welcome. We understand the importance of providing a safe and nurturing space for individuals to explore and express their faith freely.
Our congregation is made up of individuals from various walks of life, united by their shared belief in the transformative power of Jesus' resurrection. You will find a supportive community eager to embrace you, regardless of your background, age, or previous religious experiences.
Mark Your Calendar and Join Us
As Easter Sunday, April 4, approaches, mark your calendar and make plans to join us for this powerful reflection. Whether you're a longtime member of our congregation or visiting for the first time, we wholeheartedly invite you to celebrate the resurrection of Jesus with us.
Experience the warmth of our community, feel the spiritual connection, and renew your faith in a way that only Easter Sunday can inspire. Together, let us embrace the hope, love, and peace that comes from knowing the unwavering grace of God.
Contact Peace Church for More Information
If you have any questions or would like to learn more about our Easter Sunday reflection or any other events and services at Peace Church, please don't hesitate to contact us. Our dedicated team is always ready to assist and provide you with the information you need.
Thank you for considering joining us for this special occasion. We look forward to welcoming you and sharing in the joy and celebration of Easter Sunday at Peace Church.
Peace Church - Community and Society - Faith and Beliefs