Isaiah 58:1-12: A Lenten Meditation
Jun 25, 2019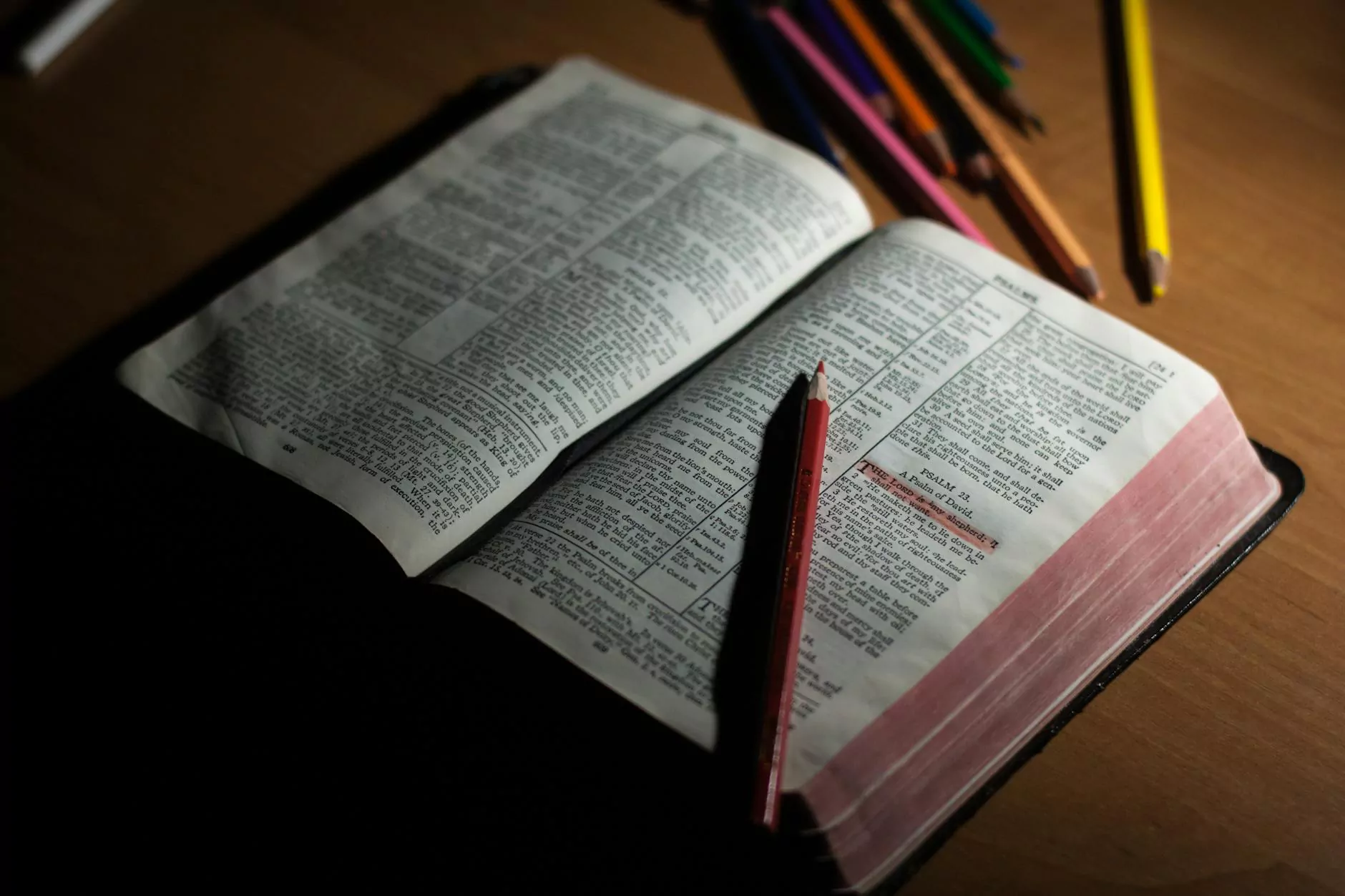 Introduction
At Peace Church, we believe in the power of scripture to guide and inspire us on our spiritual journey. As we observe the season of Lent, we invite you to explore the profound words of Isaiah 58:1-12. This ancient passage holds immense wisdom and offers us a rich opportunity for reflection and growth during this sacred time.
The Significance of Isaiah 58:1-12
Isaiah 58:1-12 is a powerful message that calls us to examine the sincerity of our faith, our actions, and the values we uphold. It addresses the importance of true worship, justice, righteousness, and compassion. This passage deeply resonates with the teachings of Jesus and highlights the core principles of our faith.
True Worship and Fasting
In Isaiah 58, we are reminded that true worship is not merely about external rituals and fasting but about genuine transformation and a heart aligned with God's will. It emphasizes the need to go beyond religious observances and instead focus on acts of mercy, justice, and love towards others.
Breaking the Chains of Injustice
Isaiah 58 challenges us to confront and dismantle the systems of injustice and oppression in our society. It compels us to advocate for the rights of the marginalized, providing them with dignity, compassion, and support. We are called to actively work towards a more just and equitable world.
Social Responsibility and Generosity
In these verses, we are reminded of our responsibility to care for those in need. Isaiah highlights the importance of sharing our resources, feeding the hungry, providing shelter to the homeless, and clothing the naked. By doing so, we embody the love of God and become agents of transformative change.
Healing and Restoration
Isaiah's message brings hope by emphasizing the healing and restoration that can come from following God's commandments. It speaks of the light and wholeness that emerges when we live lives of compassion, empathy, and righteousness. Through our actions, we become instruments of God's love in a broken world.
Relevance to Our Faith and Beliefs
Isaiah 58:1-12 holds immense relevance to our faith and beliefs as a community at Peace Church. It propels us to examine our own practices and asks us to embody the teachings of Jesus in our daily lives. By studying and internalizing this passage, we deepen our understanding of what it means to be a follower of Christ and a responsible member of society.
Join Us on This Transformative Journey
We invite you to join us on this transformative journey as we explore Isaiah 58:1-12 during the season of Lent. Through engaging sermons, thought-provoking discussions, and meaningful spiritual practices, we will delve deep into the richness and relevance of this scripture. Let us come together as a community to grow in faith, strengthen our commitment to justice, and deepen our connection with God.
Contact Peace Church
If you have any questions or would like to learn more about our Lenten meditation on Isaiah 58:1-12, we encourage you to reach out to us. Peace Church is dedicated to fostering a welcoming and inclusive community, and we look forward to sharing this sacred journey with you.
Address: [Your Church Address]
Phone: [Your Church Phone Number]
Email: [Your Church Email]
Website: [Your Church Website]