Give the Gift of the Holy Mass
Feb 15, 2018
Directions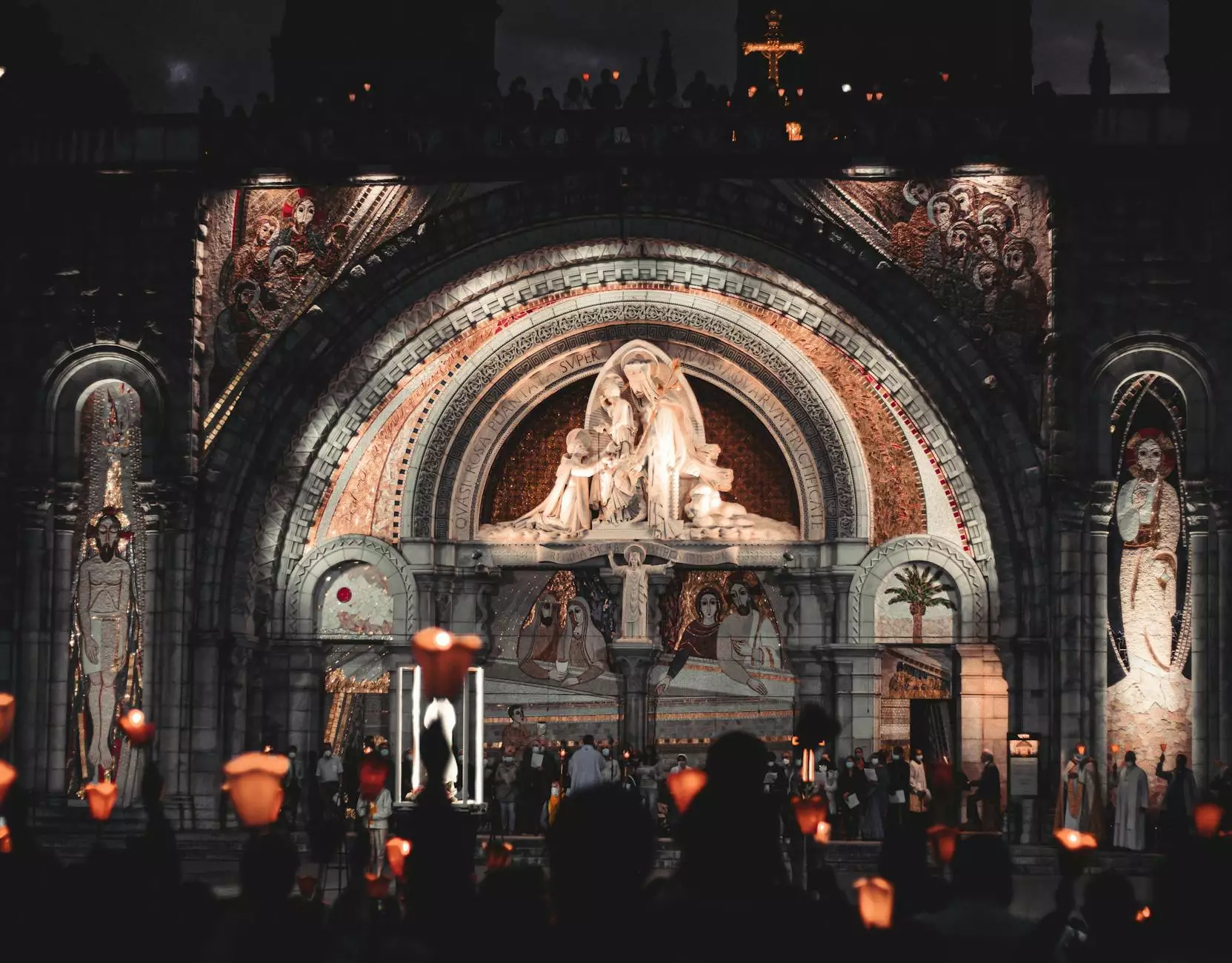 Welcome to Peace Church
At Peace Church, we believe in the immense power of the holy Mass and its ability to bring comfort, guidance, and spiritual growth to individuals and communities around the world. As a community deeply rooted in faith and beliefs, we invite you to join us in experiencing the transformative nature of the Mass.
Request a Mass for Yourself or a Loved One
If you or a loved one is in need of spiritual support, peace of mind, or specific intentions, we offer a unique opportunity to request a Mass dedicated to those intentions. The gift of a Mass can be a powerful way to express your love, care, and support for someone you hold dear.
By offering a Mass specifically for a person or intention, you are creating a connection between the divine and the physical world, channeling blessings, grace, and spiritual healing to those who need it most. Our dedicated priests will fervently pray for your intentions during the Mass, ensuring that your loved ones are remembered and uplifted in prayer.
Join Our Community of Believers
Peace Church is more than just a place of worship; it is a vibrant community of believers who come together to celebrate their faith, share their joys and sorrows, and support one another on their spiritual journeys. By requesting a Mass, you become an integral part of this community and help strengthen the bonds of devotion and love.
We offer a warm and inclusive environment where individuals from all walks of life are welcome to participate in our Masses, regardless of their backgrounds or beliefs. Our diverse community fosters unity, compassion, and acceptance, creating a space where everyone can feel a sense of belonging and find solace in their shared faith.
Experience the Transformative Power of Mass
The Mass is a sacred ritual that serves as the cornerstone of our faith. It is a profound encounter with the divine, as we come together to remember the life, teachings, and sacrifice of Jesus Christ. Through prayer, scripture readings, and the Eucharist, we open ourselves to receive God's grace, forgiveness, and guidance.
When you attend a Mass at Peace Church, you are enveloped in an atmosphere of spiritual serenity and contemplation. The uplifting melodies of hymns, the reverent silence, and the collective prayers of the congregation create a sacred space where you can experience a deep sense of connection to the divine and find solace in the presence of God.
A Personal Invitation
We extend a personal invitation to you to request a Mass at Peace Church. Whether you are seeking comfort during challenging times, expressing gratitude for blessings received, or praying for the well-being of a loved one, our priests are here to offer their heartfelt prayers on your behalf.
By giving the gift of the holy Mass, you not only provide spiritual support to those who need it but also contribute to the continued growth and outreach of our community. Your generosity helps us sustain our mission of spreading love, compassion, and faith to the world.
Contact Us to Request a Mass
If you would like to request a Mass for yourself or a loved one, we encourage you to reach out to our dedicated team. Our priests are here to listen, guide, and support you in your spiritual journey. To request a Mass or for any inquiries, please visit our Contact page or call our office at XXX-XXX-XXXX.
Thank you for considering giving the gift of the holy Mass. May your act of kindness and faith bring blessings and fulfillment to your life and the lives of those you hold dear.