Gregorian Masses for the Deceased
Sep 20, 2018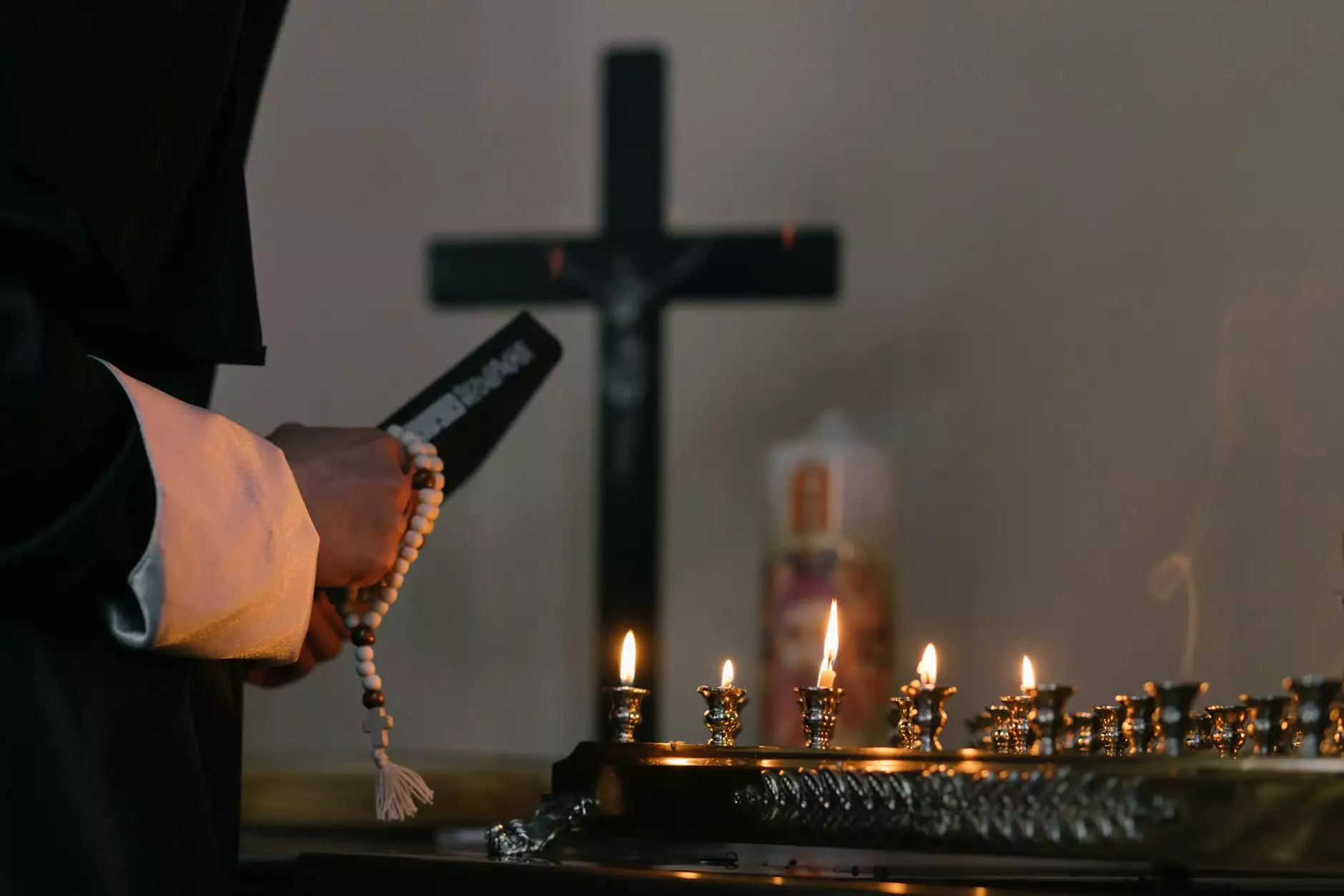 The Sacred Practice of Gregorian Masses
Peace Church warmly welcomes you to explore the profound and ancient tradition of Gregorian Masses offered for the deceased. In this solemn and spiritually significant practice, we honor the souls of our departed loved ones, offering prayers for their eternal peace and salvation.
Why Choose Gregorian Masses?
In the realm of faith, belief, and spirituality, Gregorian Masses hold a special place. Named after Pope St. Gregory the Great, who promoted these unique masses in the 6th century, they have been cherished and celebrated by Catholics worldwide for centuries. These masses are known for their power to alleviate the suffering of souls in purgatory, providing an opportunity for them to be released from their temporal punishments and to attain eternal rest.
A Powerful Spiritual Journey
When you request Gregorian Masses for the deceased at Peace Church, you embark on a profound spiritual journey. Our dedicated clergy and community come together to offer a series of thirty consecutive daily masses, consistently praying for the souls of the departed. It is believed that this concentrated and continuous spiritual effort brings immense solace to both the living and the deceased.
Benefits of Gregorian Masses
The benefits of Gregorian Masses extend beyond the realm of spiritual solace. These masses provide the opportunity:
To support the souls of your departed loved ones on their journey towards eternal salvation.
To create a legacy of love and remembrance, keeping the memory of your loved ones alive.
To find solace, healing, and strength in the collective prayers and support of the community.
To foster a deeper understanding and appreciation for the Catholic faith, its traditions, and the power of prayer.
Join Us in Honoring the Departed Souls
At Peace Church, we understand the importance of honoring and remembering our loved ones who have passed away. We invite you to join us in this sacred journey of Gregorian Masses and experience the profound peace and solace it brings to your heart, mind, and soul.
Contact Peace Church for Gregorian Masses
If you wish to request Gregorian Masses for your departed loved ones or seek more information, our caring team at Peace Church is here for you. Reach out to us through our contact page, and we will guide you through the process with compassion and understanding.
Conclusion
The Gregorian Masses for the deceased provided by Peace Church offer a unique opportunity to honor and support the souls of our loved ones who have passed away. Through this deeply spiritual practice, we find solace, strengthen our faith, and create a legacy of love and remembrance. Join us on this sacred journey and experience the power of prayer and collective support in finding comfort and peace.