MyMassRequest.org Padre Pio Mass
Mar 17, 2018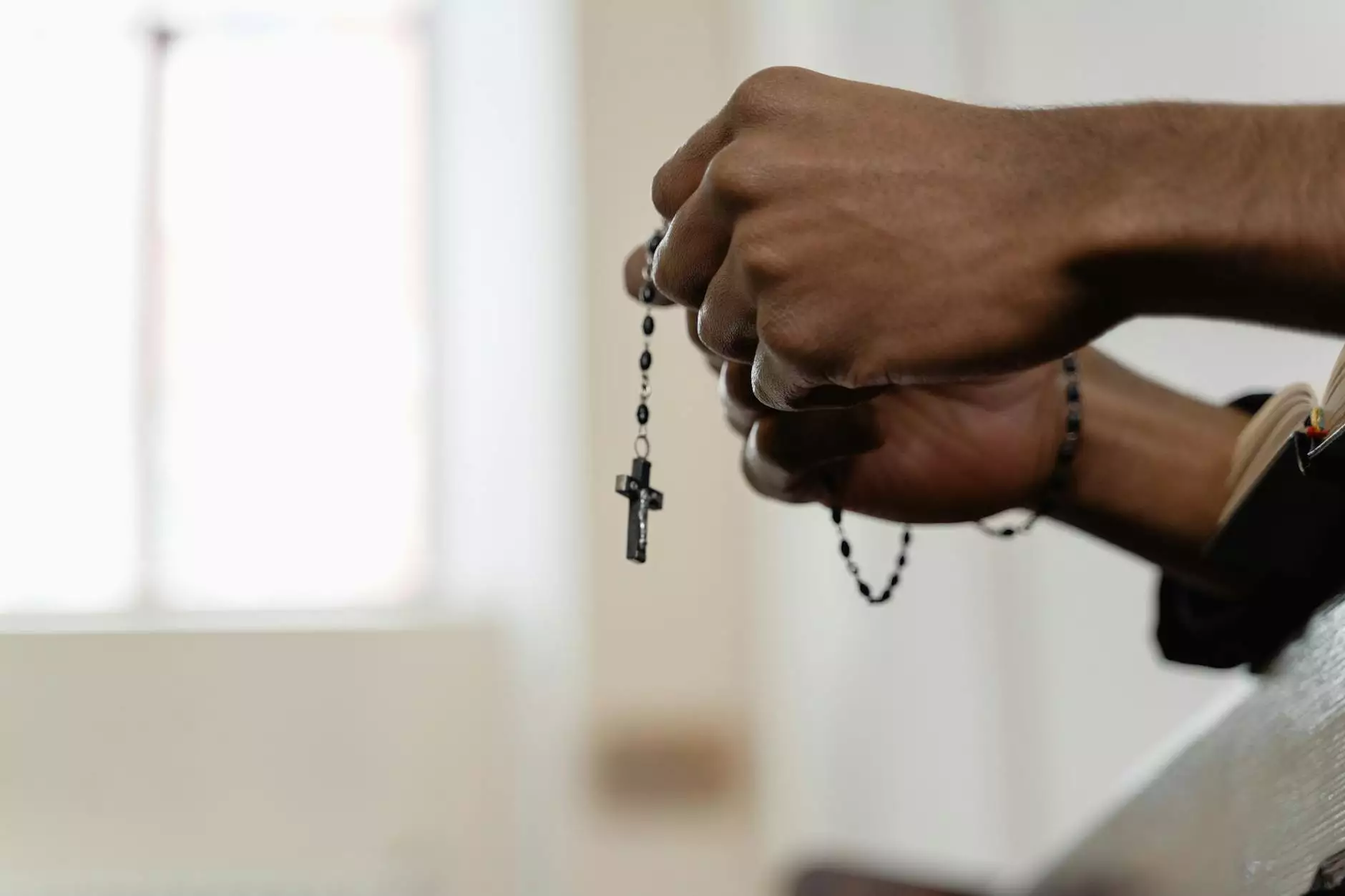 About Padre Pio
Padre Pio, born Francesco Forgione, was an Italian Roman Catholic friar, mystic, and stigmatist who lived from 1887 to 1968. He is widely known for his piety, holiness, and miraculous abilities, making him one of the most popular and beloved saints of the 20th century.
Padre Pio had a deep devotion to God and a strong commitment to serving others. He spent most of his life in the Capuchin monastery in San Giovanni Rotondo, Italy, where he gained a reputation for his sanctity, including incredible abilities such as bilocation, healing, and the gift of reading hearts.
The Significance of Padre Pio Mass
The Padre Pio Mass holds a special place in the hearts of believers. It is a celebration of Padre Pio's life, his profound faith, and his remarkable spiritual journey. This Mass offers an opportunity to honor and connect with Padre Pio's intercessory power and seek his blessings in our daily lives.
During the Mass, we come together as a community to pray and reflect on the teachings of Padre Pio. It is a time to seek his guidance, inspirations, and spiritual support. Participating in a Padre Pio Mass allows us to experience his presence and deepen our own faith.
Requesting a Padre Pio Mass at Peace Church
Peace Church welcomes you to request a Mass dedicated to Padre Pio for the living. Our community is committed to fostering strong spiritual connections and providing a serene environment for worship and prayer.
If you are seeking a special Mass to honor Padre Pio, our dedicated priests and volunteers will celebrate this Mass with utmost devotion and reverence. Our Masses are conducted in accordance with the traditions of the Roman Catholic Church, ensuring a truly meaningful and spiritual experience for all attendees.
To request a Padre Pio Mass at Peace Church, please visit MyMassRequest.org, our official platform for Mass dedications. Fill out the necessary details, including your preferred date and intentions, and we will do our best to accommodate your request.
The Power of Padre Pio's Intercession
Throughout his life, Padre Pio was known for his ability to intercede on behalf of those in need. Many people have experienced miraculous healings, conversions, and spiritual transformations through his intercession. The Padre Pio Mass serves as a channel to tap into this powerful intercessory grace and seek Padre Pio's intervention in our lives.
Regardless of the specific intentions you bring to the Padre Pio Mass, know that your prayers will be heard and that Padre Pio will intercede on your behalf. It is a time to surrender our worries, burdens, and hopes to the loving care of Padre Pio and trust in his divine guidance.
Community and Society - Faith and Beliefs
Peace Church, committed to fostering a strong sense of community, is thrilled to offer dedicated Masses celebrating the life and teachings of Padre Pio. Our efforts extend beyond religious celebrations, as we actively engage in various community outreach programs, organize spiritual retreats, and provide support to those in need.
We believe that faith and beliefs are pivotal in shaping and enriching community life. By coming together and sharing in the spiritual journey, we find strength, comfort, and a sense of belonging. Our commitment to serving others and promoting unity is deeply rooted in our faith and values.
Join Us for the Padre Pio Mass
We invite you to join us at Peace Church for a special Padre Pio Mass. Experience the powerful intercession of Padre Pio and strengthen your own relationship with God. Whether you are seeking solace, healing, or spiritual rejuvenation, this Mass offers a sacred space for reflection and prayer.
Visit MyMassRequest.org today to request a Padre Pio Mass at Peace Church. We look forward to welcoming you to our community and sharing in the blessings and grace bestowed by Padre Pio.