Pastor Jim - Guiding the Faithful at Peace Church
Jan 5, 2018
Directions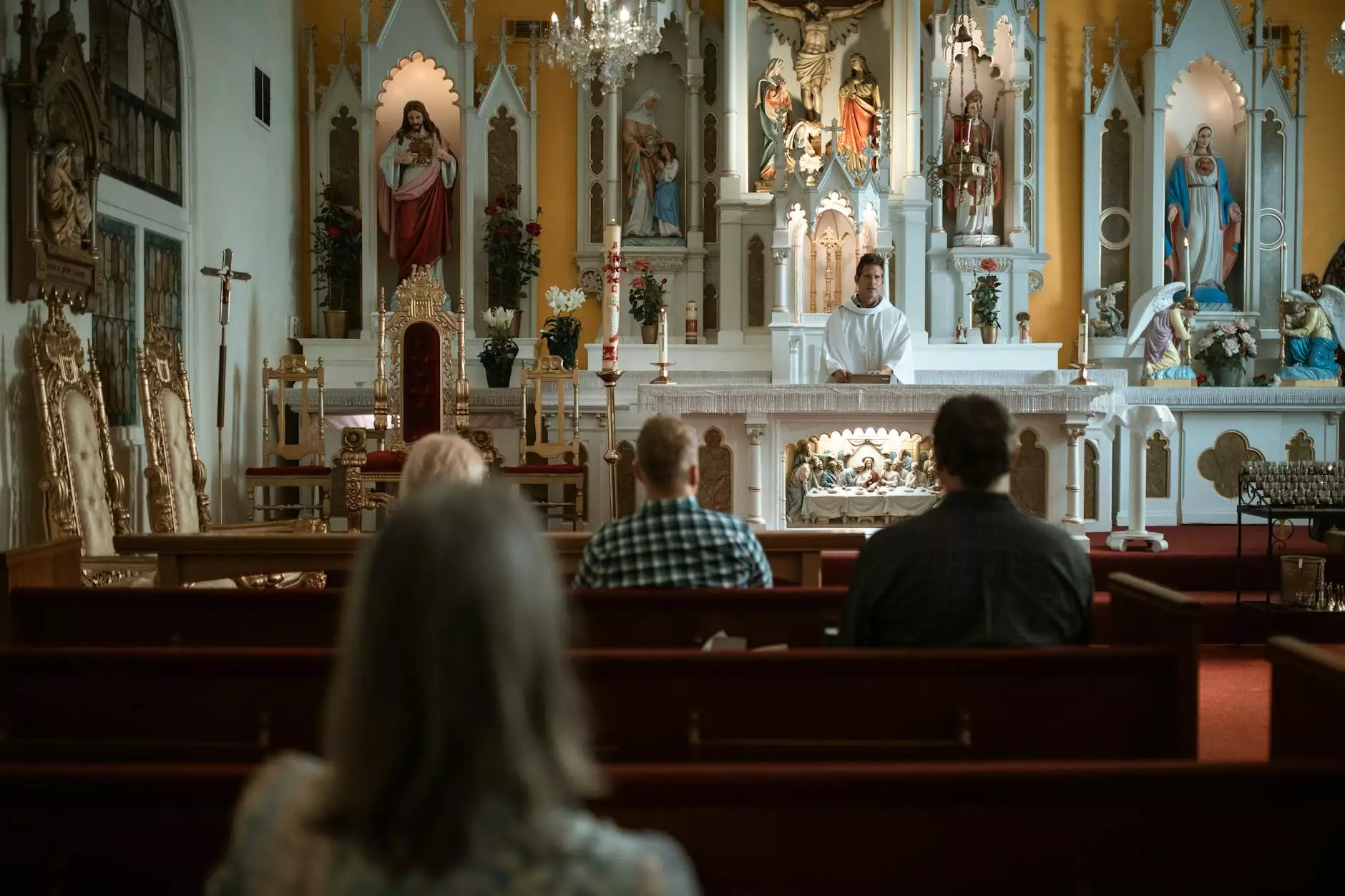 Welcome to the page dedicated to Pastor Jim, a significant figure at Peace Church. Let us delve into the life and contributions of Pastor Jim, a dedicated leader and spiritual guide for the community.
About Pastor Jim
Pastor Jim is a compassionate and seasoned spiritual leader who has been an integral part of the Peace Church family for several years. His deep-rooted commitment to serving God and his unwavering dedication to the congregation have made him an invaluable asset to the church community.
The Role of Pastor Jim
As the senior pastor at Peace Church, Pastor Jim oversees various aspects of the church's operations. He plays a pivotal role in providing spiritual guidance, leading worship services, delivering sermons, and offering counseling and support to members of the congregation. His warm and approachable demeanor makes him a trusted confidante and mentor for those seeking spiritual guidance.
Pastor Jim's Background
Pastor Jim's journey into the ministry began with a deep calling to serve others and share God's love. He obtained his Bachelor of Theology degree from a reputable seminary, where he honed his theological knowledge and pastoral skills. After graduation, Pastor Jim embarked on a mission to spread the message of peace, unity, and faith.
Prior to joining Peace Church, Pastor Jim served as an associate pastor at another prominent church, where he gained valuable experience in pastoral care, leadership, and nurturing a strong sense of community within the congregation. These experiences have shaped him into the inspiring leader he is today.
Pastor Jim's Achievements
Pastor Jim's tenure at Peace Church has been marked by numerous achievements, as he continuously strives to create a meaningful impact in the lives of church members and the wider community. His commitment to fostering inclusivity, compassion, and spiritual growth has garnered praise and admiration from all who have crossed paths with him.
Under Pastor Jim's guidance, the church has undertaken several community outreach programs, including food drives for the less fortunate, partnerships with local charities, and youth mentorship initiatives. His passion for social justice and advocacy has inspired the congregation to actively engage in creating a better world for all.
Pastor Jim's Teaching and Preaching
Pastor Jim's sermons are insightful, thought-provoking, and deeply rooted in biblical teachings. With his eloquence, he brings scripture to life and applies it to current challenges and experiences faced by the congregation and the broader society.
Each Sunday, attendees of Peace Church eagerly gather to listen to Pastor Jim's sermons, which offer both spiritual nourishment and practical guidance. His ability to connect with people on a personal level while addressing relevant topics has helped many find solace and direction in their lives.
A Supportive Leader
Pastor Jim's empathetic nature and genuine care for others make him a remarkable leader within the Peace Church community. He actively encourages open dialogue and cultivates an environment where everyone feels comfortable sharing their joys, struggles, and questions.
Whether through one-on-one counseling sessions or small group discussions, Pastor Jim ensures that the needs of the congregation are met. His compassionate approach helps individuals navigate life's challenges, strengthen their faith, and develop deeper connections with each other and with God.
Join Us at Peace Church
If you are seeking a welcoming community where genuine faith and meaningful connections thrive, we invite you to visit Peace Church. Come and experience firsthand the transformative presence of Pastor Jim and the vibrant spirit that permeates our church family.
Find solace, grow spiritually, and discover your purpose within a community dedicated to empowering individuals and nurturing a collective faith that extends beyond the church walls.