Activities Calendar
Feb 3, 2018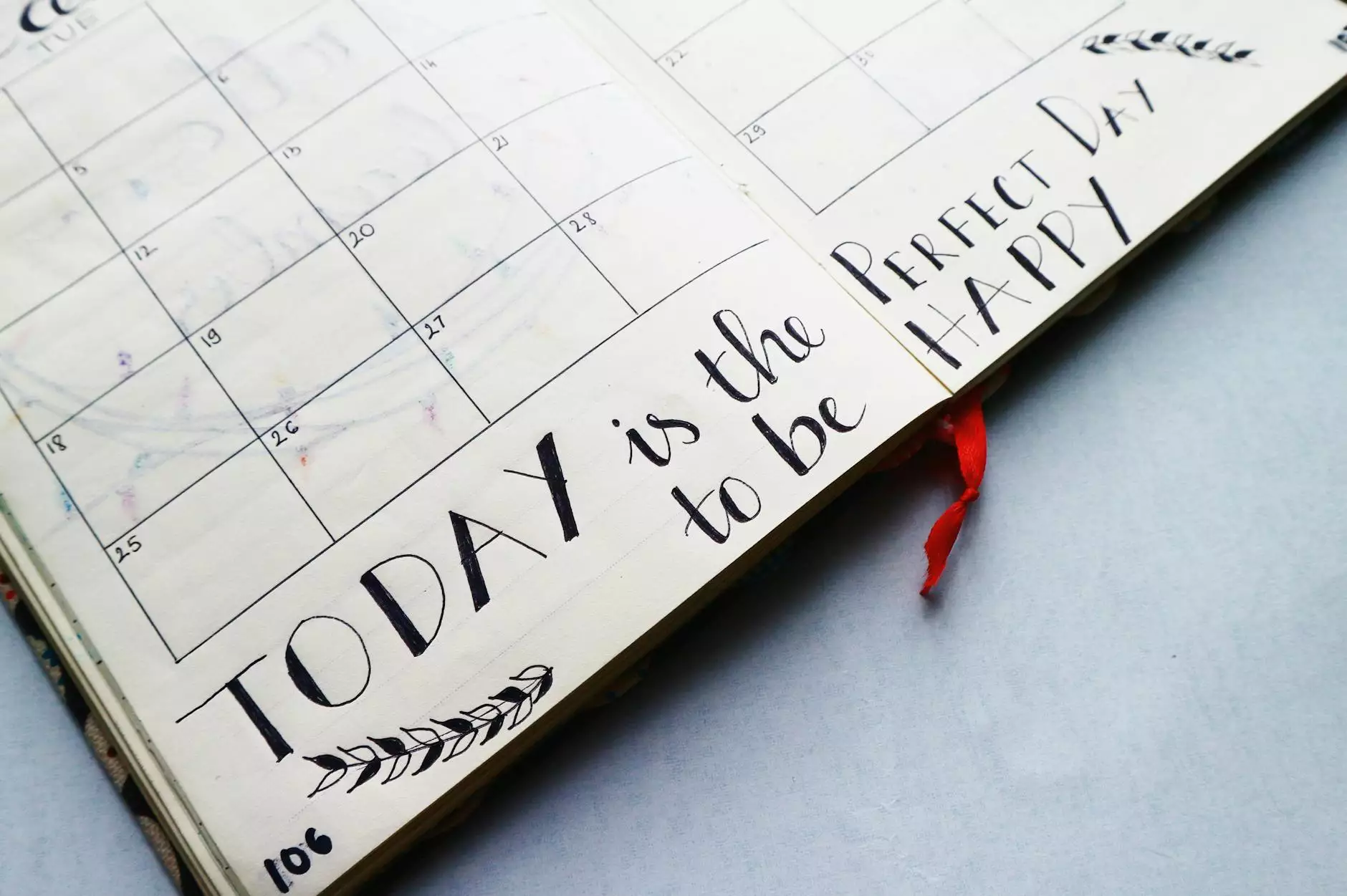 Welcome to the Activities Calendar page of Peace Church, your one-stop destination for a wide range of engaging events, workshops, and gatherings that foster personal growth and spiritual fulfillment. Our commitment to serving the community through faith and beliefs drives us to curate a diverse range of activities that cater to the needs and interests of our members and visitors.
Upcoming Events
Stay updated with our comprehensive calendar of events to ensure you never miss out on exciting opportunities to connect, learn, and contribute. Our upcoming events include:
Sunday Worship Gatherings
Join us every Sunday for our impactful worship gatherings where we come together as a community to celebrate and deepen our understanding of faith. With engaging sermons, soul-stirring music, and a supportive atmosphere, our worship gatherings offer a space for reflection, connection, and inspiration.
Bible Study Workshops
Our Bible study workshops provide enriching opportunities to delve deeper into Scripture. Led by knowledgeable and passionate scholars, these workshops explore various themes, historical contexts, and interpretations, fostering a deeper understanding of God's word. Whether you are a seasoned Bible scholar or new to studying Scripture, our workshops cater to individuals at all levels of knowledge and experience.
Community Outreach Programs
As a church dedicated to making a positive impact in the community, we organize regular outreach programs that serve those in need. From food drives and clothing donations to volunteering at local shelters and organizing educational initiatives, our outreach programs enable us to live out our faith by lending a helping hand and fostering compassion within the community.
Fellowship Events
Building strong relationships and connections is an integral part of our community. Our fellowship events provide opportunities for members and visitors to come together, share experiences, and strengthen their bonds. From picnics and game nights to retreats and seasonal celebrations, these events create a warm and welcoming environment where individuals can find support, build friendships, and experience the joy of community.
Education and Personal Growth Workshops
We believe in lifelong learning, personal growth, and self-improvement. Our education and personal growth workshops cover a wide range of topics, including leadership development, stress management, mindfulness, and more. Led by experts in their respective fields, these workshops provide practical tools, insights, and strategies to navigate life's challenges, cultivate personal well-being, and strengthen your spiritual journey.
How to Join
Participating in our activities is simple. Visit our website's activities calendar to explore upcoming events, workshop details, and timings. You can also subscribe to our newsletter to receive regular updates and reminders about upcoming activities. We welcome individuals from all backgrounds to join us on this transformative journey of faith, community, and personal growth.
Contact Us
If you have any questions or need further information about our activities, feel free to reach out to us. Our dedicated team is here to assist you and guide you in your pursuit of meaningful experiences and spiritual fulfillment. Connect with us through phone, email, or by visiting our church premises. We look forward to hearing from you!