Ash Wednesday Services
Dec 15, 2022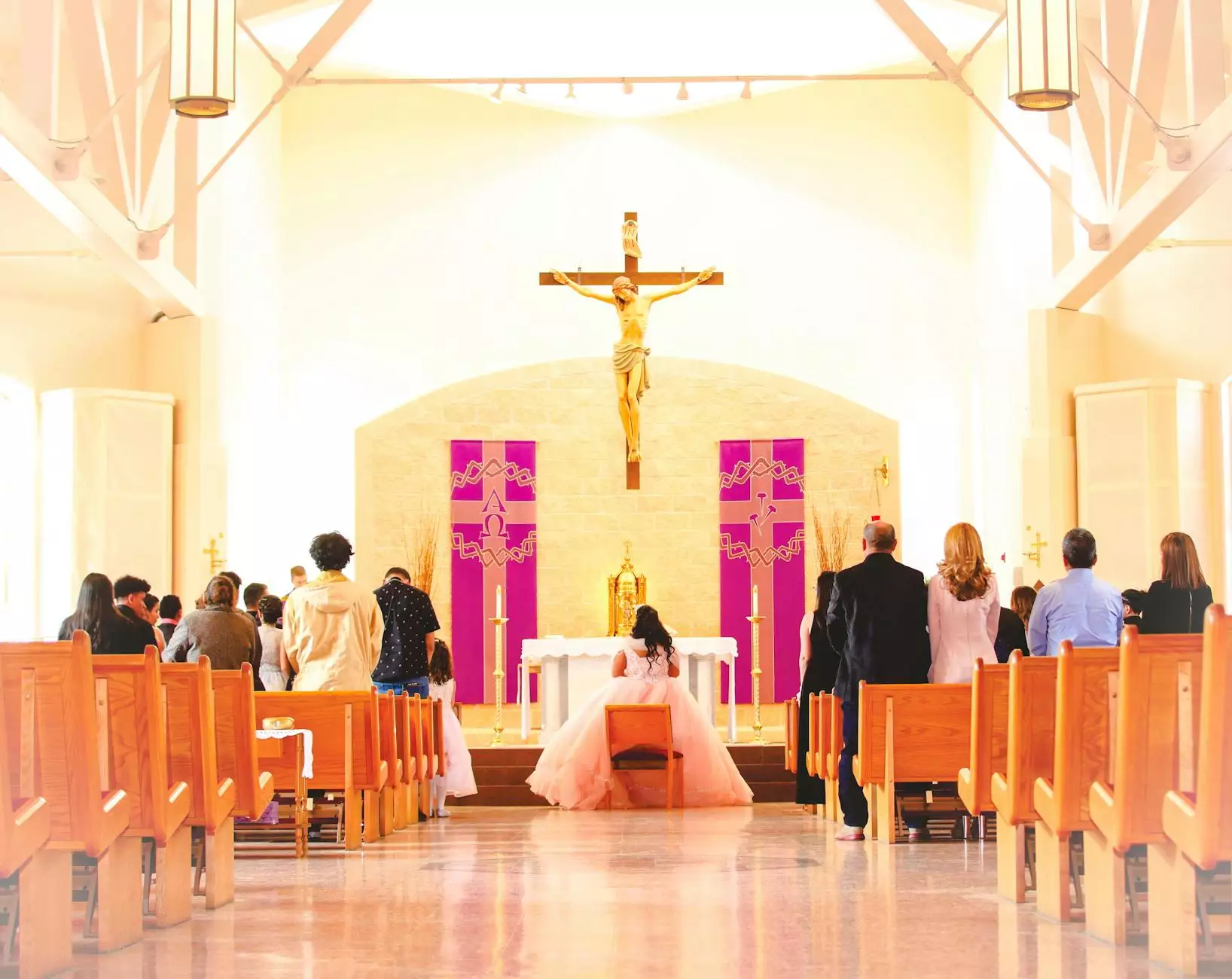 Join Peace Church for a Meaningful Ash Wednesday Experience
Welcome to Peace Church's Ash Wednesday Services page. If you are looking for a meaningful way to begin the Lenten season, our Ash Wednesday services provide a reflective and solemn atmosphere where you can join our faith community in observing this important Christian tradition.
What is Ash Wednesday?
Ash Wednesday marks the start of the Lenten season, which is a period of forty days (excluding Sundays) leading up to Easter. It is a significant day for Christians worldwide as it represents a time of repentance, prayer, and preparation for Easter. Ashes are typically applied to the forehead in the shape of a cross, symbolizing both mortality and the hope of resurrection.
The Significance of Ash Wednesday
Ash Wednesday is a solemn reminder of human mortality and the need for forgiveness. It acknowledges the biblical truth that "from dust you came, and to dust you shall return." The ashes serve as a powerful visual reminder to reflect on our own lives, acknowledge our shortcomings, and seek God's forgiveness and grace.
How Can You Participate?
1. Attend Peace Church's Ash Wednesday Services
At Peace Church, we welcome everyone to join our Ash Wednesday services. Our community comes together to reflect, pray, and receive ashes as a powerful symbol of repentance and renewal. The services include Scripture readings, prayers, hymns, and a sermon focused on the significance of Ash Wednesday.
2. Prepare Your Heart and Mind
Before attending the Ash Wednesday service, take time to reflect on your own life and the areas where you seek repentance and transformation. Consider engaging in personal prayer, reading Scripture, or participating in meaningful rituals that help you prepare your heart and mind for this sacred observance.
3. Share the Experience
Ash Wednesday is a communal experience that offers a chance to connect with others who share your faith and journey. Invite your friends, family, and neighbors to join you at Peace Church's Ash Wednesday service. Together, you can support and encourage one another on this spiritual journey.
Conclusion
As we approach Ash Wednesday, we invite you to join Peace Church in observing this significant day of repentance and preparation. Our Ash Wednesday services provide an opportunity to connect with our faith community, reflect on our mortality, seek forgiveness, and embrace the hope of Easter. Make this Lenten season a transformative period in your spiritual journey by participating in our Ash Wednesday services.