Welcome to Peace Church - Holy Trinity Orthodox Church | Page 5
Nov 10, 2022
Directions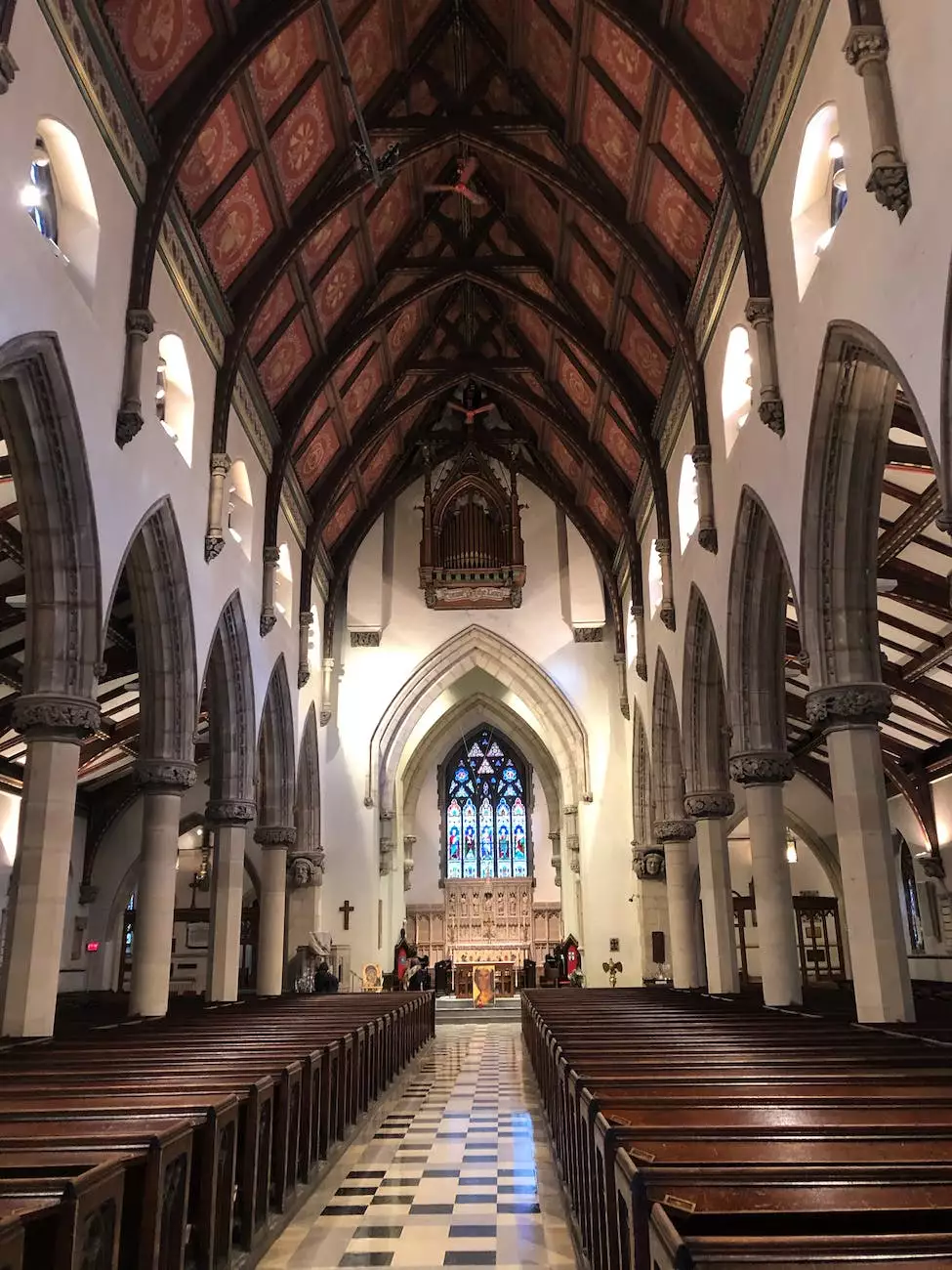 About Holy Trinity Orthodox Church
Peace Church, also known as Holy Trinity Orthodox Church, is a vibrant community dedicated to the Orthodox Christian faith. Nestled within the beautiful surroundings of historicpeacechurch.org, our church offers a spiritual haven for believers seeking a deeper connection with God.
Our Beliefs and Traditions
As part of the Orthodox faith, Peace Church holds steadfast to the teachings and traditions passed down through generations. Our beliefs are rooted in the Holy Scriptures, the ancient ecumenical councils, and the wisdom of the Church Fathers. We embrace the three pillars of Orthodoxy: Scripture, Tradition, and the Holy Spirit.
The Holy Trinity
At the core of our beliefs is the Holy Trinity—the Father, the Son, and the Holy Spirit. The Trinity represents the eternal relationship and divine unity of these three persons, without confusion or division. We believe in the Triune nature of God, where each person plays a unique role in the salvation of humanity.
The Divine Liturgy
Central to our worship is the Divine Liturgy, a profound and sacred service. Through music, prayers, and the sacramental presence of Christ in the Eucharist, we commune with God and experience His grace. The Liturgy brings together the entire community in heartfelt worship and spiritual communion.
Sacraments and Mysteries
The Orthodox Church recognizes seven sacraments, often referred to as the Mysteries. These include Baptism, Chrismation, Eucharist, Confession, Marriage, Holy Orders, and Anointing of the Sick. Each sacrament holds deep significance and reflects our commitment to a life of holiness and spiritual growth.
Our Community and Services
Peace Church is more than just a place of worship; it is a close-knit community that supports and cares for one another. We offer an array of services and activities aimed at nurturing the spiritual, social, and educational well-being of our members.
Liturgy and Prayer
Our weekly celebrations of the Divine Liturgy provide a space for collective prayer, reflection, and renewal. We also have regular prayer services, including morning and evening prayers, as well as special services during Lent and other significant periods in the liturgical calendar.
Religious Education and Study Groups
Education is a fundamental aspect of our church community. We have various study groups, catechism classes, and Sunday School programs for all age groups. These initiatives aim to deepen our understanding of the Orthodox faith, scriptural teachings, and the rich historical heritage of the Church.
Outreach and Community Service
As followers of Christ, we strive to extend our love and care beyond the church walls. Peace Church actively participates in community service projects, supporting local charities, providing assistance to the needy, and organizing events that foster a stronger sense of unity and compassion.
Fellowship and Social Events
We believe that fellowship is an integral part of building a strong, supportive community. Throughout the year, we organize social events and gatherings that allow us to connect, share joyous moments, and build lasting friendships. These events range from picnics and outings to cultural celebrations and fundraisers.
Discover Peace Church
If you are seeking a deeper spiritual journey, a loving and compassionate community, or simply want to learn more about the Orthodox Christian faith, we invite you to join us at Peace Church - Holy Trinity Orthodox Church. Explore the pages of historicpeacechurch.org for more information about our worship services, events, and outreach programs.
Plan Your Visit
Visiting Peace Church is a wonderful way to experience the warmth and richness of our community. Whether you are already an Orthodox Christian or come from a different faith background, our doors are open to all who seek the peace and love of Christ.
Contact Us
If you have any questions, would like to get involved, or need further information, please do not hesitate to reach out to us. Our dedicated team is always ready to assist you and provide guidance on your spiritual journey.
Peace Church - Holy Trinity Orthodox Church looks forward to welcoming you into our loving community. Join us as we strive to grow together, rooted in faith, guided by the Holy Spirit, and empowered by the love of Christ.