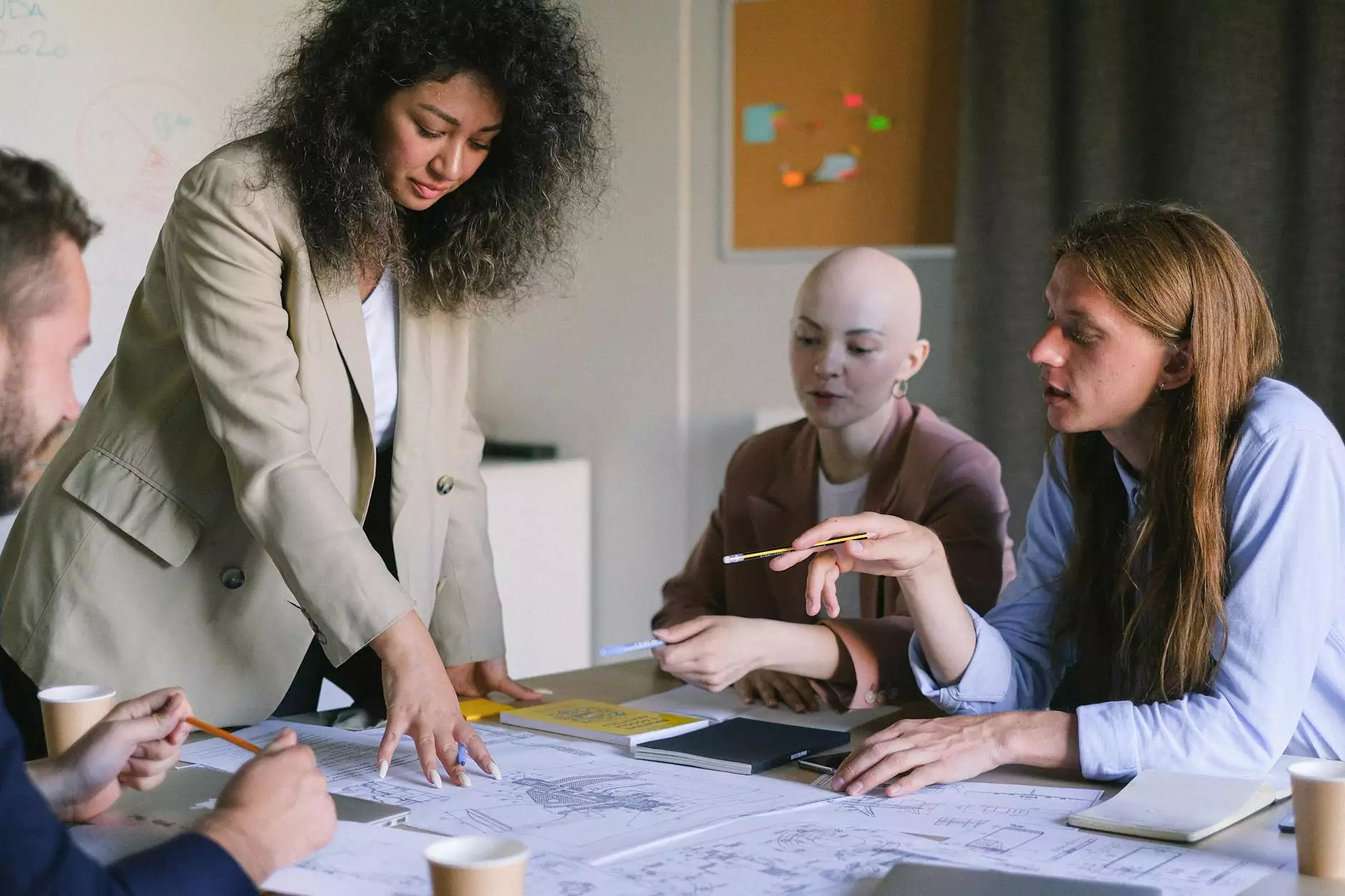 Peace Church - Erie PA
Community and Society - Faith and Beliefs
Welcome to the Our Staff page of Peace Church in Erie PA. We invite you to get to know the dedicated team members who work tirelessly to serve the community and promote faith and beliefs. At Peace Church, we believe in fostering a sense of belonging and community, and our staff plays a vital role in creating an inclusive and welcoming environment for all individuals.
Meet Our Pastors
Our church is blessed to have experienced and compassionate pastors who provide spiritual guidance, support, and leadership to our congregation. Through their wisdom, dedication, and commitment, they inspire and empower individuals to strengthen their faith and live a life grounded in Christian values.
Pastor John Smith - Senior Pastor
Pastor John Smith is our esteemed Senior Pastor, leading our congregation through his profound knowledge of scripture and deep understanding of the community's needs. With over 20 years of ministerial experience, Pastor John Smith has a passion for preaching, teaching, and connecting with people of all ages. He believes in cultivating a culture of love, compassion, and grace within our church and beyond.
Pastor Sarah Johnson - Associate Pastor
Pastor Sarah Johnson serves as our Associate Pastor, bringing her youthful energy, creativity, and dedication to the Peace Church community. She is deeply committed to fostering individual spiritual growth and building meaningful relationships among our members. Pastor Sarah Johnson's warm and approachable nature makes her an invaluable asset to our church family.
Administrative Team
Behind the scenes, our administrative team ensures the smooth operation of Peace Church's daily activities, events, and services. They work diligently to support the church's mission and provide essential administrative support to our pastors and congregation.
Jane Davis - Church Administrator
Jane Davis serves as our Church Administrator, overseeing the administrative functions of Peace Church. With her organizational skills and attention to detail, she manages various operational aspects, including finance, communications, and facilities management. Jane Davis's dedication and commitment to excellence make her an integral part of our team.
Youth and Education
Our church believes in the importance of nurturing the spiritual development of our youth and providing educational opportunities for individuals of all ages. Our dedicated team members lead various youth programs and educational initiatives, shaping the future generation with values such as compassion, integrity, and faith.
Mark Thompson - Youth Minister
Mark Thompson is our passionate Youth Minister, entrusted with guiding our young members in their spiritual journey. With his engaging personality and understanding of the challenges faced by today's youth, Mark Thompson creates a safe and supportive environment for them to grow spiritually and develop strong moral foundations.
Mission and Outreach
At Peace Church, we believe in actively engaging with our community and making a positive impact through various mission and outreach programs. Our dedicated staff members lead these initiatives, working alongside volunteers to address the needs of the less fortunate, spread love, and bring hope to those who need it most.
Rebecca Adams - Outreach Coordinator
Rebecca Adams serves as our Outreach Coordinator, driving our mission and outreach programs forward. With her compassion, organizational skills, and extensive knowledge of community resources, Rebecca Adams ensures that our church's efforts reach those who need them the most. She works closely with local organizations and coordinates volunteer opportunities for our members to actively participate in making a difference.
Support Staff
Our dedicated support staff members play a vital role in ensuring the smooth operation and functioning of Peace Church. From front desk personnel to maintenance staff, they provide essential support that allows our congregation and leadership to focus on worship, ministry, and community outreach.
Michael Roberts - Facilities Manager
Michael Roberts is our Facilities Manager, responsible for the maintenance and upkeep of our church and its premises. With his expertise and commitment to creating a welcoming and safe environment, Michael Roberts ensures that Peace Church remains a sanctuary for spiritual growth and community connection.
Emily Turner - Administrative Assistant
Emily Turner serves as our Administrative Assistant, providing valuable support to our administrative team and pastors. With her friendly demeanor and organizational skills, Emily Turner assists in coordinating church events, managing schedules, and maintaining communication channels within our congregation.
Conclusion
In conclusion, our dedicated staff at Peace Church in Erie PA represents the heart and soul of our community and the embodiment of our faith and beliefs. Through their unwavering commitment, they exemplify the love, compassion, and grace that define us as a church. We invite you to connect with our staff, get involved in our programs, and experience the transformative power of faith within our community.