Lent 2020 - Peace Church
Jul 25, 2019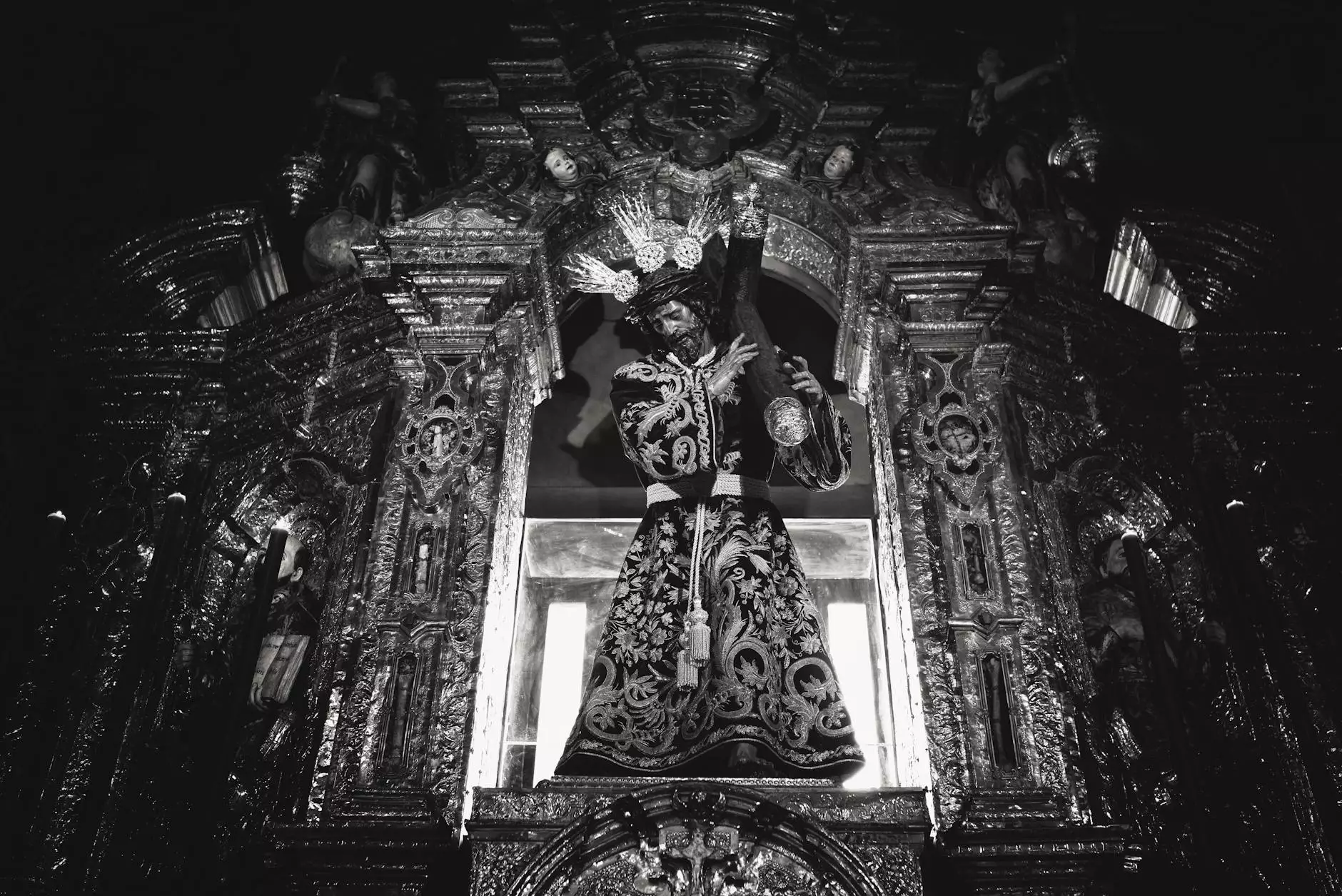 Journey Towards Faith, Reflection, and Renewal
Peace Church welcomes you to our Lent 2020 program, where we embark on a profound journey of faith, reflection, and renewal. As a community rooted in deep spiritual beliefs, we invite you to join us and engage in activities that will enrich your connection with God, yourself, and others.
What is Lent?
Lent is a 40-day period before Easter when Christians traditionally observe a season of preparation, penance, and spiritual reflection. It is a time for self-discipline, prayer, and contemplating the sacrifice of Jesus Christ. During Lent, we focus on repentance, fasting, and almsgiving, all in preparation for the joyous celebration of Easter Sunday.
Activities for Lent 2020
At Peace Church, we offer a range of activities for individuals and families to enhance their Lenten experience. Our Lent 2020 program includes:
1. Worship Services
Join us every Sunday for special worship services centered around Lent. These services provide an opportunity to reflect, praise, and seek spiritual growth. Our clergy will guide you through meaningful sermons, prayers, and songs designed to inspire and uplift.
2. Bible Study and Reflection
Engage in our Bible study sessions tailored specifically for Lent. Delve deeper into the scriptures, exploring the teachings of Jesus and their relevance to our lives today. These sessions encourage personal reflection, conversations, and spiritual growth as we seek a better understanding of our faith.
3. Prayer and Meditation
Embrace the power of prayer and quiet contemplation during Lent. Join our dedicated prayer groups and meditation sessions, where we create sacred spaces for connecting with God and finding inner peace. Allow yourself to be still, to listen, and to strengthen your spiritual bond.
4. Community Service and Outreach
Give back to the community and make a positive impact through our various service opportunities. Lent is a time when we remember Jesus' selfless acts and strive to follow in his footsteps. Participate in volunteer initiatives, food drives, and other outreach programs, extending kindness and care to those in need.
5. Lenten Devotional
Enjoy our special Lenten devotional, providing daily reflections, prayers, and scripture passages throughout the season. This valuable resource invites you into a more intentional spiritual journey, offering guidance and inspiration to deepen your faith and relationship with God.
6. Lenten Retreat
Join us for a rejuvenating Lenten retreat, designed to provide dedicated time for reflection and renewal. Immerse yourself in a peaceful environment, away from the distractions of daily life, as you connect with fellow believers and experience God's presence in a profound way.
Why Join Us for Lent 2020?
By participating in our Lent 2020 program, you will find numerous benefits and blessings:
Deepen your relationship with God through intentional prayer and reflection.
Strengthen your faith by studying scripture and understanding its relevance in your life.
Connect with a supportive community of believers who share your journey.
Engage in meaningful acts of service and experience the joy of helping others.
Experience personal growth and renewal as you prepare for the celebration of Easter.
Join Peace Church for a Transformative Lenten Experience
As we embark on the Lenten season, Peace Church is committed to providing a rich and transformative experience for all who choose to participate. We invite you and your loved ones to join us on this spiritual journey towards faith, reflection, and renewal.
Visit our website at http://historicpeacechurch.org/programs/lent-2020 to learn more about our Lent 2020 program, schedule, and events. We look forward to walking this path together as a community of believers, and we pray that this Lent season brings you closer to God's love and grace.