Diane Wright – Welcome to Grace Church - Erie PA
Oct 29, 2018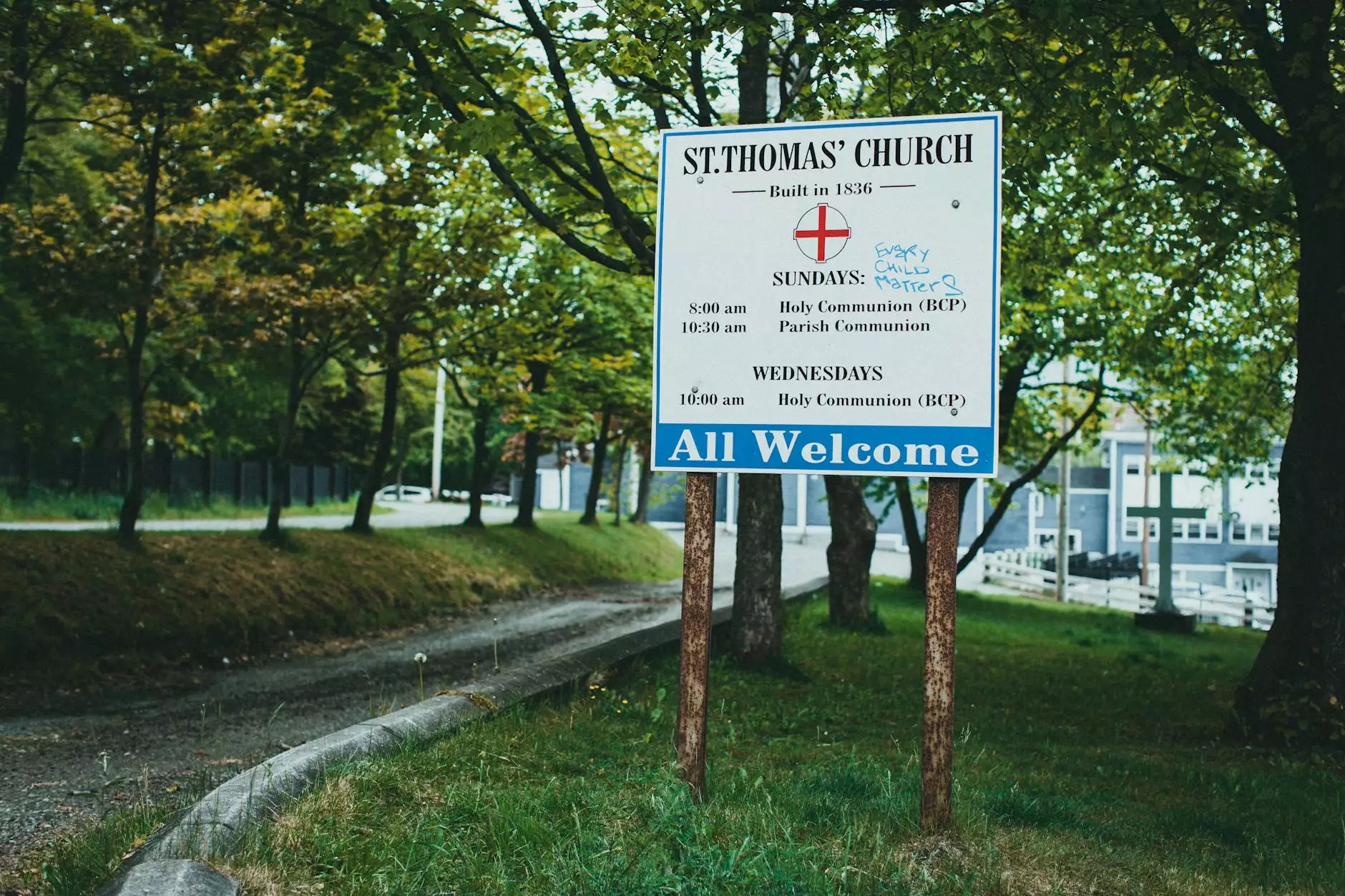 Introducing Diane Wright
Welcome to the page dedicated to Diane Wright, an esteemed member of the Grace Church community in Erie, PA. With her steadfast commitment to her faith and compassionate nature, Diane has played a significant role in leading and serving our congregation, making a positive impact on the lives of numerous individuals.
A Passionate Servant of God
Diane's journey as a devoted servant of God began many years ago. Through her unwavering dedication to her Christian beliefs, she has become an inspiration to others by embodying the core values of love, kindness, and grace.
Contributions to the Community
At Grace Church, Diane has diligently worked towards the betterment of our community, focusing on various outreach programs aimed at providing assistance and support to those in need. Her efforts have touched the lives of countless individuals, fostering a sense of belonging and creating a safe space where everyone feels valued.
One of Diane's notable contributions is her involvement in organizing community events that promote unity and inclusivity. These events serve as platforms for people from different backgrounds to come together, fostering understanding and cultivating an environment of harmony.
Faith and Beliefs
Diane's faith and beliefs are deeply embedded in her daily life and interactions. Her unwavering commitment to the teachings of Jesus Christ enables her to approach every challenge with compassion and empathy. By exemplifying Christ's love, Diane encourages others to embrace their faith more fully and experience the transformative power of God's grace.
Ministry and Impact
As a dedicated member of Grace Church, Diane's ministry involves guiding and supporting individuals on their spiritual journeys. Through her warm and compassionate approach, she has helped many navigate their own faith and find solace in times of uncertainty. Her genuine concern for the well-being of others radiates through her actions, serving as a beacon of hope and love.
Moreover, Diane's leadership skills have proven invaluable in shaping the direction of the church's various initiatives. By fostering inclusive and collaborative environments, she empowers others to actively participate in community-driven projects and create a lasting impact on the lives of those around them.
Continuing the Journey of Faith
As Diane continues on her journey of faith at Grace Church, her dedication to serving others and furthering the mission of spreading God's love remains unwavering. Her role within our congregation is pivotal, and we are grateful for her unwavering commitment and profound impact on our community.
Join Our Community
If you resonate with Diane's inspirational story and are looking to be part of a community that fosters genuine connections, we invite you to Grace Church. We believe in the transformative power of faith and the strength of unity. Join us on this incredible journey and experience the warmth, support, and love of our congregation.