CFC Blog | Volunteer Spotlight - Nikelle Murphy
May 6, 2018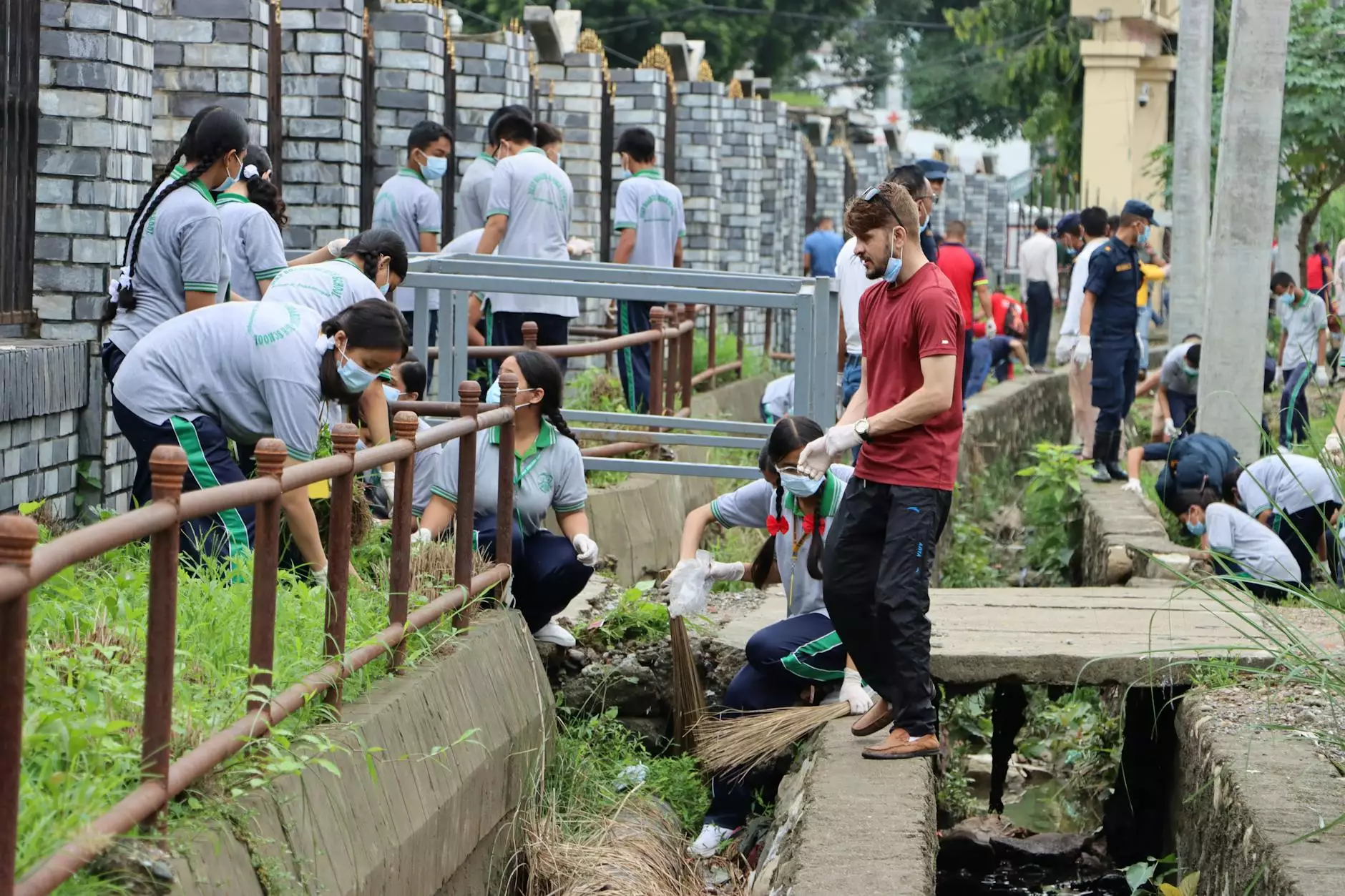 Introduction
Welcome to the Peace Church blog, where we celebrate and highlight the remarkable individuals who volunteer their time and talents to make a positive impact in our community. In this volunteer spotlight, we're thrilled to showcase the efforts of Nikelle Murphy, an extraordinary individual whose dedication and passion have greatly enriched the work we do here at Peace Church.
A Passion for Service
Nikelle Murphy is a shining example of someone who wholeheartedly believes in the power of service. Her unwavering commitment to uplifting others and making a difference is truly inspiring. Since joining Peace Church as a volunteer, Nikelle has dedicated countless hours to various projects, programs, and initiatives that align with our mission of spreading love, compassion, and faith within our community.
Contributions to Peace Church
Nikelle's contributions to Peace Church have been immense and invaluable. Her involvement spans across different areas, including:
Community Outreach
Nikelle has played a crucial role in organizing and leading community outreach programs at Peace Church. Through her efforts, we have been able to touch the lives of numerous individuals, providing them with essential resources, support, and a sense of belonging.
Event Planning
With her remarkable organizational skills and attention to detail, Nikelle has been instrumental in planning and executing a wide range of events at Peace Church. From fundraisers to community gatherings, her dedication ensures that each event is memorable, impactful, and aligns with our mission and values.
Support and Counseling
Nikelle's compassionate nature has made her a trusted source of support for those in need within our congregation and beyond. She actively listens, provides guidance, and offers comfort to individuals going through difficult times, demonstrating the true essence of empathy and understanding.
The Impact of Nikelle's Work
Nikelle's contributions have had a profound impact on the lives of countless individuals in our community. Her selflessness and genuine care have helped bring hope, healing, and positive change to those who have crossed paths with Peace Church. Her tireless efforts continue to inspire others to get involved, fostering a culture of service within our congregation.
Why Volunteerism Matters
Volunteerism lies at the heart of Peace Church. By giving our time and skills, we create a ripple effect that extends far beyond what we can imagine. When individuals like Nikelle step forward with dedication and compassion, entire communities are transformed for the better. Every act of service, no matter how small, contributes to building a stronger, more caring society.
Join Us at Peace Church
If Nikelle's story has inspired you to make a difference and become a volunteer at Peace Church, we wholeheartedly welcome you. Our doors are open to individuals from all walks of life, and there are numerous ways to get involved and serve our community. Together, we can continue to create a more peaceful and compassionate world.
Conclusion
We extend our deepest gratitude to Nikelle Murphy for her unwavering commitment, passion, and the transformative impact she has made through her volunteer work at Peace Church. Her efforts remind us that each person has the power to change lives and the world around us. We are incredibly proud to have Nikelle as a part of our volunteer family, and we look forward to witnessing the ripple effect of her service for years to come.