CFC On Your TV
May 8, 2022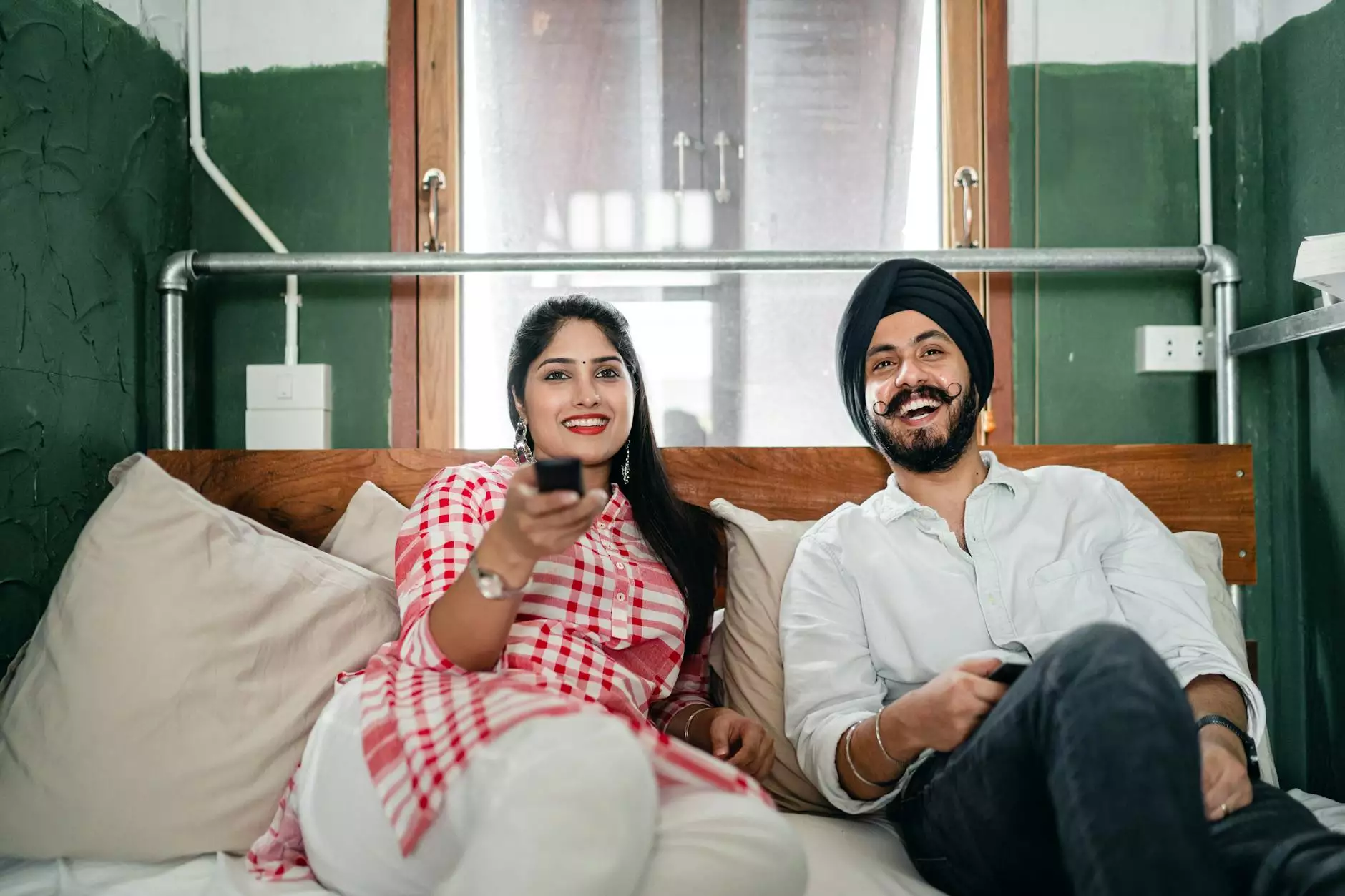 Stay Connected with Peace Church's Community and Faith Beliefs
Welcome to Peace Church's blog post about CFC On Your TV. We are excited to share the details and benefits of our television broadcasting service with you. In this article, we will explain how you can stay connected with our community and faith beliefs through the convenience of your own TV!
Television Broadcasting - An Accessible Way to Engage
Peace Church understands the importance of reaching out to individuals and families who may be unable to physically attend our services or events. That is why we have introduced CFC On Your TV - an innovative way to bring our community and faith beliefs directly into your living room.
With CFC On Your TV, you can tune in to our broadcasts from the comfort of your home and experience the spiritual teachings, sermons, and events that are integral to our congregation. Whether you have limited mobility, live far away, or simply prefer the convenience of watching from home, our television broadcasting service enables you to stay connected with Peace Church without missing out on any important messages.
Benefits and Resources for You and Your Family
By utilizing CFC On Your TV, you gain access to a wide range of benefits and resources designed to enrich your spiritual journey:
1. Live Worship Services
Experience the energy and power of our live worship services as if you were sitting in our pews. Join us every Sunday morning at 10 AM as we gather as a community to celebrate our faith. Whether you prefer traditional hymns or contemporary worship, our services cater to various preferences, ensuring everyone feels welcome and engaged.
2. Inspiring Sermons
Our dedicated clergy members deliver thought-provoking and inspiring sermons that aim to provide guidance, support, and encouragement. Through CFC On Your TV, you can benefit from the wisdom and teachings shared during these sermons, allowing you to reflect and apply them to your own life.
3. Interactive Bible Study Sessions
Deepen your understanding of the Bible through our interactive study sessions, led by knowledgeable and passionate individuals in our congregation. These sessions offer a unique opportunity to explore the Scriptures and engage in meaningful discussions with fellow viewers.
4. Exclusive Events Coverage
Missed an important event? Don't worry! With CFC On Your TV, you can catch up on any events that you may have missed, ensuring you are always up-to-date with the happenings at Peace Church. From special community gatherings to holiday celebrations, our broadcasts allow you to be part of the experience even from afar.
5. Supportive Community Outreach Programs
Peace Church is committed to making a positive impact on the community. Through our television broadcasts, we showcase and promote our various outreach programs. Join us as we partner with local organizations to serve those in need, participate in community-building initiatives, and foster an environment of compassion and support.
Embrace the Convenience of CFC On Your TV Today!
Whether you are looking for spiritual guidance, seeking ways to get involved in community projects, or simply want to stay connected with Peace Church from the comfort of your own home, CFC On Your TV is the solution for you.
Take advantage of this innovative service and never miss out on our inspiring sermons, events, and community outreach programs. Join us in making a positive difference, both within ourselves and the world around us.
For more information on how to access CFC On Your TV, visit our website or contact us directly. We would be happy to assist you and help you embark on a spiritual journey filled with growth, connection, and faith.