Lent 2021 - A Season of Reflection and Renewal
Mar 18, 2020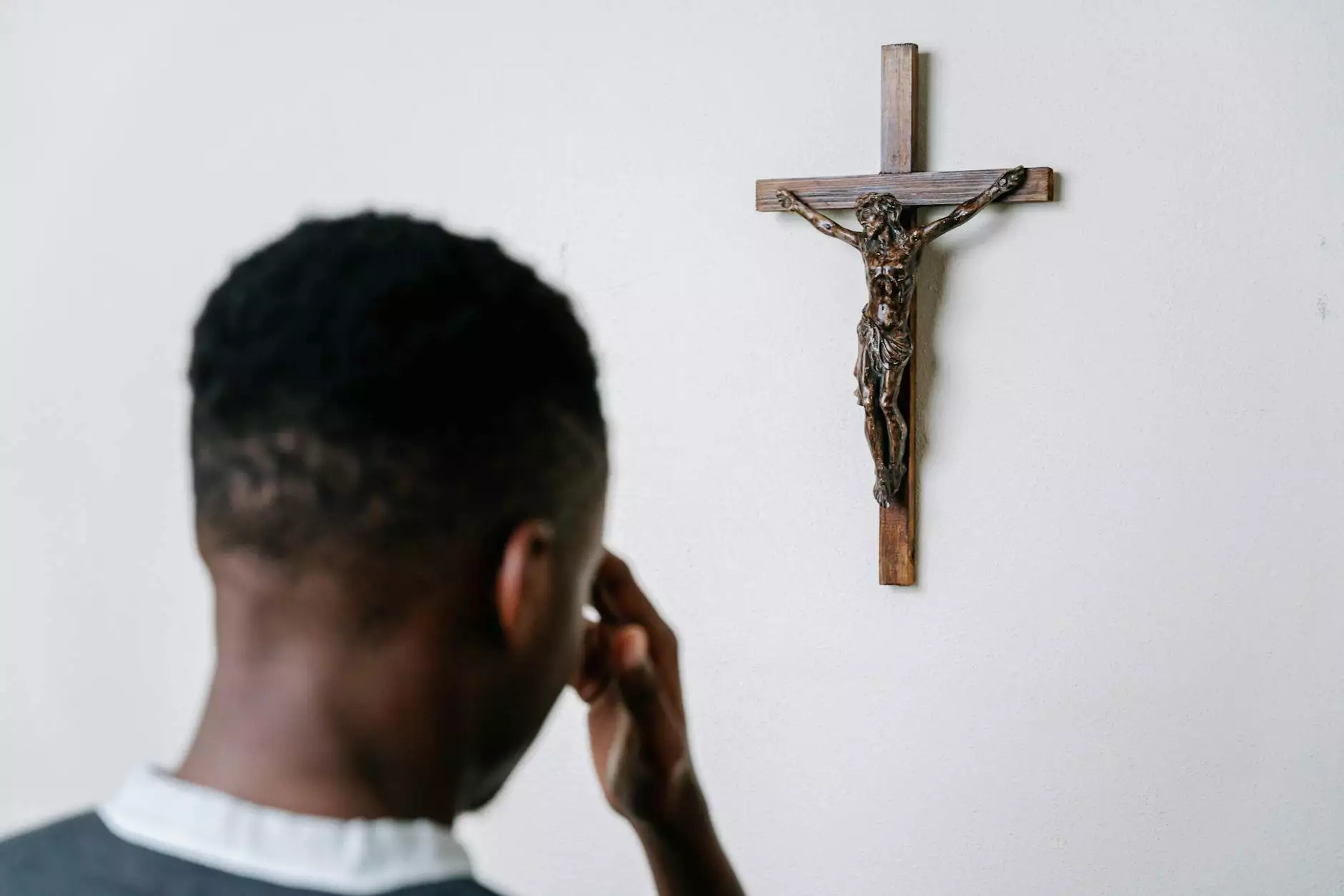 Introduction
Welcome to Peace Church, a community of believers dedicated to deepening our faith and fostering spiritual growth. We invite you to join us during Lent 2021, a period of reflection and renewal. During this meaningful season, we offer a variety of faith-based activities, services, and community events designed to nourish your soul and strengthen your connection with God.
What is Lent?
Lent is a solemn period of forty days that precedes Easter, commemorating the time Jesus spent fasting in the wilderness. It is observed by Christians worldwide as a time of reflection, repentance, and preparation for the celebration of Jesus' resurrection. Lent begins on Ash Wednesday and concludes on Holy Saturday, just before Easter Sunday.
Engage in Meaningful Worship
At Peace Church, we understand the significance of worship in deepening our relationship with God. Throughout Lent, we offer a series of special worship services designed to provide a space for contemplation, prayer, and spiritual growth:
Palm Sunday Service
Join us on Palm Sunday for a joyous celebration of Jesus' triumphant entry into Jerusalem. Experience a worship service filled with uplifting music, inspiring sermons, and a sense of community as we honor Jesus' humble arrival and prepare our hearts for Holy Week.
Maundy Thursday Service
On Maundy Thursday, we commemorate the Last Supper and Jesus' act of servanthood by washing the feet of his disciples. Join us for a reflective worship service that includes the sharing of Communion, symbolic of Jesus' sacrifice, and the opportunity to participate in foot washing, a powerful act of humility and love.
Good Friday Tenebrae Service
Experience the somber yet profoundly meaningful Good Friday Tenebrae Service. Through scripture readings, hymns, and the gradual extinguishing of candles, we meditate on Jesus' crucifixion and the darkness that fell upon the earth. This service invites us to reflect on the ultimate sacrifice Jesus made for our salvation.
Easter Sunday Celebration
Join us on Easter Sunday for a joyous celebration of the resurrection of Jesus Christ. Experience the transformative power of this day as we rejoice in his victory over sin and death. Our Easter service is filled with jubilant music, uplifting messages, and communal worship that will inspire and uplift your spirit.
Community and Faith-Building Activities
At Peace Church, we believe in the importance of building a strong, supportive community rooted in faith. During Lent 2021, we offer a range of activities to help you deepen your spiritual connection, foster meaningful relationships, and grow closer to God:
Lenten Bible Study
Engage in a thought-provoking Lenten Bible Study series led by our knowledgeable and passionate pastors. Explore key scriptures and biblical teachings that focus on repentance, forgiveness, and the significance of Jesus' sacrifice. This interactive study will help you gain a deeper understanding of your faith and strengthen your relationship with God.
Prayer Vigils
Participate in our special Lenten prayer vigils, where we gather as a community to seek God's guidance, express gratitude, and intercede for the needs of our world. These dedicated times of prayer provide an opportunity for personal reflection as well as communal support during the Lenten season.
Community Service Projects
As followers of Christ, we are called to serve those in need. Join us in various community service projects during Lent, where we extend compassion, love, and practical support to our neighbors. Engage in acts of kindness, such as volunteering at local shelters, organizing food drives, or assisting the elderly. Together, we can make a positive impact in the lives of others while deepening our faith.
Conclusion
At Peace Church, we are committed to providing a welcoming and nurturing environment for individuals seeking spiritual growth and deeper connections within a faith community. Lent 2021 offers a time of reflection, repentance, and renewal, enabling us to draw closer to God and experience His transforming grace. Join us for our upcoming worship services, engaging activities, and community-centered events as we journey together during this sacred season. May your Lenten experience be filled with profound encounters with God, increased faith, and a strengthened relationship with Him.
Peace Church - Community and Society - Faith and Beliefs
© 2021 Peace Church. All rights reserved.