Nearly 50 Students Instructed in the "Fruits of the Spirit"
Sep 17, 2021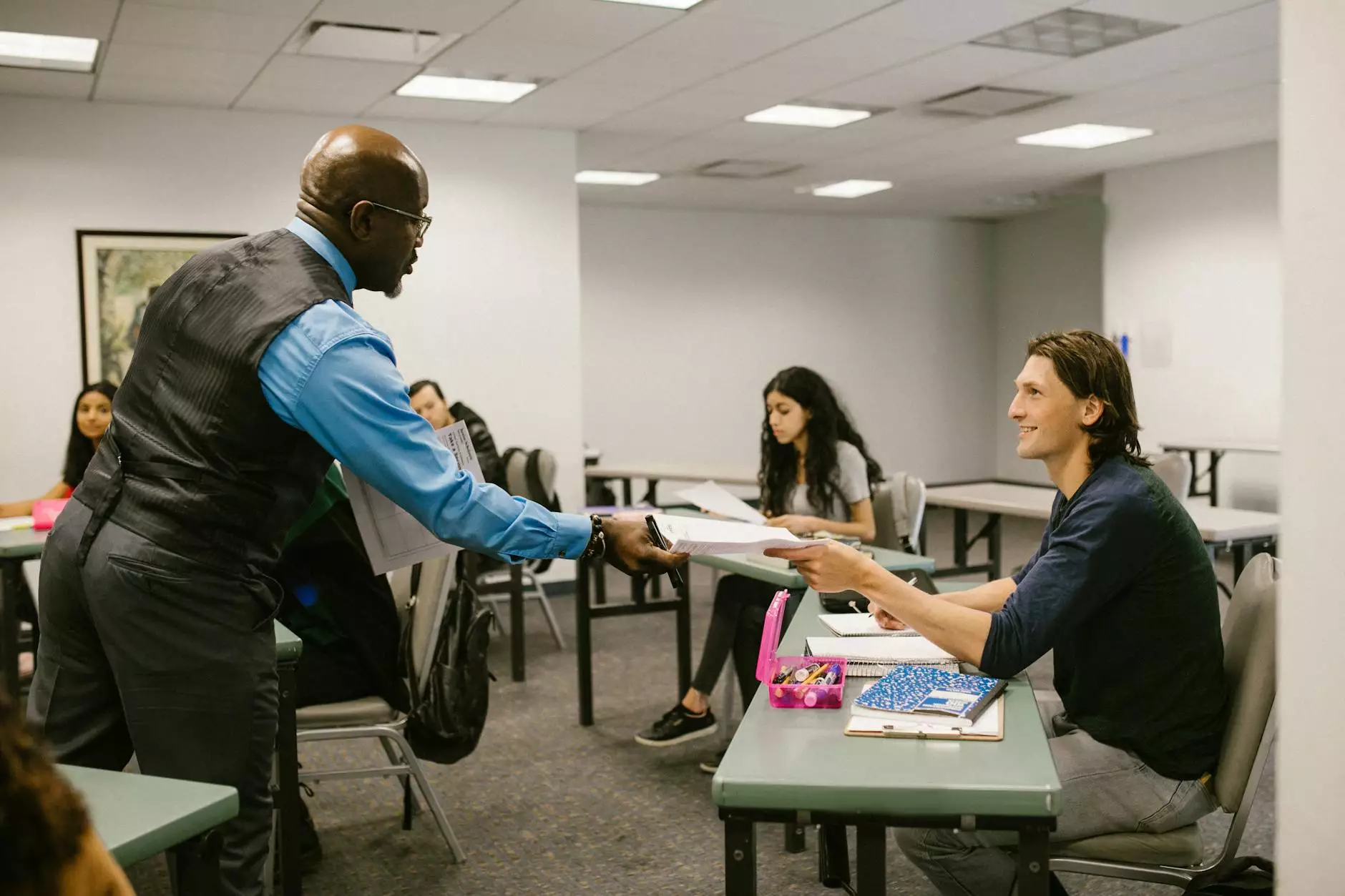 Introduction
Welcome to Peace Church, a community and society-based organization dedicated to nurturing faith and beliefs. We are thrilled to share the incredible success of our recent program where nearly 50 students were instructed in the "Fruits of the Spirit." This initiative highlights our commitment to providing comprehensive education and fostering spiritual growth within our community.
Embracing the "Fruits of the Spirit"
At Peace Church, we understand the importance of instilling values and virtues early on. Our program focuses on teaching students about the "Fruits of the Spirit," which are love, joy, peace, patience, kindness, goodness, faithfulness, gentleness, and self-control. Through engaging lessons, interactive activities, and group discussions, we aim to empower children with these essential qualities.
Empathy and Understanding
One crucial aspect of our instruction is the cultivation of empathy and understanding. We believe that by fostering a sense of compassion, children can develop stronger relationships with their peers and foster a harmonious community. Through role-playing exercises, storytelling, and real-life examples, we encourage students to step into others' shoes and understand different perspectives.
Creating a Positive Environment
Creating a positive environment is paramount in nurturing the "Fruits of the Spirit." We provide a safe and inclusive space where students feel comfortable expressing themselves. Our dedicated instructors ensure that every child's voice is heard, fostering an atmosphere of respect, positivity, and acceptance.
Program Highlights
Interactive Lessons
Our interactive lessons engage students through various mediums such as visual aids, discussions, and hands-on activities. By actively participating in the learning process, students can better understand and internalize the "Fruits of the Spirit."
Group Discussions
Group discussions play a significant role in our instruction. We encourage students to share their thoughts, ideas, and experiences related to the "Fruits of the Spirit." This promotes open-mindedness and allows students to learn from one another.
Community Outreach
As part of our commitment to community and society, we encourage students to put their learnings into practice through various outreach programs. From volunteering at local shelters to organizing food drives, our students actively contribute to making a positive impact on those around them.
Join Peace Church's Journey
If you are passionate about providing your child with a well-rounded education that incorporates faith, values, and community engagement, we invite you to join Peace Church's journey. Our dedicated team of instructors and volunteers are committed to nurturing the "Fruits of the Spirit" in every student, ensuring they grow into compassionate, empathetic, and responsible individuals.
Contact Us
For more information about our programs and how to enroll your child, please visit our website or reach out to us via email or phone. We would be delighted to provide you with all the necessary details and answer any questions you may have.