Clergy and Staff
Aug 14, 2023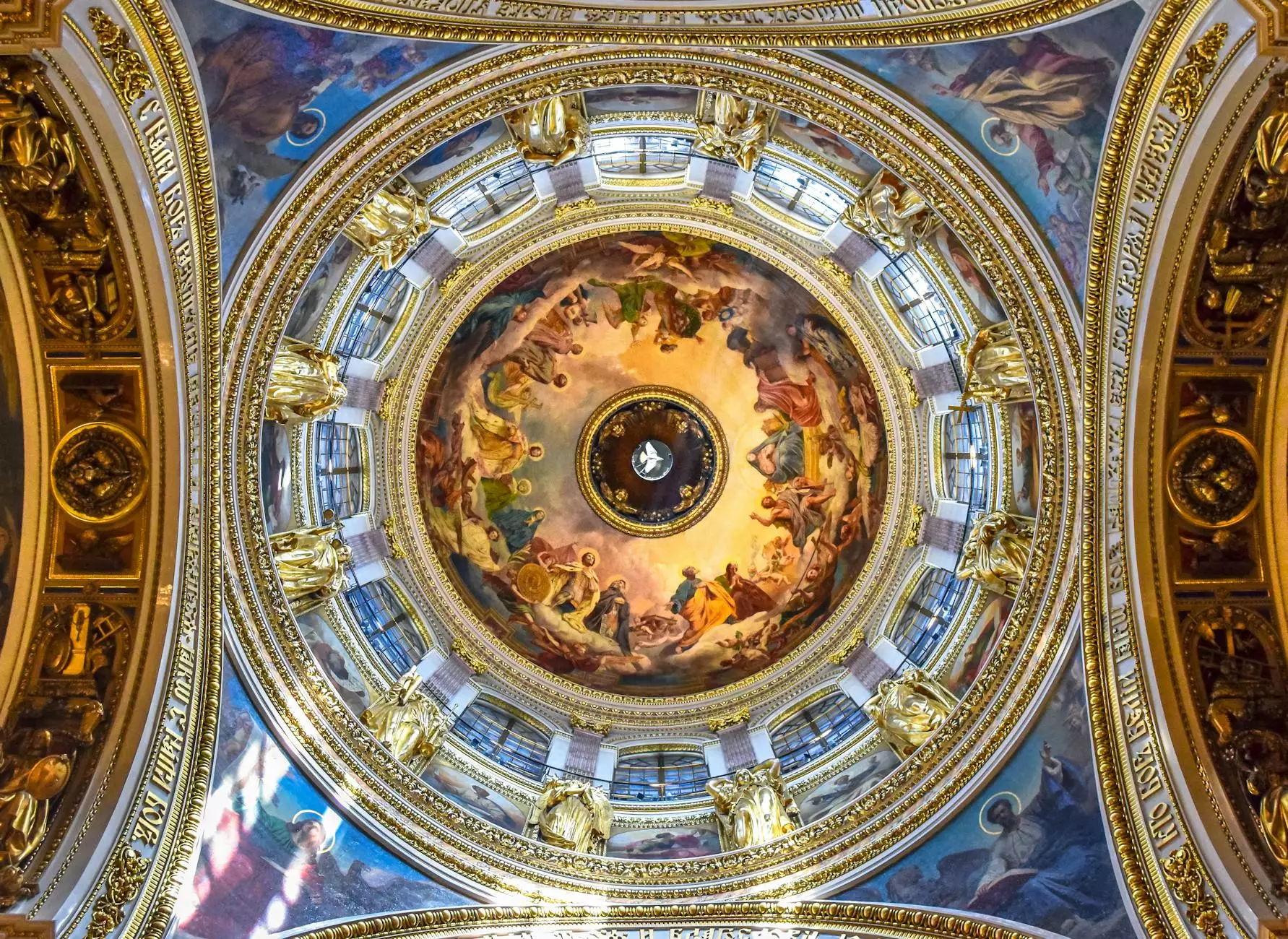 Meet the Dedicated Team at Peace Church
Welcome to the Clergy and Staff page of Peace Church, your trusted community organization dedicated to promoting faith and beliefs in Historic Peace Church. We are proud to introduce you to our dedicated team of individuals who work tirelessly to serve the community and strengthen the spiritual foundation of our congregation.
Rev. John Doe - Senior Pastor
As the Senior Pastor of Peace Church, Rev. John Doe brings a wealth of knowledge, experience, and compassion to his role. With a master's degree in Divinity and decades of experience in ministry, Rev. Doe leads our congregation with wisdom and guidance. He specializes in delivering inspiring sermons, providing pastoral care, and fostering spiritual growth within the community.
Rev. Jane Smith - Associate Pastor
Rev. Jane Smith serves as our dedicated Associate Pastor, supporting Rev. Doe in all aspects of ministry. With a passion for community outreach and spiritual education, Rev. Smith brings fresh and innovative ideas to Peace Church. She leads various programs and initiatives aimed at fostering a strong sense of community and deepening our faith.
Rebecca Thompson - Director of Music
At Peace Church, music plays a crucial role in our worship services and spiritual gatherings. Rebecca Thompson, our talented Director of Music, leads our choir and coordinates the music ministry. With a background in music theory and a passion for worshipping through song, Rebecca brings uplifting melodies and harmonies to our congregation.
Jim Anderson - Youth Leader
Our vibrant youth program is led by Jim Anderson, an enthusiastic and compassionate youth leader. Jim creates a nurturing and inclusive environment for our young members to grow spiritually, build relationships, and engage in meaningful activities. Through inspiring events, Bible studies, and mentorship, Jim guides our youth towards a deeper understanding of their faith.
Sarah Davis - Administrator
As the Administrator of Peace Church, Sarah Davis is the heart of our organization. She manages the day-to-day operations, communicates with our members, coordinates events, and ensures everything runs smoothly. Sarah's warm and friendly demeanor makes her approachable to both newcomers and longtime members, creating a welcoming environment for everyone.
Our Commitment to the Community
Peace Church is deeply committed to serving our community and making a positive impact in the lives of others. Our clergy and staff exemplify this dedication through their various roles and responsibilities.
Through our worship services, educational programs, and community outreach initiatives, we strive to create a space where individuals can explore and deepen their faith. Our clergy and staff work cohesively to provide spiritual guidance, support, and encouragement to our congregation.
We believe that faith and beliefs should not be confined within the walls of our church but should extend outward into our community. Our clergy and staff actively engage in initiatives that address social issues, such as poverty, injustice, and environmental stewardship. Together, we work towards creating a more compassionate and just society.
Whether you are a member of Peace Church or a visitor seeking spiritual guidance, our dedicated team is here to support you on your journey. We invite you to attend our worship services, participate in our programs, and explore the many opportunities available to deepen your faith and connect with our community.
Contact Us
If you have any questions or would like more information about our clergy and staff, please feel free to reach out to us. You can contact the Peace Church office during business hours or send us an email. We are always here to assist you and provide any assistance or guidance you may need.
Thank you for visiting the Clergy and Staff page of Peace Church. We look forward to accompanying you on your spiritual journey and serving you with our commitment to faith and beliefs.