Tag: 1 Thessalonians 5:16-24
May 15, 2022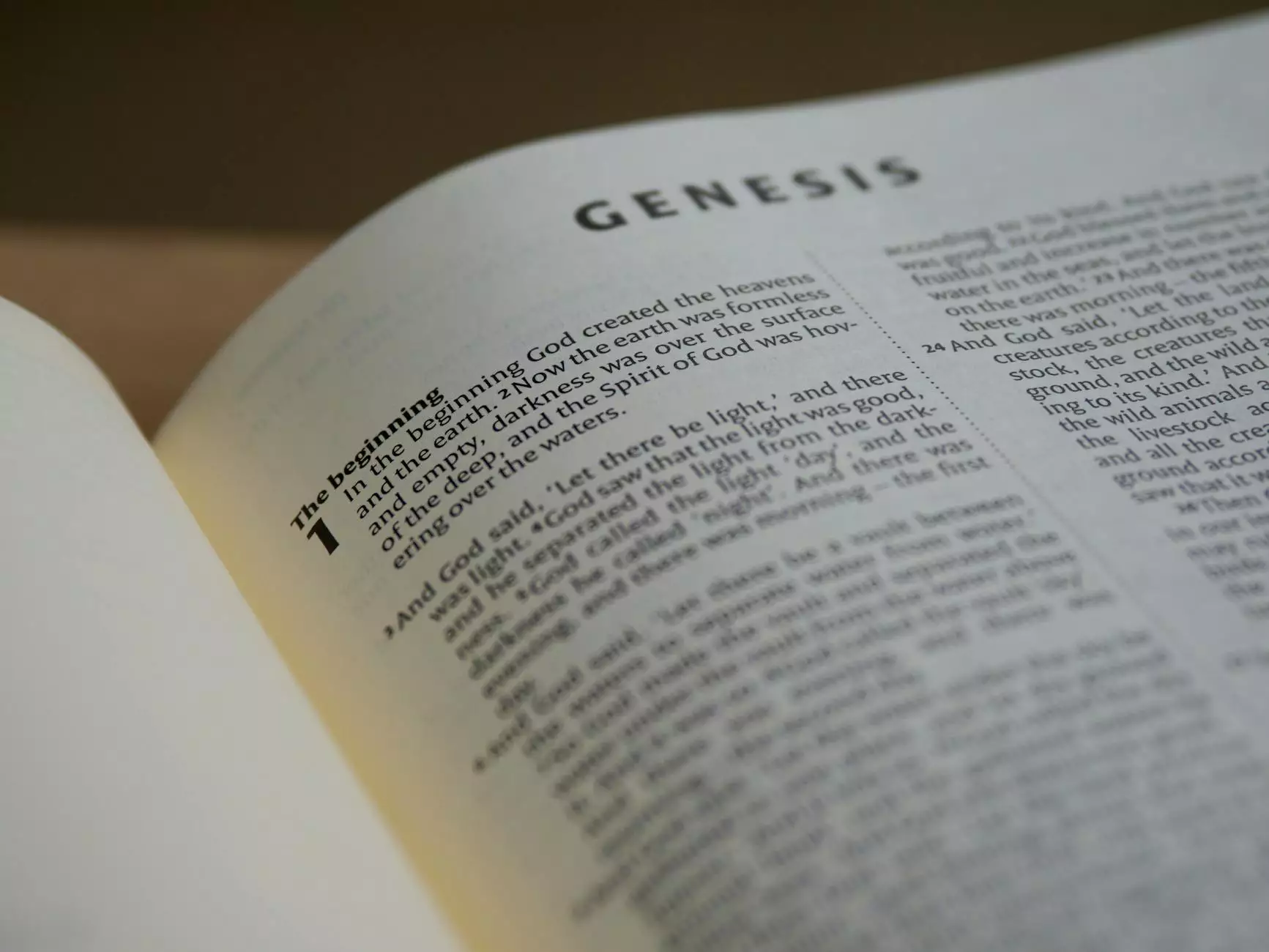 The Peace Church: Nurturing Faith and Beliefs in the Community
Welcome to Peace Church, a sanctuary where faith and beliefs converge with an emphasis on community and spiritual connection. In this section, we explore the profound message found in 1 Thessalonians 5:16-24, a biblical passage that encompasses essential elements of a meaningful life.
Embracing the Power of Gratitude and Joy
At Peace Church, we believe that the key to living a fulfilling life lies in our ability to cultivate gratitude and joy. Within the verses of 1 Thessalonians 5:16-24, we find a powerful reminder to "Rejoice always, pray continually, and give thanks in all circumstances."
Through our welcoming congregation, we aim to foster an environment that encourages gratitude even during challenging times. Join us as we explore the significance of gratitude in our daily lives and discover how it can transform our perspectives, relationships, and overall well-being.
Guidance for a Purposeful Life
Within 1 Thessalonians 5:16-24, we are reminded to hold fast to what is good, abstain from evil, and allow the Holy Spirit to guide us on our spiritual journey. At Peace Church, we strive to provide a supportive community where individuals can actively engage in spiritual practices that align with these principles.
Through our various programs, including Bible study groups, meditation sessions, and faith-driven discussions, we offer practical guidance to help individuals find purpose and meaning in their lives. Join us on this transformative path as we embrace the teachings of 1 Thessalonians 5:16-24 and apply them to our everyday experiences.
Fostering Connection and Belonging
At Peace Church, we recognize the importance of community and the role it plays in our spiritual growth. As believers of 1 Thessalonians 5:16-24, we understand the significance of coming together to support and uplift one another. Join our vibrant community, where you'll discover a place to connect, belong, and nurture your faith.
Through our diverse range of activities, such as community outreach initiatives and volunteer opportunities, we strive to build strong bonds within our church and extend our love and compassion beyond its walls. Discover the joy of serving others while deepening your own understanding of the biblical message found within 1 Thessalonians 5:16-24.
Embracing the Teachings of 1 Thessalonians 5:16-24
Peace Church invites you to embark on a spiritual journey that embraces the teachings of 1 Thessalonians 5:16-24. Explore the depths of these verses and uncover how they can shape your relationship with yourself, others, and the divine.
Through our vibrant and inclusive community, we provide a supportive and nurturing environment where individuals can deepen their understanding of faith and beliefs. Let the wisdom of 1 Thessalonians 5:16-24 guide you as you navigate life's challenges and celebrate its joys.
Find Your Peace, Find Your Purpose
At Peace Church, we believe that true peace and purpose are intertwined. By embracing the teachings of 1 Thessalonians 5:16-24, we can discover a sense of inner peace that propels us towards a purposeful life.
Join us on this spiritual journey as we explore the transformative power of faith, gratitude, and joy. Discover a community that welcomes individuals from all walks of life, and experience a deeper connection with the divine within our warm and inclusive congregation.
Join Us at Peace Church
Are you ready to embark on a faith-filled journey inspired by 1 Thessalonians 5:16-24? Join us at Peace Church, where the message of gratitude, joy, and spiritual guidance resonates throughout our community.
Experience the transformative power of a united and compassionate congregation that seeks to uplift individuals and foster a deep connection with the divine. Let us walk hand in hand as we grow in faith, embrace the teachings of 1 Thessalonians 5:16-24, and make a positive difference in the world around us.