IRAN: PCUSA signs onto letter calling Congress to "seal the deal" and vote for peace
Jul 3, 2020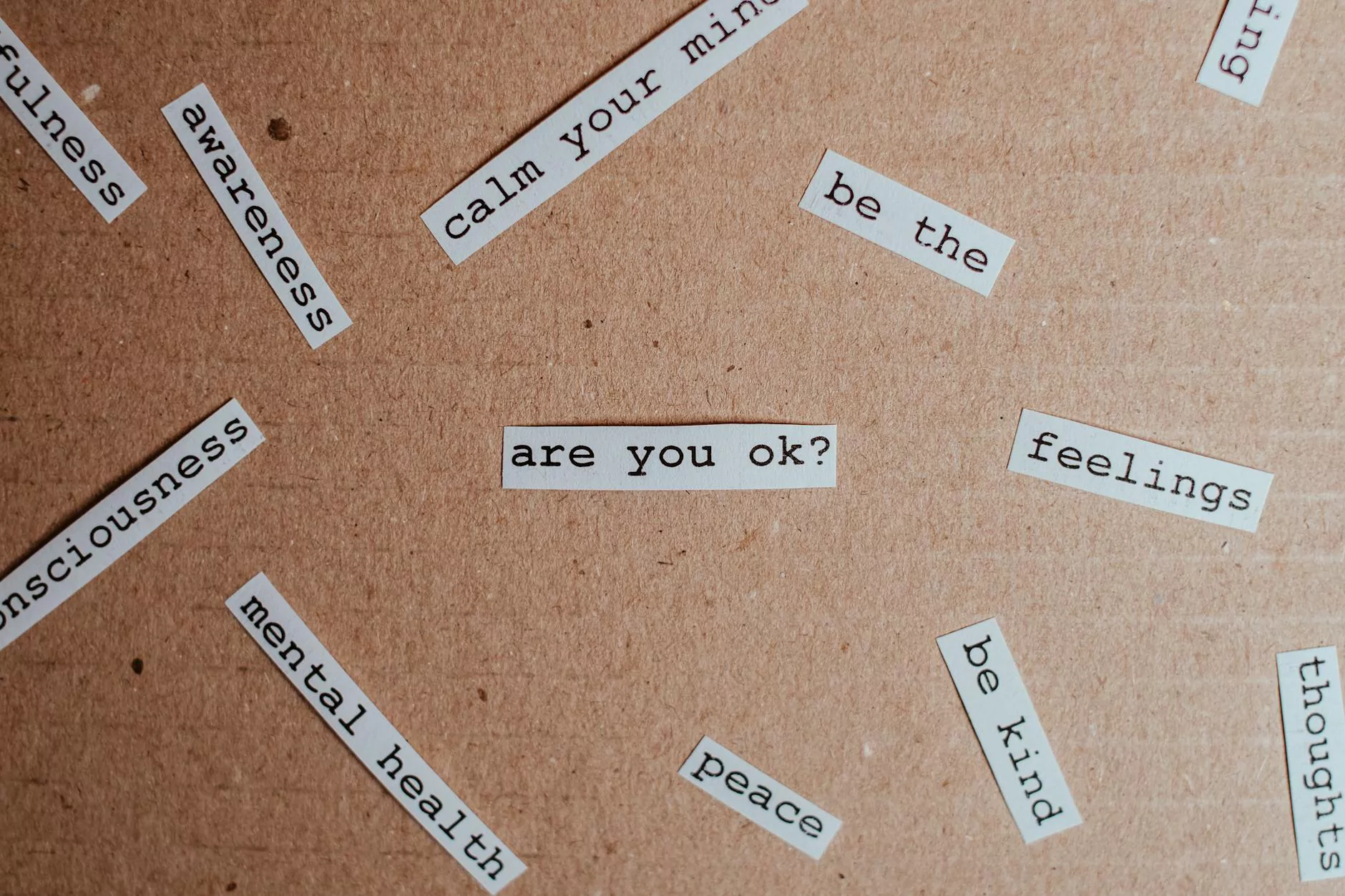 Advocating for Peace
Peace Church, as a leading platform representing the Community and Society - Faith and Beliefs, stands firmly in support of promoting peace and reconciliation efforts. In this spirit, Peace Church is proud to announce that the Presbyterian Church (USA) (PCUSA) has recently signed a letter calling on Congress to "seal the deal" and vote for peace in relation to the Iran nuclear deal.
The Significance of the Iran Nuclear Deal
The Iran nuclear deal, formally known as the Joint Comprehensive Plan of Action (JCPOA), is an agreement aimed at curbing Iran's nuclear program in exchange for sanctions relief. It was signed on July 14, 2015, between Iran and the P5+1 countries (United States, United Kingdom, France, Germany, Russia, and China) along with the European Union.
This historic agreement was intended to prevent Iran from acquiring nuclear weapons and promote long-term stability in the region. By limiting Iran's nuclear capabilities, the deal aimed to reduce tensions and promote peaceful coexistence.
PCUSA's Support and Call to Action
The PCUSA, a prominent denomination within the Presbyterian Church, has joined numerous organizations and individuals in expressing firm support for the Iran nuclear deal. By signing onto the letter addressed to Congress, PCUSA aims to encourage elected officials to vote in favor of the deal and thereby contribute to a more peaceful world.
Peace Church and PCUSA firmly believe that the Iran nuclear deal represents a significant diplomatic achievement. The comprehensive inspections and monitoring mechanisms included in the agreement provide assurances regarding Iran's compliance. By supporting this deal, PCUSA emphasizes the importance of peaceful dialogue and international diplomacy in resolving conflicts.
Fostering Dialogue and Understanding
Peace Church, in alignment with PCUSA's mission, strives to promote dialogue, understanding, and cooperation among individuals and communities. Through peaceful initiatives and interfaith engagement, Peace Church seeks to build bridges of understanding that transcend cultural, religious, and political differences.
Join Peace Church in advocating for peace and stability in the world. Support our efforts to create a better future for all by raising awareness and engaging in meaningful conversations about the Iran nuclear deal and its potential positive impact on global relations.
Stay Informed and Take Action
As an active member of the community, Peace Church aims to keep you informed about important developments related to peace initiatives. Stay connected with us to receive updates on our advocacy efforts, including PCUSA's involvement in the promotion of peace through supporting the Iran nuclear deal.
By visiting our website and subscribing to our newsletter, you can stay up to date with the latest news, events, and initiatives organized by Peace Church. Together, we can make a difference by standing up for peace, justice, and unity.
Join Peace Church's Cause for a Peaceful World
Peace Church invites you to join our cause for a peaceful world. Together, we can foster understanding, build bridges, and advocate for diplomatic solutions to global challenges. By supporting initiatives like the Iran nuclear deal, we contribute to a brighter future based on mutual respect, cooperation, and peaceful coexistence.
Take a stand for peace today. Get involved with Peace Church and make a meaningful impact in your community and beyond. Join us as we strive for a world where dialogue and cooperation triumph over conflict and division.