Pope Francis shares April prayer intention
Oct 9, 2019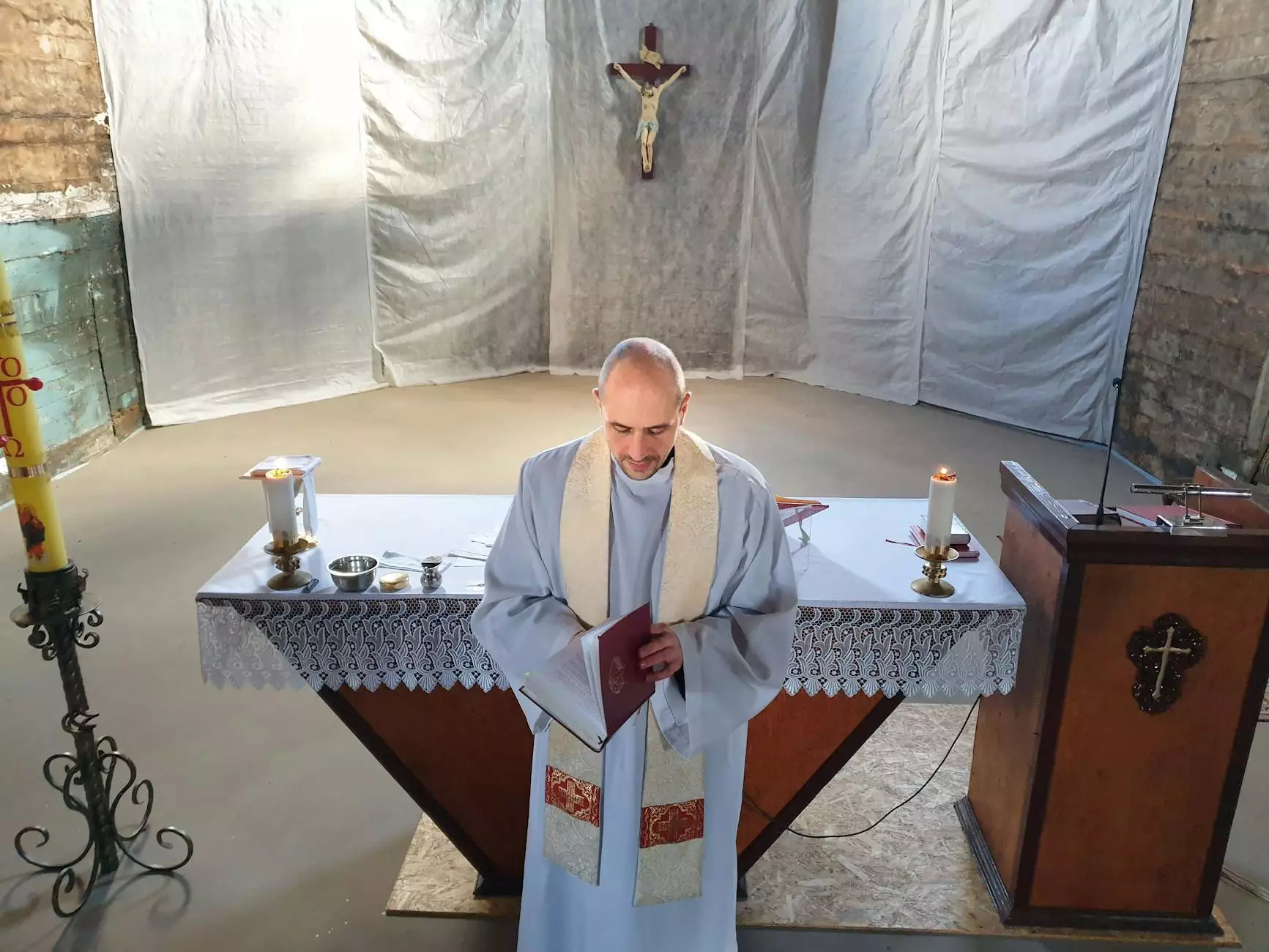 A Nonviolent Culture Promoted by Peace Church
Welcome to Peace Church, where we strive to spread the message of love, peace, and nonviolence. In line with our mission, we are excited to share Pope Francis' prayer intention for the month of April. This prayer intention focuses on promoting a nonviolent culture, aligning perfectly with our core values.
Pope Francis' Message: Cultivating a Nonviolent Society
Pope Francis, the spiritual leader of the Catholic Church, has always emphasized the importance of peace and nonviolence in our society. In his April prayer intention, he urges all individuals and communities to reflect upon the need for a nonviolent culture.
Violence in any form, whether physical, verbal, or emotional, causes immense harm and suffering. It tears apart families, communities, and nations. Pope Francis calls us to break this cycle of violence and foster an environment of understanding, compassion, and dialogue.
At Peace Church, we share Pope Francis' vision and actively promote a nonviolent society. Our faith teaches us to love one another, forgive each other, and resolve conflicts peacefully. We strive to create a community that embraces diversity, advocates for justice, and seeks harmony.
Join Us in Spreading Peace and Harmony
If you resonate with Pope Francis' message and wish to join us in cultivating a nonviolent culture, Peace Church welcomes you with open arms. We believe that collective efforts can create a ripple effect, transforming individuals, families, and ultimately, society.
Through our various programs and initiatives, we provide opportunities to learn, discuss, and implement nonviolent practices. Our community holds regular peace workshops, dialogues, and interfaith gatherings to foster understanding and build bridges across diverse backgrounds.
Peace Church also actively collaborates with local organizations, government bodies, and educational institutions to bring about positive change in our communities. By leveraging our collective strengths, we work towards ending violence, eradicating prejudice, and creating a world filled with peace and harmony.
Spreading Peace Online through Peace Church
In addition to our physical presence, Peace Church leverages the power of the internet to spread the message of peace and nonviolence. On our website, you can find resources, articles, and inspirational stories that highlight individuals and communities advocating for nonviolence across the globe.
We believe that education and awareness play a pivotal role in transforming mindsets and promoting peaceful coexistence. Our blog section covers a wide range of topics including conflict resolution, empathy, and building peaceful relationships. Through these digital platforms, we aim to reach a wider audience and engage in meaningful conversations that inspire positive change.
Conclusion: Embracing the Power of Peace
As Pope Francis shares his April prayer intention for a nonviolent culture, Peace Church stands firmly by his side. We invite you to join our community and become ambassadors of peace, spreading love, harmony, and understanding in your own lives and beyond.
Together, let us cultivate a world that embraces nonviolence, respects human dignity, and values peace above all. Join us on this journey, and together, we can make a difference.