13 Best Christian Christmas Gift Ideas (2023)
Apr 19, 2022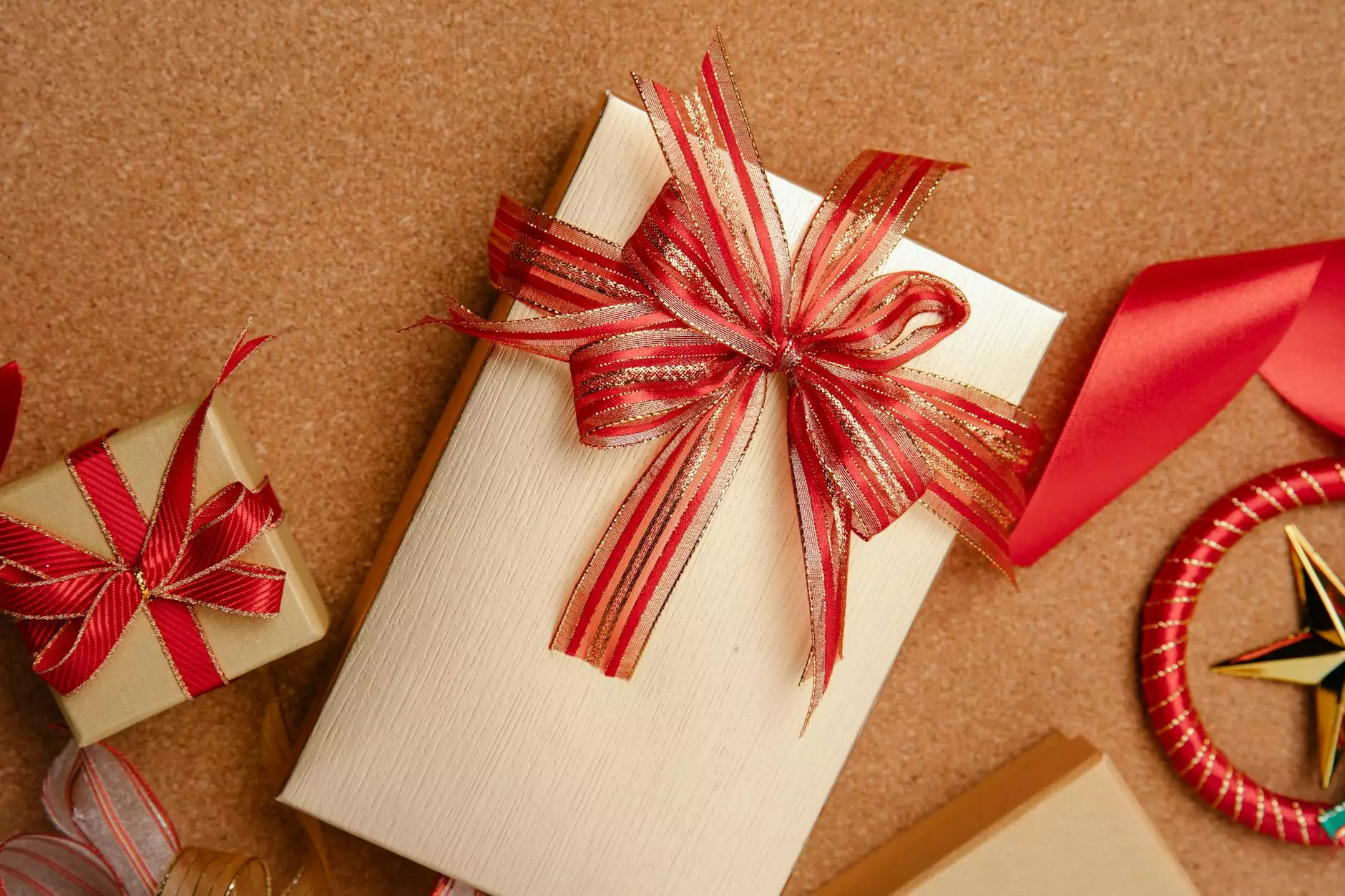 Introduction
Welcome to Peace Church's guide to the best Christian Christmas gift ideas for 2023. This festive season, we have curated a list of 13 unique and meaningful gifts that perfectly capture the essence of the holiday season while celebrating your faith and beliefs. Whether you're looking for gifts for your loved ones, friends, or members of your church community, we have something for everyone. Let's dive into the wonderful world of Christian Christmas gift ideas!
1. Nativity Scene Set
Bring the story of Jesus' birth to life with a beautifully crafted nativity scene set. These intricate sets depict the Holy Family, shepherds, angels, and the Three Wise Men, providing a visual representation of the biblical narrative. It serves as a reminder of the true meaning of Christmas and can be passed down through generations as a cherished heirloom.
2. Bible Journaling Kit
Encourage creativity and spiritual reflection with a Bible journaling kit. These kits include art supplies, such as colored pencils, markers, and stickers, along with devotionals and templates designed specifically for journaling in your Bible. It's a wonderful way to engage with scripture and create personalized visual interpretations of your faith.
3. Inspirational Wall Art
Fill your home with uplifting messages and beautiful artwork by gifting inspirational wall art. From scripture verses to motivational quotes, these pieces serve as daily reminders of God's love and promises. Whether it's a canvas print, wooden plaque, or framed artwork, you can choose a design that resonates with your loved one's personal style and preferences.
4. Devotional Books
Help someone deepen their spiritual journey by gifting a devotional book. There are various options available, including daily devotionals, seasonal devotionals, and topic-specific devotionals. These books provide insights, reflections, and prayers to guide individuals through their faith walk on a daily basis. It's a meaningful gift that can inspire and nourish the soul.
5. Christian Music Albums
Fill the air with the sounds of praise and worship by giving Christian music albums. From contemporary Christian music to traditional hymns, there is a wide range of genres and artists to choose from. Music has a powerful way of uplifting and inspiring the spirit, making it a perfect gift for anyone who enjoys worshiping through songs.
6. Faith-Based Jewelry
Symbolize one's faith with elegant and meaningful faith-based jewelry. Cross necklaces, bracelets with scripture verses, and angel wing earrings are just a few examples of the wide variety of options available. These pieces not only serve as beautiful accessories but also carry deep spiritual significance, serving as constant reminders of God's presence.
7. Christian Books
For the avid readers on your gift list, consider gifting inspiring Christian books. Whether it's spiritual classics, thought-provoking theology, or Christian fiction, there are books available for every taste. You can also choose books written by renowned Christian authors who provide insights and perspectives on various aspects of faith and Christian living.
8. Prayer Journals
Encourage a deeper prayer life with a prayer journal. These dedicated journals offer space to write down prayers, gratitude, and answered prayers. They often include prompts, scripture verses, and inspiring quotes to guide and inspire the practice of prayer. It's a meaningful gift for those looking to strengthen their connection with God through regular prayer.
9. Christian Apparel
Let your loved ones proudly display their faith through Christian apparel. T-shirts, hoodies, and accessories with Christian symbols, Bible verses, or inspirational messages are available in various styles and designs. It's a simple yet impactful way to share one's faith and spark conversations about Christianity.
10. Family Devotional Kits
Strengthen the spiritual bond within families by gifting a family devotional kit. These kits typically include devotionals, discussion guides, and activities that can be enjoyed together. They provide an opportunity for families to grow in faith, share meaningful conversations, and create lasting memories during the Christmas season and beyond.
11. Crosswall Art
Create a stunning focal point in any room with crosswall art. This unique form of artwork features beautifully designed and crafted crosses, often made from wood, metal, or ceramic materials. Crosswall art adds a touch of elegance and spirituality to any space, serving as a reminder of Christ's sacrifice and love.
12. Christian Board Games
Combine fun and faith with Christian board games. These games are designed to entertain while incorporating Christian themes, values, and teachings. From Bible trivia games to strategy-based games with a spiritual twist, they provide an engaging way for individuals and families to bond and learn more about their faith.
13. Christian Movies
Delight the movie enthusiasts in your life with Christian movies that inspire, entertain, and deepen their faith. From biblical epics to modern-day stories of redemption and hope, there is a vast collection of Christian films available. These movies can be enjoyed alone or as a part of a dedicated movie night, fostering reflection and conversation.
Conclusion
Thank you for exploring Peace Church's compilation of the best Christian Christmas gift ideas for 2023. We hope this guide has provided you with inspiration to find the perfect gifts that celebrate faith, love, and the true meaning of Christmas. These thoughtful and meaningful gifts will not only bring joy to your loved ones' hearts but also serve as a constant reminder of God's presence in their lives. Wishing you a blessed Christmas season filled with love, peace, and happiness!