Welcome to St Andrew's Episcopal Church of York, PA
Nov 11, 2018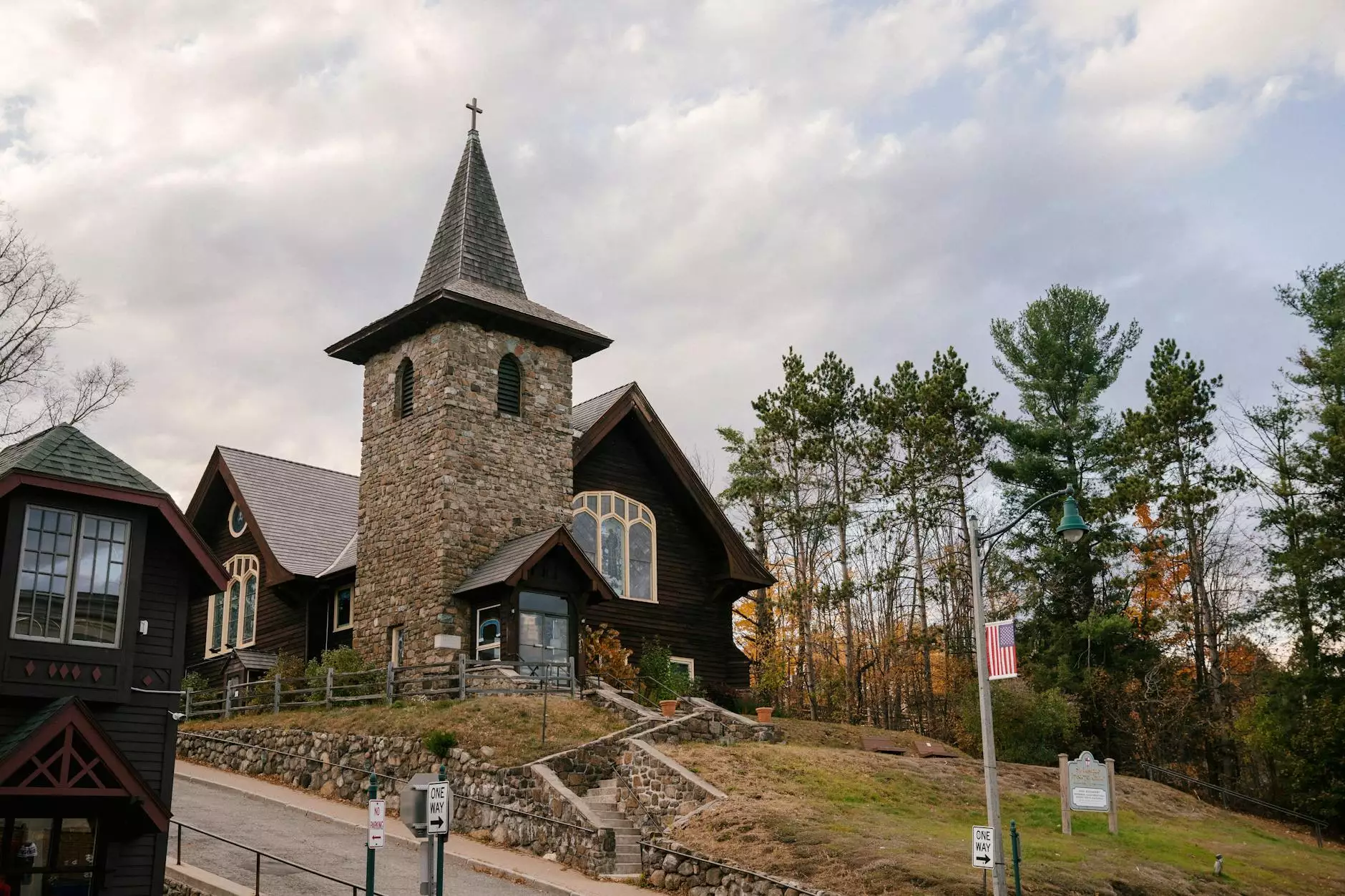 Candlemas 2023 - A Celebration of Light and Hope
Join us at St Andrew's Episcopal Church of York, PA, as we celebrate Candlemas 2023 on February 2nd. Candlemas, also known as the Feast of the Presentation of Jesus Christ and the Feast of the Purification of the Blessed Virgin Mary, is an important religious observance that marks the end of the Christmas season and the beginning of a new spiritual journey.
A Journey into Light
Candlemas holds great significance for Christians around the world. It commemorates the presentation of Jesus at the temple, forty days after his birth, according to Jewish law. It is a day of transformation, as we move from the joyous celebration of Christ's birth to the contemplation of his mission and ministry.
At St Andrew's, we observe Candlemas with a special worship service filled with symbolism, music, and the lighting of candles. It is a time to reflect upon the divine light that guides us and brings hope into our lives. We invite you to join us in this beautiful service of dedication and renewal.
Our Candlemas Worship Service
Our Candlemas service at St Andrew's Episcopal Church is designed to create a meaningful and uplifting experience for all attendees. Here is what you can expect:
Traditional Liturgy: Our worship service follows the rich tradition of the Episcopal Church, incorporating scripture readings, prayers, hymns, and Holy Communion.
Symbolic Rituals: During the service, we will have a procession of candles, symbolizing the presentation of Jesus in the temple. The lighting of candles represents the light of Christ entering our lives and dispelling darkness.
Inspiring Music: Our talented choir and musicians will lead us in singing hymns and anthems that resonate with the themes of Candlemas, filling the church with harmonious melodies.
Thoughtful Reflections: Our clergy members will deliver sermons and reflections that explore the significance of Candlemas, drawing upon scripture and personal insights to inspire and enlighten us.
Community Fellowship: Our church community welcomes everyone with open hearts. After the service, we invite you to join us for refreshments and fellowship, allowing us to connect and grow together.
Join Us for Candlemas 2023
We invite individuals and families of all ages to celebrate Candlemas 2023 with us at St Andrew's Episcopal Church. Whether you are a long-time member of our congregation, new to the York area, or simply seeking a place to worship and find solace, you are warmly welcomed.
Experience the beauty and spiritual significance of Candlemas in our peaceful sanctuary, surrounded by the loving support of our church community. Find a moment of tranquility and hope as we gather in faith, reflecting on the light of Christ that shines upon us.
At St Andrew's, we strive to nurture the spirit, promote inclusivity, and create a space for meaningful connections. Join us as we come together to celebrate Candlemas and embark on a journey of faith and introspection.
Discover St Andrew's Episcopal Church
St Andrew's Episcopal Church has been serving the York, PA community for over XX years, providing a haven for individuals seeking spiritual growth and a sense of belonging. Our church is deeply rooted in the Episcopal tradition, emphasizing a rich liturgical experience, compassion, and service to others.
Our diverse congregation includes people of all backgrounds and walks of life, united by a shared commitment to love, acceptance, and understanding. We believe in the power of faith to transform lives and make a positive impact on our world.
Our worship services are complemented by a variety of spiritual programs and community outreach initiatives. From educational opportunities to youth activities, we offer something for everyone to deepen their connection with God and one another.
Contact Us and Plan Your Visit
If you have any questions about Candlemas 2023 or if you are interested in learning more about St Andrew's Episcopal Church and our faith community, please don't hesitate to contact us. We would be delighted to provide you with additional information and assist you in planning your visit.
St Andrew's Episcopal Church Address: XXXX Street, York, PA XXXXX Phone: XXX-XXX-XXXX Email: [email protected]
We look forward to welcoming you and sharing in the joy and inspiration of Candlemas 2023 at St Andrew's Episcopal Church of York, PA.