Traditional Holy Supper to be Served Christmas Eve
Dec 9, 2018
Directions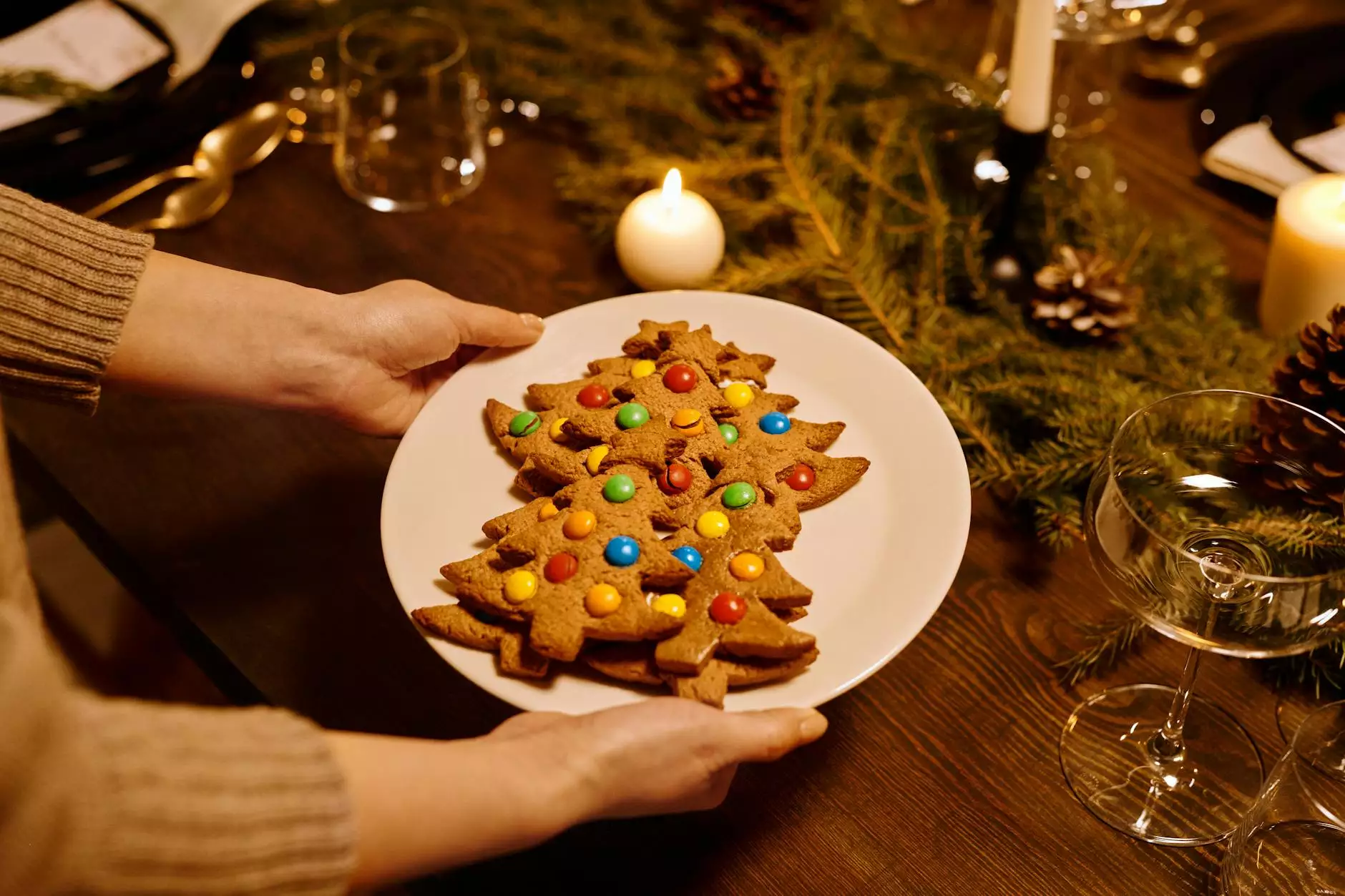 Immerse Yourself in the Christmas Spirit at Peace Church
Join us at Peace Church for a memorable and traditional Holy Supper on Christmas Eve. As a community centered around faith and beliefs, we are excited to celebrate the birth of Jesus Christ together. Our church has a long-standing tradition of gathering on this special day, and we invite you to be part of this heartwarming event.
A Time-Honored Tradition
At Peace Church, we believe in preserving traditions that hold deep meaning. The Traditional Holy Supper, served every Christmas Eve, is a cherished event that brings our community closer. It is a time for reflection, gratitude, and sharing the love of Christ with one another.
What to Expect
Our Traditional Holy Supper begins with a warm welcome as you enter our beautifully decorated church. The atmosphere is filled with joy and anticipation, setting the tone for a truly special evening. As the service begins, you will experience a profound spiritual connection and a sense of unity.
The evening starts with a heartfelt worship service, where our congregation comes together to express their faith through prayer and uplifting hymns. Our dedicated choir will fill the air with melodic harmony, enhancing the overall experience.
Following the service, we invite you to join us for the Holy Supper. Our culinary team, known for their excellent craftsmanship, will prepare a delicious and traditional meal reminiscent of the time when Jesus shared his last supper with his disciples. The menu includes a variety of mouthwatering dishes, symbolizing different elements of this significant event.
A Symbolic Feast
The Holy Supper holds deep symbolic significance for Christians around the world. Each element on the table carries its own meaning, contributing to a profound spiritual experience. At Peace Church, we ensure that every detail is carefully curated, immersing you in the rich history and significance of this tradition.
The centerpiece of the Holy Supper is the bread, which symbolizes the body of Jesus Christ. We use unleavened bread, representing purity and the absence of sin. This serves as a reminder of Jesus' sacrifice and the love he demonstrated for humanity.
In addition to the bread, we serve wine, symbolizing the blood of Jesus shed for our sins. This represents redemption and forgiveness, allowing us to reflect on the transformative power of His sacrifice.
Alongside the bread and wine, we include other symbolic elements, such as herbs, to commemorate the bitterness of Jesus' suffering. We also incorporate fruits and nuts, reminding us of the abundance of God's blessings and the harvest of His love.
Embrace the True Meaning of Christmas
By joining us for the Traditional Holy Supper on Christmas Eve, you will have the opportunity to connect with the true essence of this joyous season. It is a time to celebrate the birth of Jesus Christ and reflect on His teachings of love, compassion, and unity.
At Peace Church, our aim is to create a meaningful and inclusive experience for all who attend. Whether you are a long-time member of our community or a visitor seeking spiritual connection, you are warmly welcomed to celebrate Christmas Eve and participate in the Traditional Holy Supper.
Join Us for a Memorable Evening
This Christmas Eve, mark your calendar for a truly unforgettable experience at Peace Church. Join us as we come together as a community, embracing the tradition of the Traditional Holy Supper and celebrating the love and hope that Christmas represents.
Prepare to be uplifted by our heartfelt worship, indulge in a delectable feast, and share in the joy and unity that fills the air. We look forward to welcoming you to Peace Church and creating lasting memories as we honor the birth of Jesus Christ on this special night.
© 2022 Peace Church. All rights reserved.