Bishop Stowe addresses global interfaith conference on Just Peace, Catholic Social Teaching
Nov 21, 2017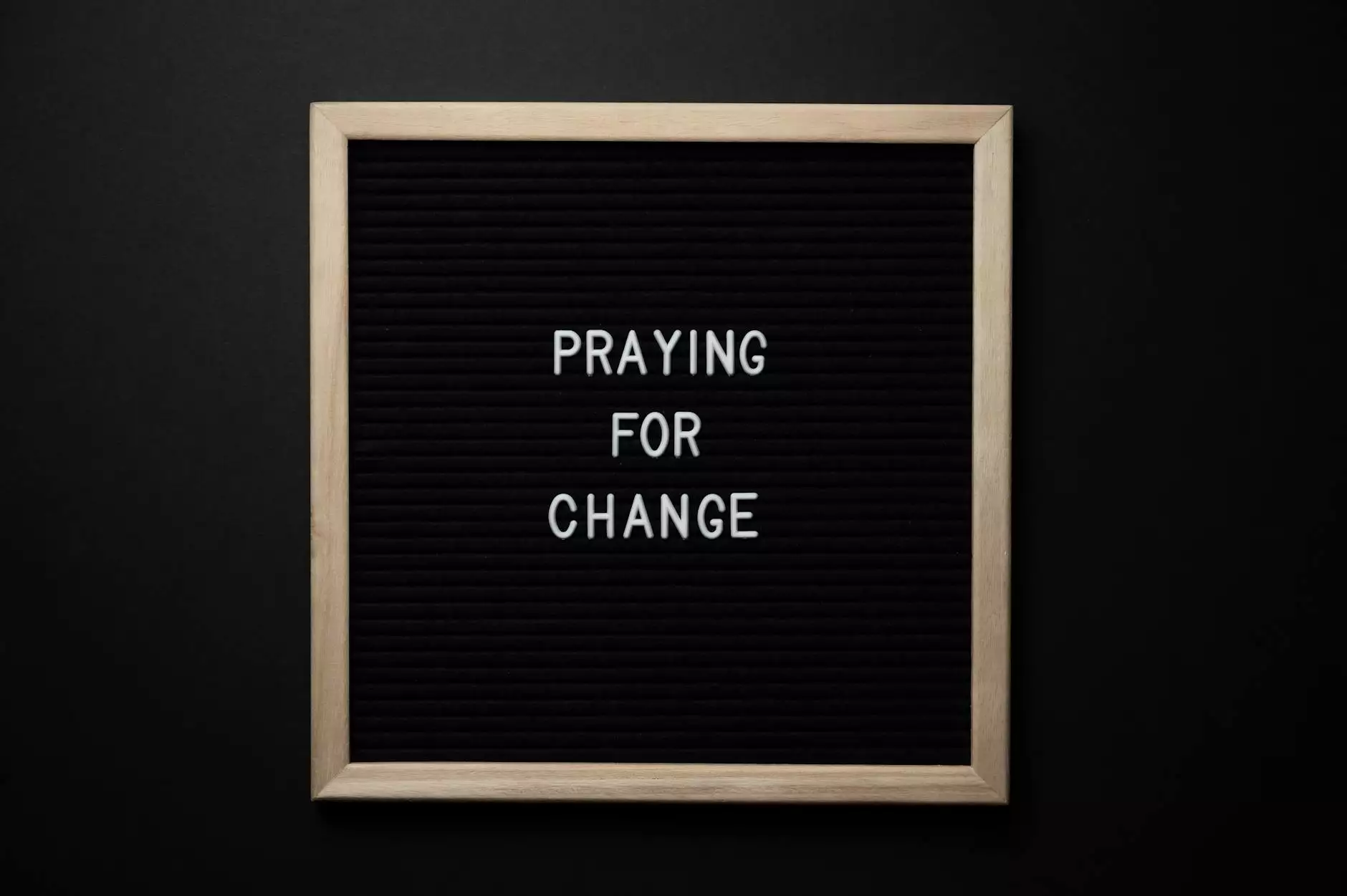 Welcome to Peace Church's page dedicated to Bishop Stowe's inspiring address at the global interfaith conference on Just Peace, Catholic Social Teaching. In this comprehensive event, Bishop Stowe shared his powerful insights on the importance of peace, social justice, and the role of faith in shaping our society.
The Significance of Just Peace
At the heart of Bishop Stowe's address was the concept of Just Peace – a fundamental principle rooted in Catholic Social Teaching. Just Peace encompasses the pursuit of justice, equality, and harmony, both on an individual and societal level. This transformative idea challenges us to work collaboratively to address issues such as poverty, inequality, and violence.
Interfaith Cooperation for a Better World
The global interfaith conference served as a platform to foster dialogue and cooperation among diverse religious communities. Bishop Stowe emphasized the importance of interfaith collaboration in building a better world. By bridging differences and finding common ground, we can collectively address global challenges and strive for a more just and peaceful society.
Peace Church's Initiatives
As a key facilitator of positive change within our community, Peace Church actively supports and encourages initiatives promoting faith and beliefs. Inspired by the teachings of Bishop Stowe and the conference, we are dedicated to creating a lasting impact through various projects:
1. Promoting Social Justice
Peace Church volunteers engage in local initiatives that tackle social injustice. From supporting marginalized communities to advocating for fair policies, our members actively work towards fostering a more equitable society.
2. Interfaith Dialogue
We host regular interfaith dialogues, bringing together individuals from different religious backgrounds to foster understanding, respect, and cooperation. These dialogues provide a space for meaningful conversations and help build bridges among communities.
3. Community Outreach Programs
Through our community outreach programs, Peace Church addresses the needs of the less fortunate. We provide essential resources, such as food, shelter, and education, to support those facing adversity and create a more inclusive society.
4. Peace Education
Peace Church firmly believes in the power of education to shape minds and inspire positive change. We offer educational workshops, seminars, and resources that promote peace, justice, and compassion among individuals of all ages.
Join the Movement
Bishop Stowe's address at the global interfaith conference was a call to action for individuals of all faiths and beliefs. Peace Church invites you to join our movement towards a more just and peaceful world. Together, we can make a difference in our community and society.
Explore Peace Church's website to learn more about our initiatives and events. Become part of a community that actively works towards promoting peace, social justice, and unity.