CFC Women's Bible Study - Hosea
Mar 18, 2022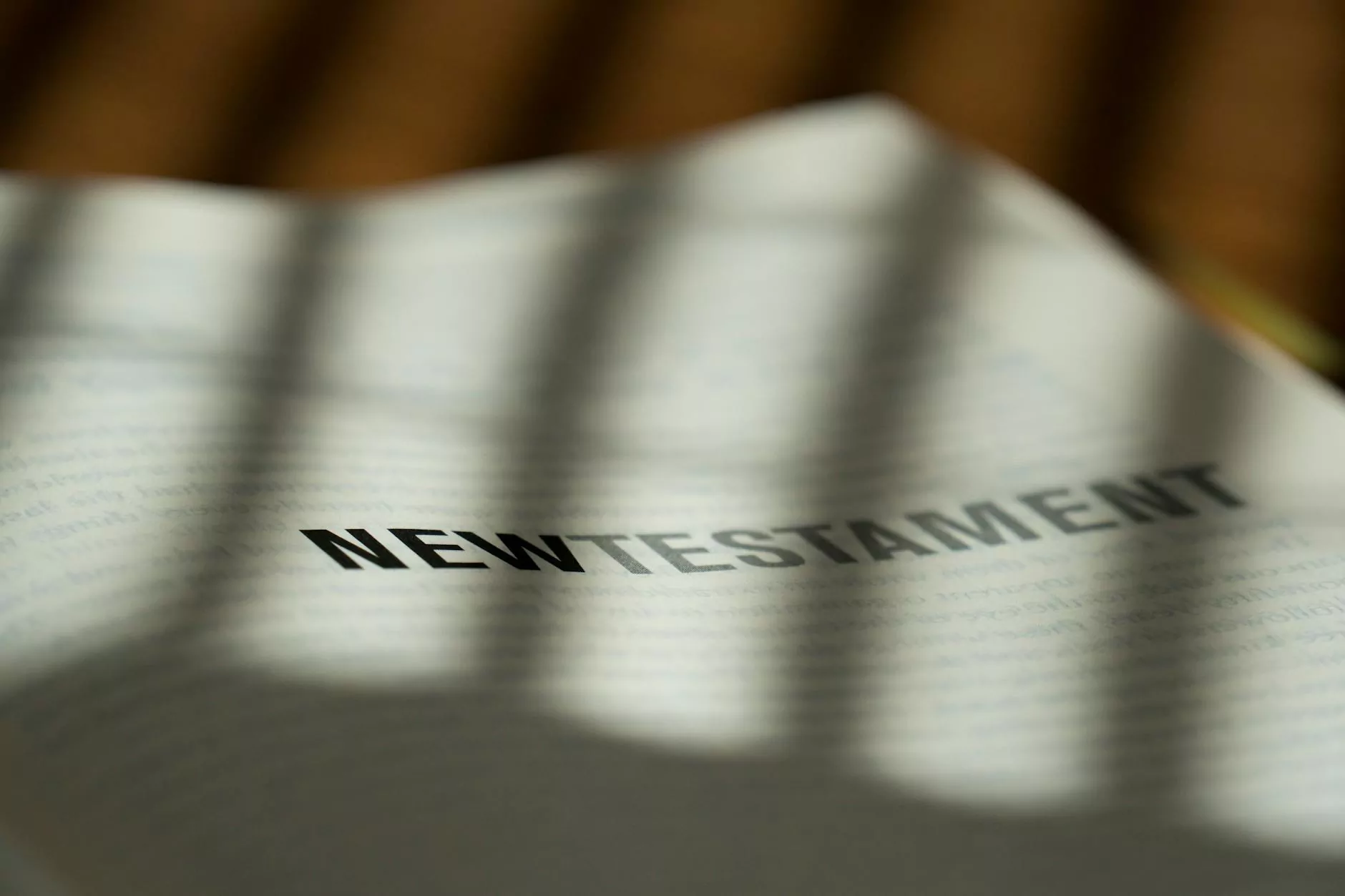 Discover the Profound Teachings of Hosea
Welcome to the CFC Women's Bible Study on Hosea at Peace Church, a prominent community and society organization dedicated to nurturing faith and beliefs. In this enlightening and transformative study, we delve into the biblical book of Hosea, exploring its profound teachings and timeless lessons.
The Relevance of Hosea Today
Despite being written thousands of years ago, the book of Hosea remains highly relevant in today's world. Through the prophet Hosea, we gain insights into the enduring themes of God's steadfast love, redemption, forgiveness, and the need for personal and societal repentance.
Understanding the Book of Hosea
The book of Hosea, situated in the Old Testament of the Bible, is a powerful narrative that portrays God's inclusive love for His people, despite their unfaithfulness. Hosea serves as a metaphor for God's love, and his marriage to an unfaithful wife reflects the unfaithfulness of Israel towards God.
Through the captivating story of Hosea's marriage, we witness divine compassion, relentless pursuit, and the hope of restoration. Hosea's faithfulness amidst betrayal inspires us to reflect upon our own relationships with God, our loved ones, and the world around us.
Themes Explored in the Study
During our CFC Women's Bible Study on Hosea, we deeply explore various themes within the book:
God's Unfailing Love: Uncover the boundless and unwavering love that God has for His people, regardless of their shortcomings.
Forgiveness and Restoration: Delve into the transformative power of forgiveness and the promise of restoration, both individually and collectively.
Repentance and Spiritual Renewal: Reflect upon the significance of repentance, turning away from sin, and embracing spiritual renewal as pathways to a deeper relationship with God.
Faithfulness and Covenant: Explore the concept of faithfulness in relationships and the profound covenant between God and His people.
Justice and Mercy: Discuss the delicate balance between justice and mercy, and how it relates to God's character and our responsibility as believers.
Join the CFC Women's Bible Study - Hosea
Are you seeking spiritual growth, community, and a deeper understanding of God's word? Join us for the CFC Women's Bible Study on Hosea. Together, we'll embark on a transformative journey, studying the scriptures, engaging in meaningful discussions, and supporting one another on our spiritual paths.
At Peace Church, we provide a warm and inclusive environment where women can flourish in their faith and build meaningful connections. Our experienced facilitators will guide you through the intricacies of Hosea, ensuring a fulfilling and enriching study experience.
Don't miss this opportunity to deepen your knowledge of the Bible and its practical application to daily life. Find solace, inspiration, and community at the CFC Women's Bible Study on Hosea.
Contact us today to reserve your spot and embark on a transformative spiritual journey!